Panache Redefines Luxury Lingerie with the Launch of ALLURE!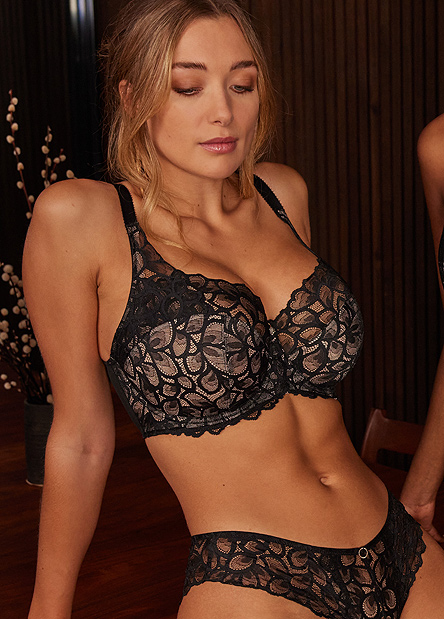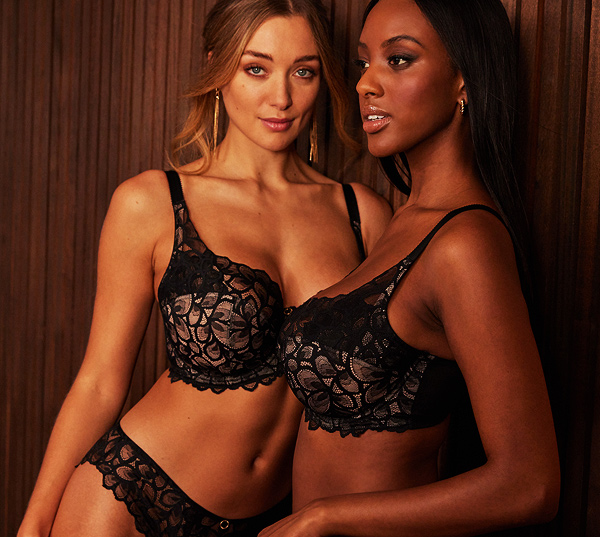 Panache introduces its latest exquisite creation – the Allure Range. This spectacular collection is the opitome of elegance and is a testament to Panache's dedication to not only aesthetics but also to the comfort and confidence that every piece of lingerie brings. The collection includes a Full Cup Bra (up to a J cup), a Thong and Brief for a smashing ensemble in lace. Its delicate patterns dance gracefully across the fabric, creating an enchanting contrast against the backdrop of soft sand hues.
The Allure Range is also making history as the one of the most successful product launches in Panache history! It's already making waves with many orders from the fuller bust lingerie community who appreciate the luxury and great fit of this beautiful collection.
ALLURE FULL CUP BRA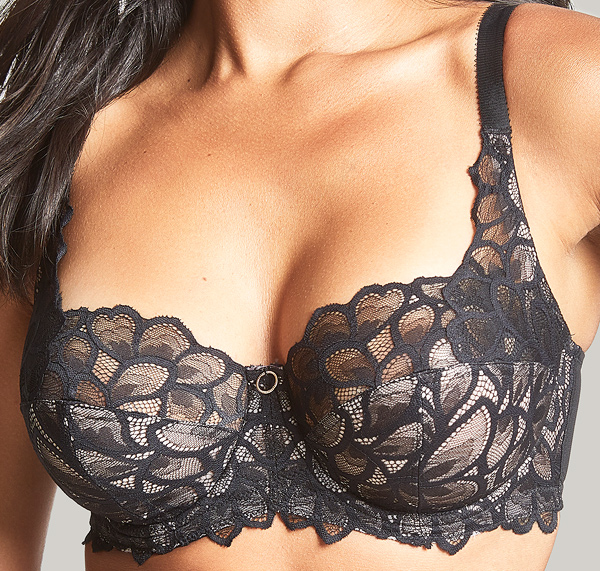 Allure Full Cup Bra features a combination of black lace on a sand-coloured bottom cup and inner side sling evokes a sense of luxury. This irresistible lace subtly stretches to fit the body perfectly. Giving comfortable support that is perfect for customers who have one breast larger than the other. This stretch lace is also ideal for those who want an accommodating fit as their breasts fluctuate in size throughout the month. Panache Lingerie has once again showcased their unparalleled mastery in transforming fabrics into wearable works of art.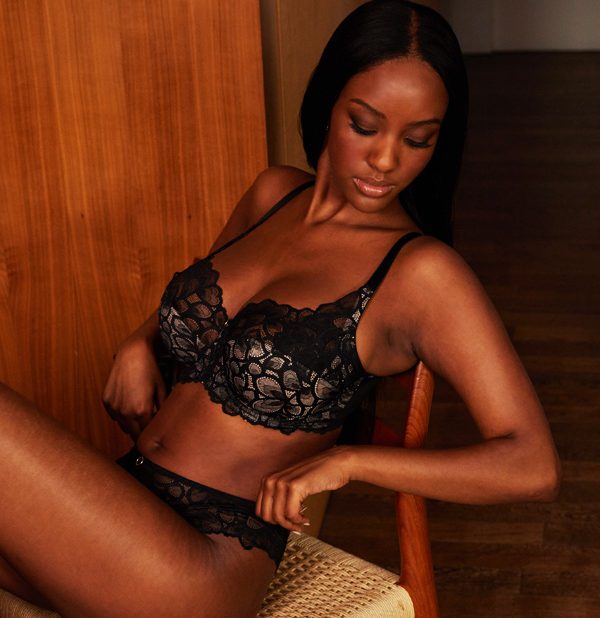 Allure is based on Panache's best-selling full cup bra – Clara. Both bras feature inner side slings across all sizes that uplift the bust and offer additional support. This bra is now part of Panache's core collection. Available in sizes: 30D to 40J.
Allure is welcomed into the Panache family with both a brief and thong option. These styles complement the full cup bra with matching ornate lace and gold hoop centre detailing. With flattering style lines and a mix of a more covering brazilian and a cheeky thing, this range has something for every customer.
ALLURE BRIEF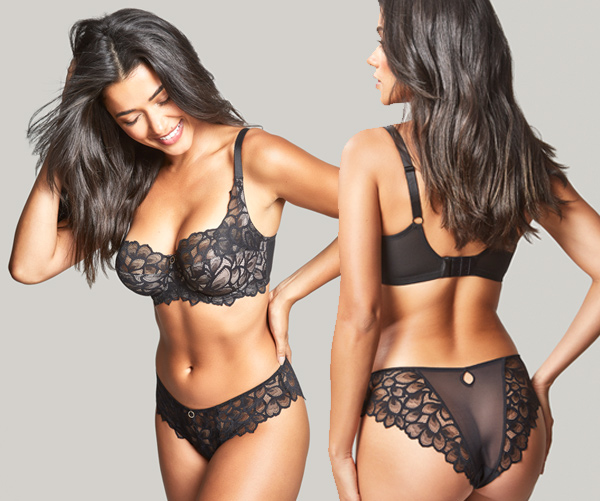 Complete your black lace look with the Allure Brief. Featuring sheer lace side panels that flatter your body and a flirty keyhole cut out at the back. Matching gold ring detailing refreshes this pant for an overall sultry and sophisticated lingerie look. 100% cotton gusset in sizes 8-20.
ALLURE THONG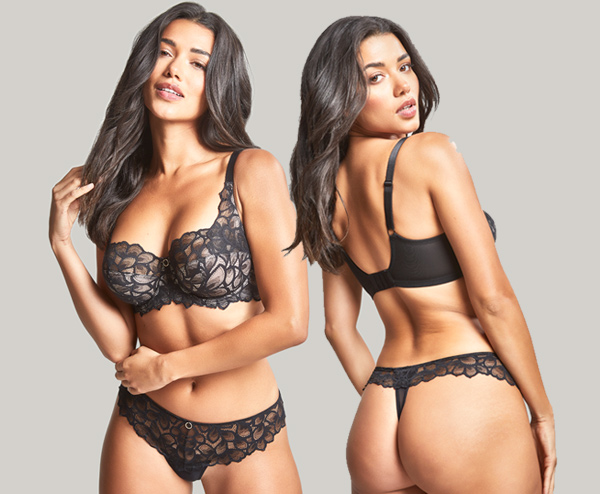 The Allure Thong is no ordinary thong! Gorgeous sheer black lace and luxury gold ring detailing will give you an immediate confidence boost. Feel fabulous in the stand-out Allure lingerie set. Sizes 8-20.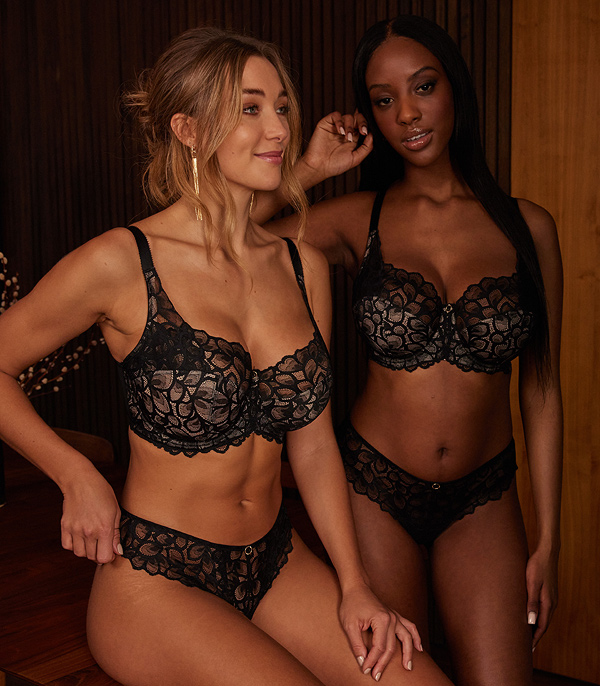 See more Panache Collections in their Spotlight