Sexy Shapes, Proven Fit & Modern Femininity: The Orchid Collection by Chantelle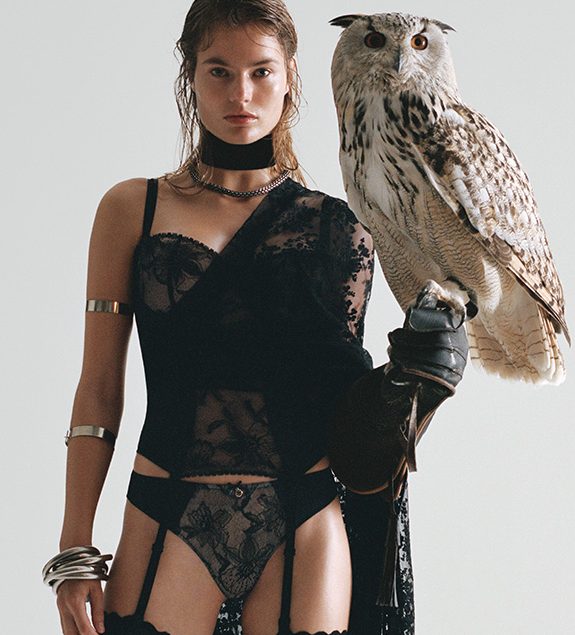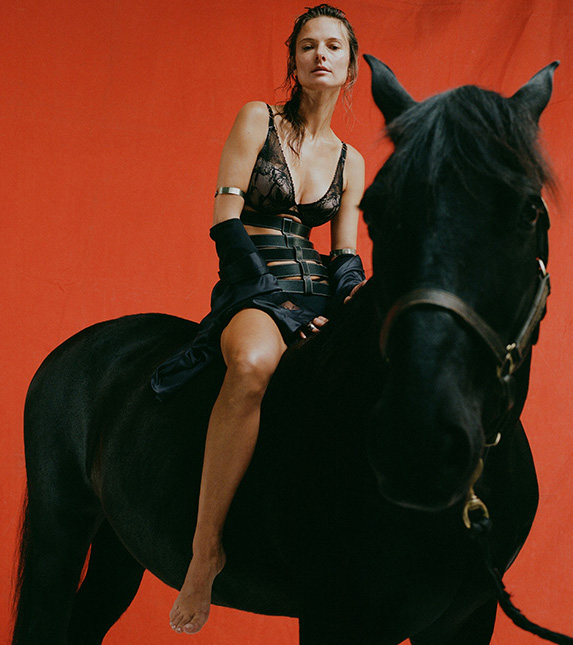 Artful lingerie and equine beauty come together this fall in Chantelle's Orchid Collection. Tapping into the brand's design legacy of French seduction and the power and grace embodied in a horse, eight new styles hark back to Chantelle's century old roots. Sexy shapes, proven fit and modern femininity are embodied in 4 dynamic bra silhouettes, a fierce bustier and 3 mix and match panties. The entire collection is anchored by a delicate floral leavers lace pattern elevating it to an exquisite tableau of provocative elegance. Exotic in black or demure in English rose, these pieces appeal to a variety of shapes ranging in sizes 32-40, A-G cups and XS-XXL bottoms. In Chantelle's efforts to achieve sustainability, many elements of these styles are developed with recycled materials. Look for the Orchid collection arriving in stores later this month.
Pictured above, the Orchid Push Up Bra modeled after the historically popular Opera Push Up Bra.32-38, A-E.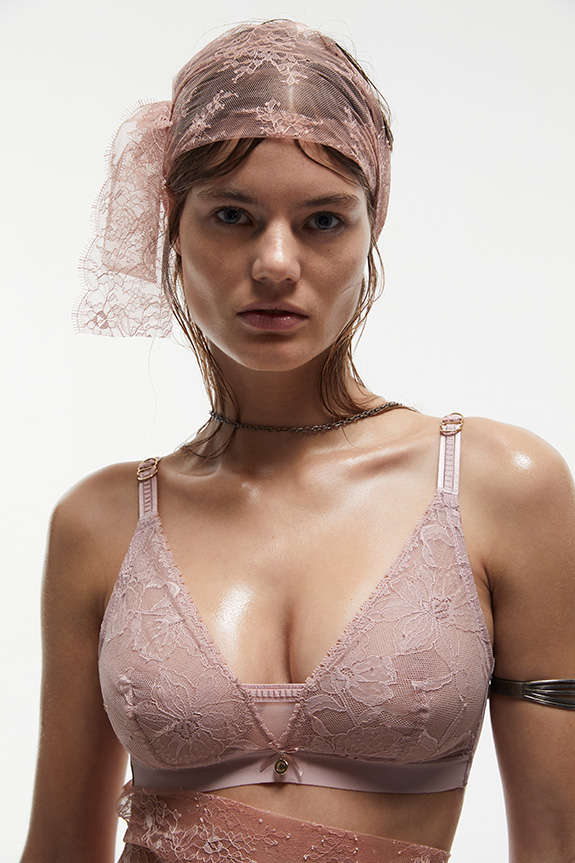 New Plunge Bralette Shape. S-L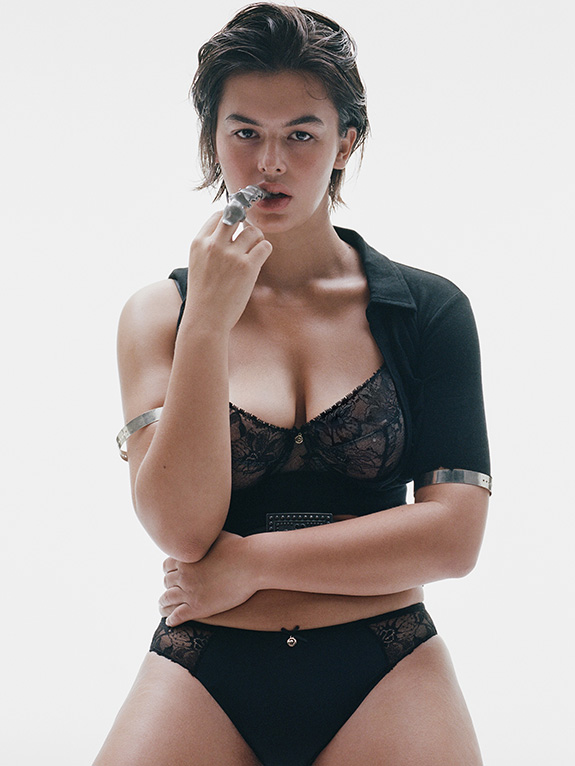 Lace Plunge 3-part underwire bra modeled after C Chic Sexy with added coverage. 32-40, B-G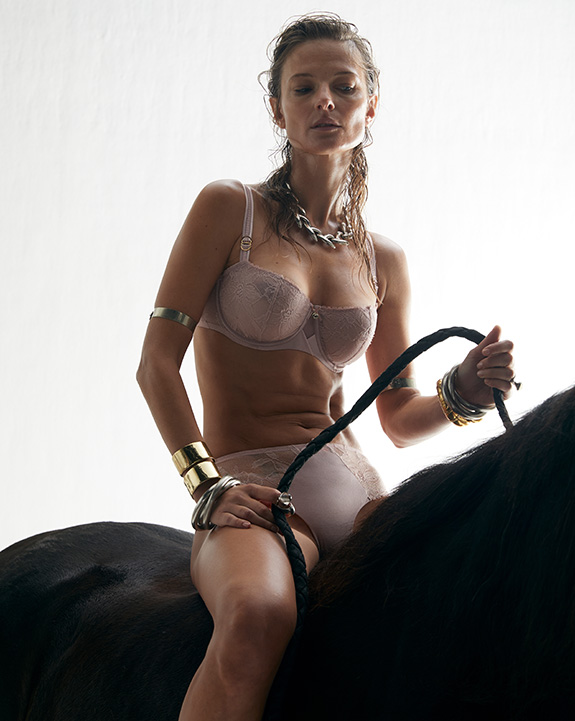 Unlined Lace Demi bra based on the bust effect of Intuition Demi and based similar construction of the Day to Night Demi. 32-38, B-G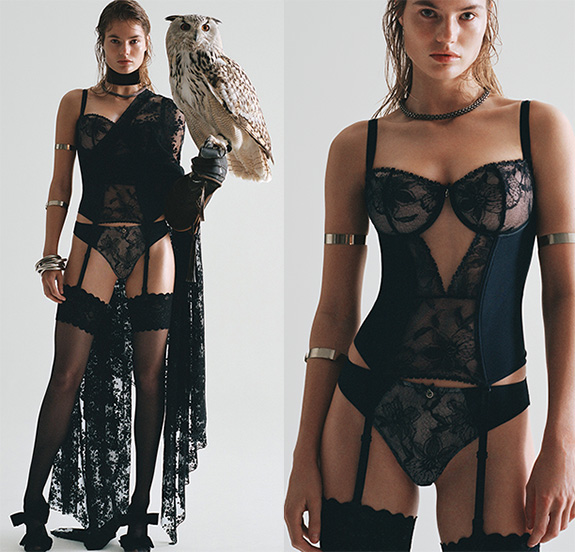 Orchid Bustier 32-38. B-F
See More Chantelle Collections in Their Spotlight on Lingerie Briefs