Smooth, Soft, Lightweight and Supportive: Chantelle's Norah Collection Continues It's Growth Spurt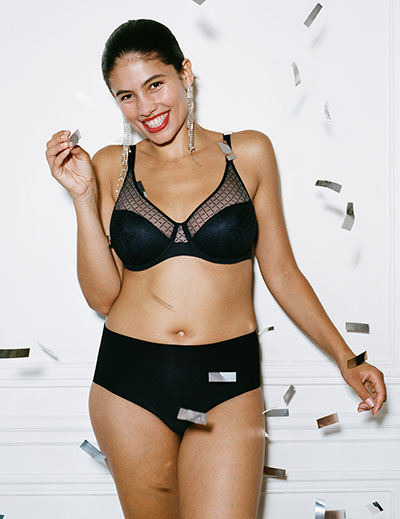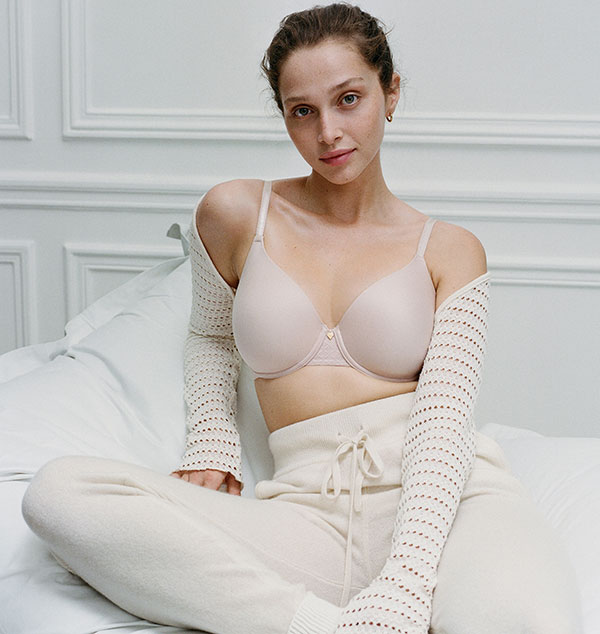 Smooth, Soft, Lightweight and Supportive: These words sum up the key elements of the Chantelle Norah Collection. This month we highlight two new styles that are destined for the same best-selling status as the entire range.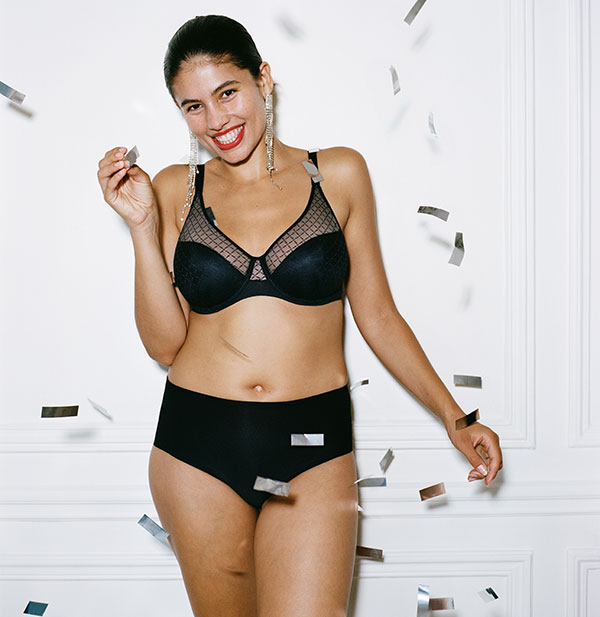 Using an Innovative construction, the new Norah Chic Eco Flex T-Shirt Bra and the Norah Chic Molded Underwire Bra deliver feather light containment, a round and centered shape and ultra comfort. Designed in France, created for everyday wear.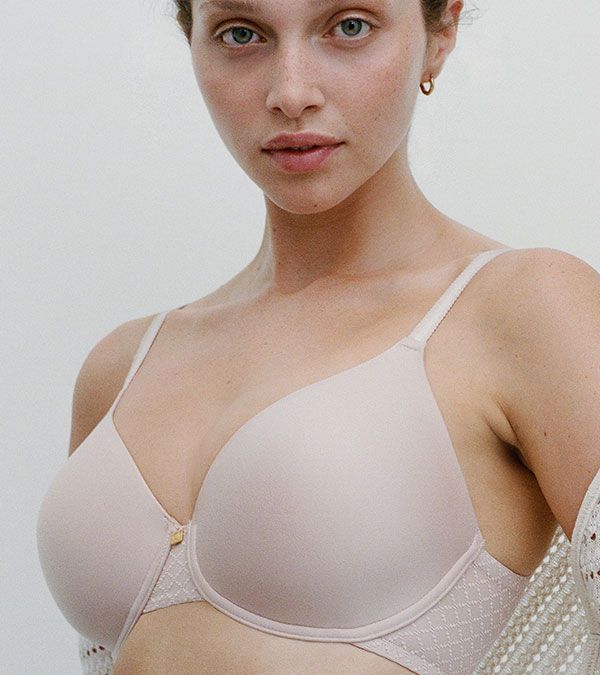 The Norah Chic Eco Flex T-Shirt Bra continues Chantelle's quest for a more sustainable product. 20% of the bras weight is created with recycled materials and is constructed with a foam pad that is 25% biobased carbon. Providing full coverage that flexes to most shapes, it fits 30-38, B-H cups. The soft, malleable stretch lace throughout the extra tall band is buttery soft engineered with enclosed seams guaranteeing a smooth feel all day.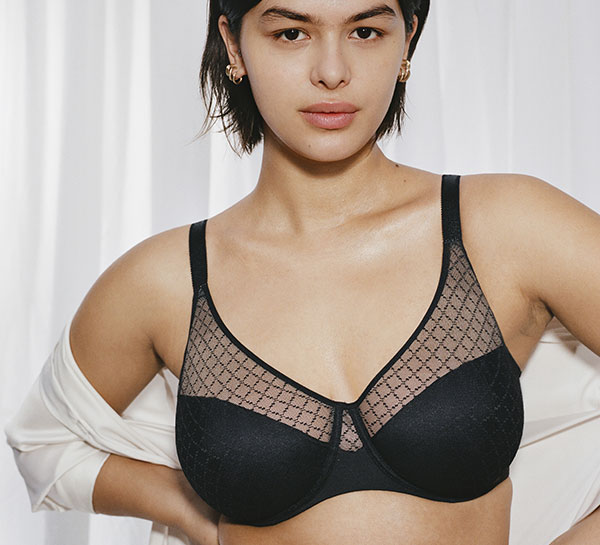 The Norah Chic Molded Bra is also eco-designed.  Inspired by the best-selling Norah comfort underwire shape, it fits 32-42, C-H cups. A contemporary graphic printed lace sheerer than the Norah Comfort bra floral lace insures the same stretch and fit properties. Internal seamed construction continues the Chantelle promise of comfortable support and modesty.
See More Chantelle Collections in Their Spotlight on Lingerie Briefs