Are Large Breasts In Teen Girls Normal?
July 22, 2012
By Elisabeth Dale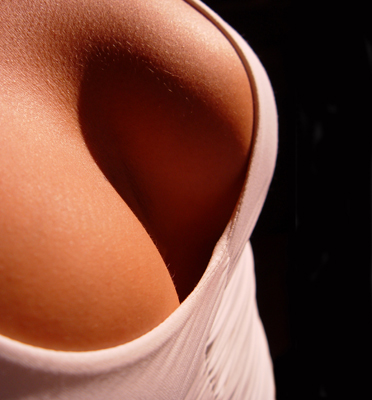 Doctors want you to know that the size of a young girl's breasts can impact her wellbeing. That's why they conducted a survey of female adolescents, asking them how bigger busts play a part in overall physical and mental health.  Researchers sought to measure the significance of , or "abnormally large" breasts. They found that this condition takes a toll on young girls, be it from shoulder pain, unwanted attention, increased eating disorders, or an inability to wear well-fitting clothes. Media coverage of their conclusions resulted in headlines such as "Breast Growth Disorder Harms Teen Girls' Health."  Breast reduction surgery was suggested as a solution for those suffering from the debilitating effects of enlarged breasts.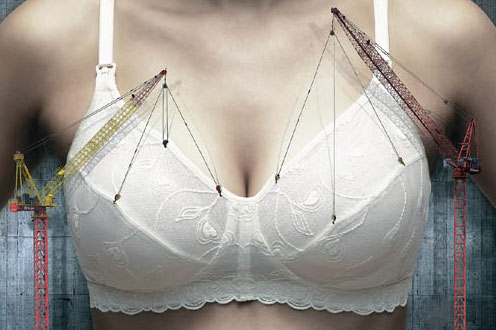 I wondered how far up the alphabet cup you needed to be in order to suffer from this disability. The lead investigator, Dr. Labow, confessed to the difficulties of making arbitrary classifications; one cup does not fit all different heights and weights of young women. Physicians referred the 96 subjects in the macromastia group. Their survey responses were compared to a control group of 103 females, whose breasts had been measured by asking for bra size. This inquiry revealed: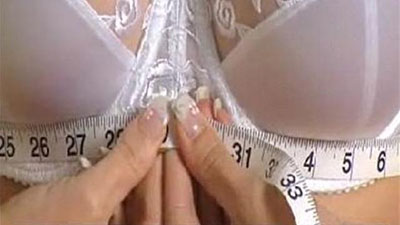 "The most frequently reported cup size in the macromastia group was DD in contrast to B in the control group."
And nearly 20% of the B-cuppers thought their breasts "too large for their body." 
I assume bra fitters weren't included in this investigation. They would have told participants that breasts have gotten bigger over the past 15 to 20 years, with some suggesting that "E" is the new "C."  They would have pointed out how bra manufacturers have stepped up to meet the needs of busty women by offering sizes from AA to N (and with smaller back bands). They would have shared with doctors, patients, and parents the good news that right-sized foundations alleviate and reduce breast pain and suffering.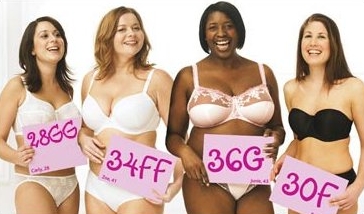 The mostly female authors of this report may not have understood the implications of using specific bra letters to define a medical condition; or that self-reporting bra size is inherently flawed due to the differences among brands. But no young girl should be made to feel as though surgery is her only option, or that she is freakishly outside some non-existent breast norm.
Do large breasts on young girls lead to lower self-esteem? Could be. Or it could be the inaccurate and misleading reports of "normal" breast size. What do you think?