Panache Lingerie Modeled by Role Models ~ Elly
Panache is proud to continue its "Modeled by Role Models" campaign that launched last year, but this year, the role models have been selected by people from all around the world.
Panache Lingerie invited women to share who their role models were – someone they know that inspires them, who make them want to be the best version of themselves. From the hundreds of nominations received, six were chosen to feature in Panache – Modelled by Role Models.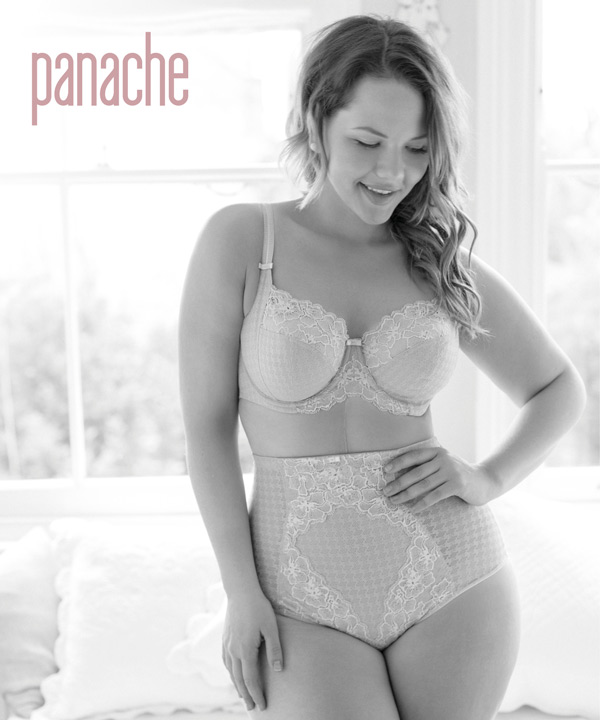 One of the finalists is plus size model Elly Mayday, here is her inspiring story:
When Canadian Elly moved from her tiny town to Vancouver in her early 20s, she had her whole life ahead of her. She landed her dream job as a flight attendant, and started building her career as a plus size model. But after three years of back pain and bloating that was dismissed as nothing serious by doctors, Elly was diagnosed with advanced ovarian cancer. Her prognosis wasn't good, and it would have been very easy for Elly to give up her dreams and retreat from public life. Instead Elly continued her modelling career, refusing to hide her surgery scars and hair loss and showing the world how proud she was of her body.
"We're looking to shift the perception of what a fashion model entails," said Victoria Sargeson, head of marketing at Panache. "Our 'Modeled by Role Models' campaign celebrates achievements and contributions, looking to highlight the beauty within".