Interview with Tina Wilson, Designer & Illustrator Extraordinaire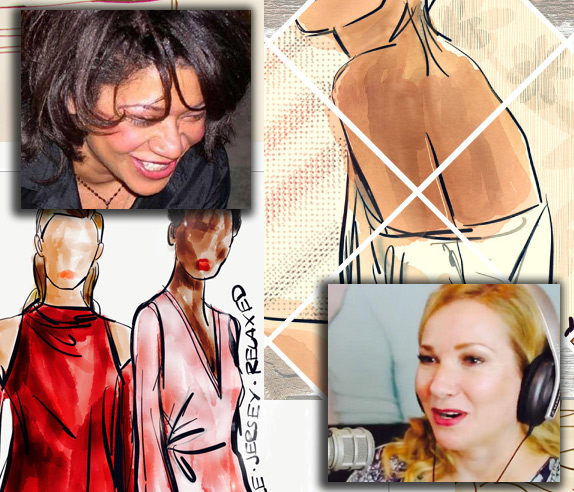 Deedee Crosland conducts a fascinating interview with the very talented Tina Wilson, Lingerie Briefs' new "Fashion Illustrations" columnist.
Tina is currently a co-founder and creative director of Marronage  – a wearable and non wearable brand launching early 2017 that will take you on a journey far from unfulfillment and into a world of inspiration, beauty and community.  Tina's impressive career history will have you captivated, star-struck and eager to hear her journey throughout this podcast.  She talks about her extensive design career working with renowned brands such as – Calvin Klein , Donna Karan, Christian Dior, Oscar de la Renta, Betsey Johnson and many more! (She also gives up some great behind the scenes stories!) Listen to find out! Enjoy!
Listen to Deedee's interview with TINA WILSON"  click arrow below…
This Audio Brief is re-broadast from The Lingerie Stories hosted by Deedee Crosland. Visit The Lingerie Stories for weekly podcasts. The Lingerie Stories is an inclusive community that shares stories of people's interests and opinions through podcasts and video about the intimate apparel industry, all in hopes to inspire, educate and promote communication.