Just Relax ~ P.J. Harlow Loungewear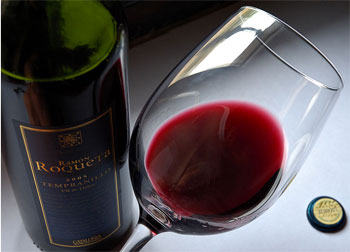 Honestly, I truly hope that what they say about events happening in threes is true, because after this week-end, I have had enough!  First, the airline lost my baggage, which is unbelievable since it was a carry on that I door checked and watched being ferried down the jet way.  It's still not back, 2 days later.  Then, I drafted this week's Brief on Saturday, but on Sunday morning, when I turned on my laptop, the computer refused all coaxing; the screen remaining blank.  After a lengthy phone journey to India and back I received the feared diagnosis; motherboard meltdown.  Guess what, my 3 year warranty expired last month.  I decided to escape the trauma in my mini cooper and lo and behold, the check engine light was on.  My Solution: Go inside, put on my P.J. Harlow loungewear, open a bottle of wine and turn on Netflix to continue my marathon obsession with "Lost".  I don't care if it's only 2 PM on Sunday.
Loungewear is the comfort food of Intimate Apparel and no other brand salves the psyche quite like P. J. Harlow's sumptuous casual separates.  Designed in luxurious supima cotton/ micro-modal knit and P.J. Harlow's signature poly satin faille blend, this line is a retailer's dream.  11 simple styles in 9 precious colors are available in 8 sizes, XS – 3X.  It's a perfect key item multiplier.  Customers buy one set and come back for more.  The collection, anchored by the bestselling satin "Jolie" drawstring pant pictured here with the knit "Gracie" snap front satin lined hoodie, is a sell-out in every store I contacted.    It's evening now.  I  don't have my luggage, I am using my husbands desk-top and the auto service center is closed tomorrow. But, I am very comfortable.
.
"Cure Sometimes, Treat Often, Comfort Always" . . . Hippocrates
.
Available At:
Shades of Sleep:  Calgary, Alberta,  Canada
Victorias Attic:  Grande Prairie, Alberta, Canada
Cloud Nine Pajamas:  Edmonton, Alberta, Canada
The Lingerie Store:  Oklahoma City, Oklahoma
Barbara Graves Intimate Fashions:  Little Rock, Arkansas
Jule Lingerie and Loungewear:  St. Louis, Missouri
Lacy Stuff Lingerie:  Aspen Colorado
Wendow Fine Living: Austin, Texas
The Trellis Spa:  Houston, Texas
MGM Grand Hotel:  Las Vegas, Nevada
Epitome:  Edina, Minnesota
Reverie Linens:  Santa Rosa, California
Fred Segal:  Los Angeles, California
Pebble Beach Company:  Pebble Beach, California
Hotel Del Coronado:  Coronado, California
Pebble Beach Company:  Pebble Beach, California
The Ritz Carlton:  Dallas,  Texas & New Orleans, Louisiana
The Spa at Marriot Grand:  Point Clear, Alabama
Longoria Collection:  Houston Texas
The Trellis Spa:  Houston, Texas
Michelle's Beach House:  Orange Beach,  Alabama
Opulence: Southern Pines, North Carolina
Girlfriends:  East Norwich, New York
.
.
.
MINI BRIEF: Margaret Shrum aka The Lingerie Goddess, hosted a Private Lingerie & Sleepwear Shopping Event featuring three NYC based Intimate Apparel designers on Thursday October 6, 2011.  The collections included Lola Haze by Laura Mehlinger, Ann Vogue by Asi Efros, and Ombrato by Masako Shirokawa.  The Event was "invitation only" and was held at the Doncaster showroom on 57th Street across from the famed Russian Tea Room.  It was a fabulous "girl's night out" including a spread of wine, cheese, and other sophisticated snacks.  All of the guests were impressed with the collections and many walked out the door with shopping bags full of beautiful, unique, one-of-a-kind intimate apparel pieces which will be treasured for years to come.  I was delighted to learn that all three lines are manufactured right here in NYC's garment district.  Apparently, our very own garment district is still alive and well!  For the full Event Report- log on to www.BraLaMode.com
.
.
.