Black Is The New Black
By Kim "Kimmay" Caldwell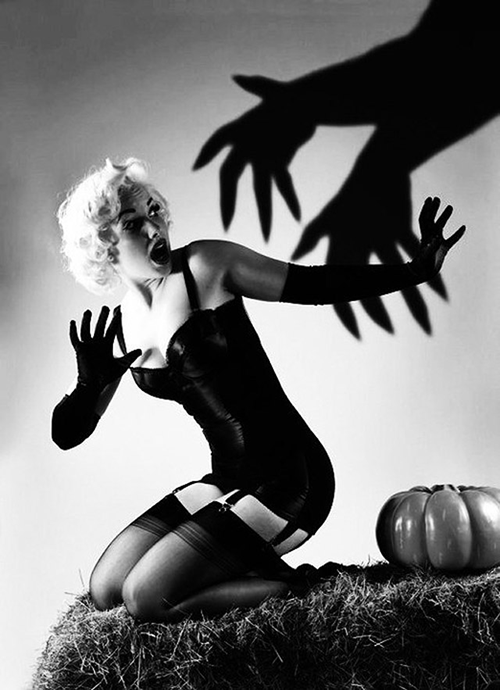 Maybe it's because I live in NYC. Maybe it's because I'm practical. Or maybe it's because it's downright sexy. I love black lingerie. In my 10+ years in the industry, I've seen a few colors trending here or there, but black was always a popular option – either for those who want something extra special or for those looking to create a foundations bra wardrobe.
In celebration of Halloween and this sexy color option, here are a few of my favorite reasons to Say Hurray for Black Lingerie.
1) Black undergarments are practical
I know that skin tone bras seem like the best neutral, and for under light colored clothing they are, but if you wear darker or saturated color clothing (like me) black undergarments, no matter your skin tone, are more practical. I cannot tell you how many women I've helped in the bra fitting room whose light colored bra is now gray because they're worn it under dark clothing so many times. Clothing dyes tend to bleed, and perspiration makes it worse. Same goes for undies. That white cotton bikini or thong you keep wearing under those black jeans is going to be a whole new color soon. Black bras typically look best under darker clothing, too. So spare your light colored bras and invest in a few black bras and underwear.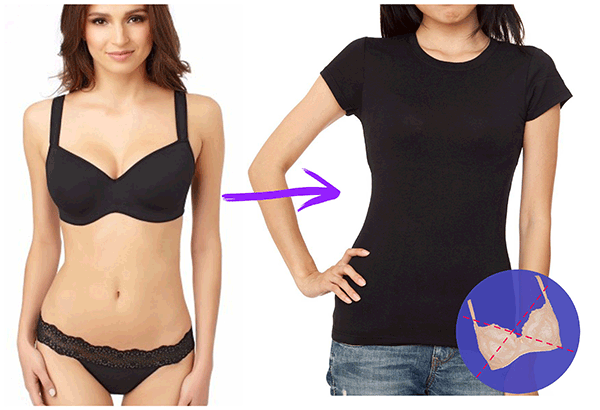 Le Mystere
2) Black lingerie is sexy
C'mon. There's something about black that is downright sexy. The Bra Doctor has a great article on the connection of black undergarments during Victorian mourning and fetishes, femme fatales and naughty pin ups. I think the dark connotations are absolutely part of the allure, and so is the way classic black plays with our senses. Sheer black looks mysterious in the light (can I really see through it?) and opaque black attracts light, giving the illusion of several black shades in one glorious viewing.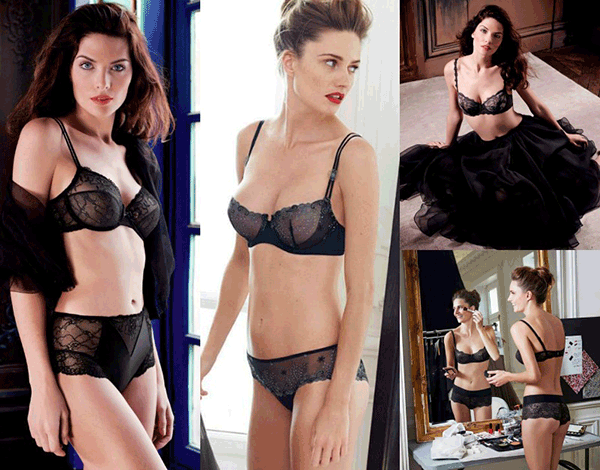 Simone Perele
3) Black is universally flattering
I personally love the contrast of black lace against my light skin and coupled with my dark hair. Though, let's be honest, black lingerie looks great on just about every woman. It's a crowd favorite no matter her skin tone, hair color, or figure. Below is a great example of two very different women wearing the same black Crème Bralee set – and they both look amazing!
3) Black underwear as outerwear
We've seen it all over the carpet. Stylish stars let their sleek black undies peek through a sheer lace skirt, a bodysuit act as the main attraction, or a sophisticated black bra shine through a sheer top. Lace and subtle details are welcome, but keeping black keeps it uniformed and easy to pair with just about any outfit.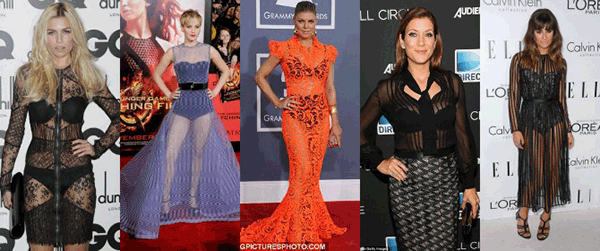 Photo Sources: 1-5 ~ Fashion Fame, NY Daily News, Daily Mail, Daily Mail, Zimbio
If you just want to dip a toe, try wearing a tank style dress or top with a black bra that has pretty, decorative bra straps (I like the Simone Perele Caressence or Marie Jo Avero) for a beginner's version of the "I meant for my underwear to show" look. Or I love this black Cosabella Betsy Bra (you read the right) which is a mixture of lace sleeves, a push up bra and a crop top. I'd wear it under a strapless dress, or pair it with a high-waisted skirt!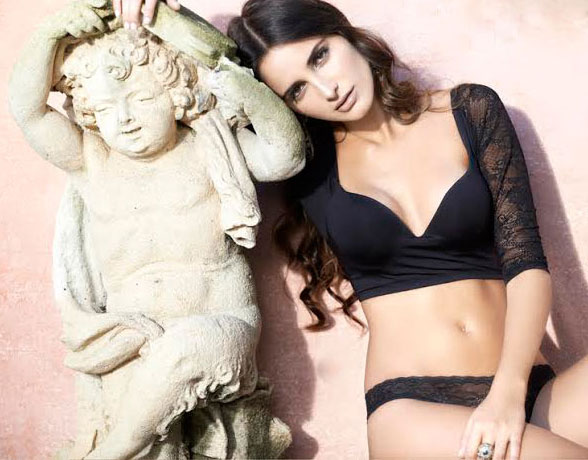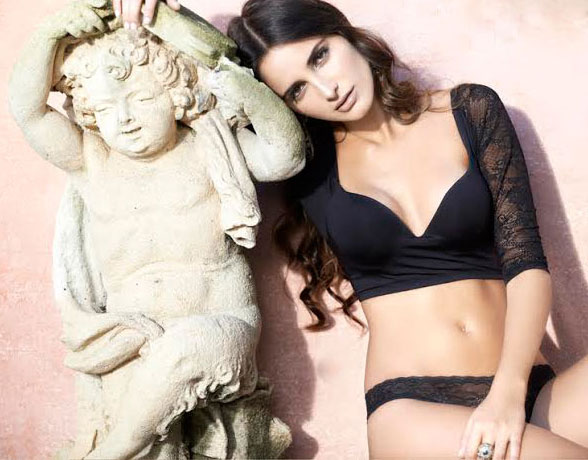 4) Black never goes out of style
No matter how many "_____________ is the new black" statements are made, black is still the reigning color in fashion. It's timeless, flattering, chic, and fashionable all at the same time. So, sorry, Orange is the New Black (though I love that show), black is THE black.

Hollyhocks and Tulips, Nano Press, Silver Rose, Global Intimate Wear, Creme Bralee, Samantha Chang
What do you think? Do you, your clients or your honey wear black lingerie? What's your favorite reason to wear it? Tweet at me @hurraykimmay and tell me what makes you Say Hurray for Lingerie!
Happy Halloween!
Xoxo
Kimmay
PS: Join me this October 26th for the first ever Say Hurray event in NYC. 1 day, 5 teachers, limitless possibilities. See you there!s