An Ode To Colorful Slips
By KIM CALDWELL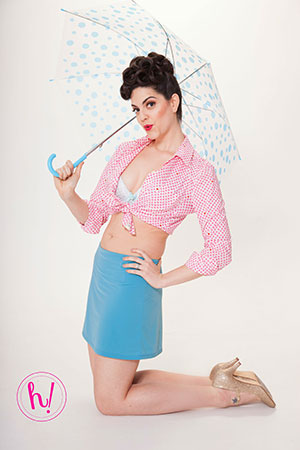 Roses are red,
Violets are blue.
Flowers are pretty,
And slips are, too.
When it comes to lingerie like bras, underwear, nighties and such, I've always owned my arsenal of basics and a hefty collection of colorful options. But when it came to slips, I stayed pretty neutral. I own an ivory slip, a seamless beige, a mid length black, and an animal print from D&G. And while neutrals are an important investment for under most women's clothing, I recently started thinking: what about colorful slips?
What sparked this thought was the Bumbrella by Cici Soleil , a 2-in-1 panty slip which was sent to me in both black and…blue? Hmmm, I thought, who wears a blue slip? Turns out, not only is the blue wearable, it's down right adorable!
.
And so began my hunt for slips in other beautiful blue tones. After a short search, I found a few in blue… and red… and pink, and green, and purple. I mean the options are really endless now! So in honor of Valentine's Day and the classic poem above (modified to suit my purposes) here's a collection of a few of my favorite colorful slips in red-like-roses and blue-like-violets hues.
I hit the jackpot on the Free People site. They have a plethora of pretty slips from stretchy, sleek styles or flowing silk, to intricate cut outs and is-that-a-slip-or-a-dress options.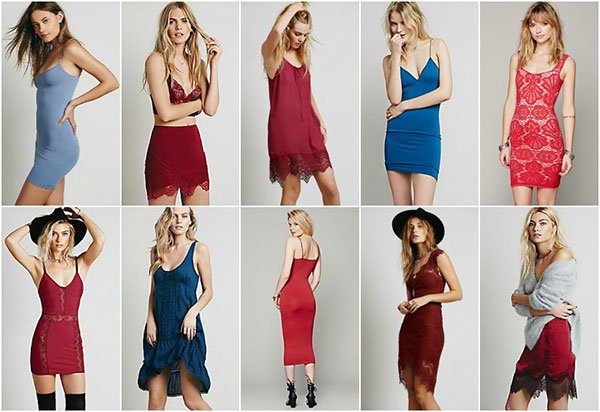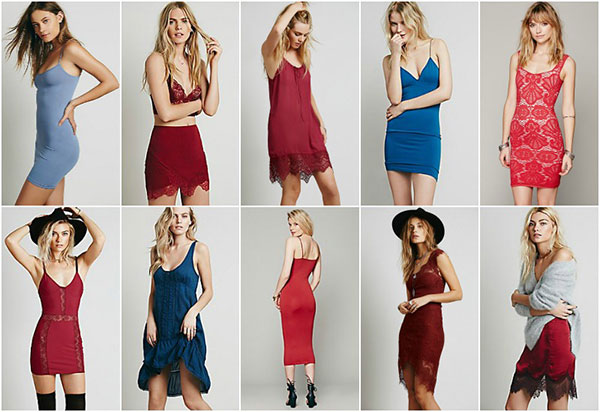 Nordstrom also has a beautiful selection of crimson and violet hued slips and chemises.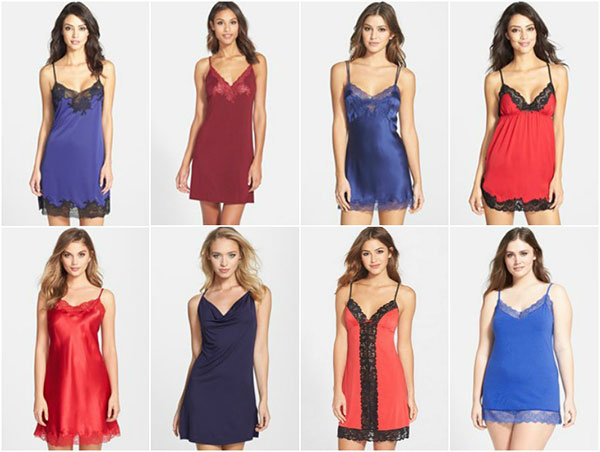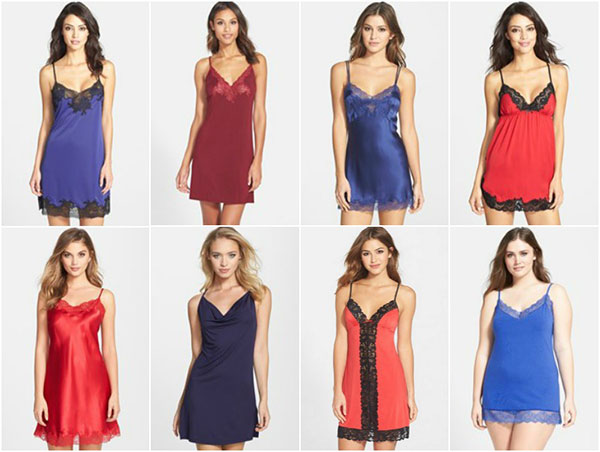 The slips here are from Natori, Josie, In Bloom by Jonquil, Naked Princess, Only Hearts, Nordstrom Collection, and Only Hearts and are just a taste of what you can find online.
You can wear a colorful slip under a dress for a little extra coverage, or let the lace detail and the bold color peek out from the bottom or side, or wear one as a dress on its own. Wear one to bed or to seduce someone lucky, or wear it as an extra layer of secret sexiness. There are no rules except to wear what makes you say hurray!
How would you wear a colorful slip? What is your favorite color to wear? Red and blue are just the beginning. Send me a tweet @hurraykimmay and tell me what makes you say hurray!
xoxo
Kimmay