A Letter From A Survivor ~ AnaOno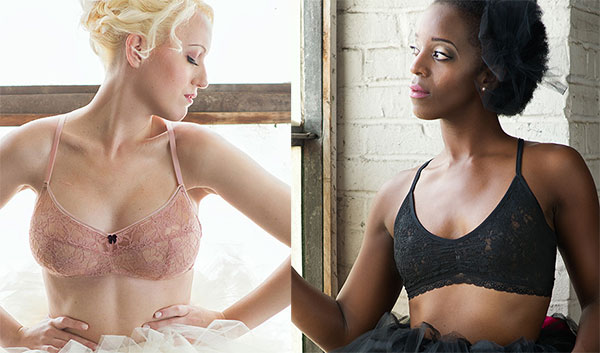 Hello Ellen,
I started AnaOno soon after I had a double mastectomy at 28 years old. I was diagnosed with breast cancer a day before my birthday and 2 months before my wedding! As I started my journey, it never crossed my mind that my lingerie drawer would be a problem after my surgery. It is whirl wind of treatment, surgeries and doctors appointments, I kept telling myself…"After the next surgery, everything will be OK." "After the reconstruction is finished, I'll fit back into my beautiful bras." Well, I was completely and utterly wrong.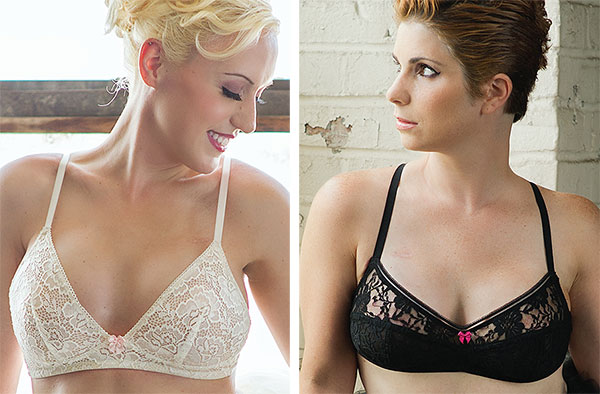 I asked my doctor as soon as I was healed from my implant reconstruction and ready to jump back into my sexy lacy beautiful bras, but found that none of them fit me…what was I suppose to do next? Why was this happening? I was then advised that I would be most comfortable in sport bras & camisoles, the same products I wore during my expanding phase…but I could possibly find something more in a mastectomy shop if I was really looking for a "bra", but to avoid underwires as they would be difficult for fit and may cause some unnecessary pain. So I listened, I went to the mastectomy shop in my town, and found that the only options were utilitarian, unfashionable, mastectomy bras, that were much more than I needed. I didn't need all that support and construction to hold a prosthesis; I just needed something pretty that fit and made me feel good! It was after many failed attempts and many tears that I knew I  needed to do something about it, that NO woman should ever leave a lingerie store in tears. That is completely the opposite of what feeling sexy and confident is meant to feel like.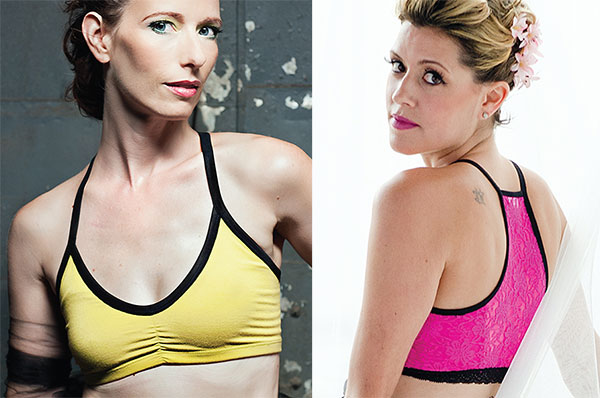 Then the other part of my journey started, launching lingerie for women like myself, that was also having trouble finding product that fit in the traditional lingerie world! AnaOno was launched in May 2014, and now we are coming up on one year helping women feel confident and sexy after breast surgery. Our products are unlike many options available in the market today. I have designed wire-free lingerie with women that have reconstruction in mind. The fit has been adjusted to account for implant shapes and sizing, as well as removing the apex to avoid an unnecessary "bubble" in the place where a nipple used to sit, while also focusing on materials with multiple way stretch to account for unevenness in the breasts. We carry options for women that have gone through all surgeries, from lumpectomies, to mastectomies, with and without reconstruction. I like to let women know that if they are uncomfortable in an underwire bra that typically has padding, that they will also love the AnaOno lingerie options!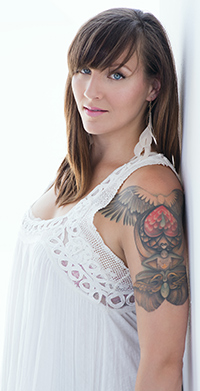 Cancer can have many challenges, I didn't want to let the bra drawer be one of them!
If you have any other questions, or would like to hear specifically about any other styles or questions, please do not hesitate to reach out….I would love to share more with you!
And thank you so much for contacting me, I am hopeful to share the word with as many survivors as possible so they can find out that they DO have an option for beautiful sexy bras after surgery!
Never Alone
Dana Donofree
AnaOno, Owner & Survivor
.
.