Jean Criss ~ Breast Cancer Survivor, Author & Designer of Post-Surgical Bras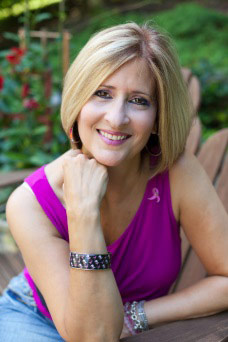 by JEAN CRISS, Breast Briefs' new columnist  
I never would have dreamed that to-date I would have experienced so many life tragedies at such a young age including widowhood, breast cancer with various traumas from numerous post-surgical procedures including bi-lateral lumpectomy with radiation to bi-lateral mastectomy with reconstructive surgery four times, MRSA, breast cellulitis three times, breast fat graph, and more all within a four-year window… Add to this, divorce followed by unemployment from the corporate workplace after a very successful run yielding over $100M in sales throughout my media and tech career, on-going post-marital issues five years later, and the list goes on. Many of these life changes occurred simultaneously, so as a new entrepreneur, I took the stand to 'pick myself up off the mat' and to do something about it. I wrote for therapy. I beaded with my first business (Beaded Baubles, LLC) for seven successful years, exercised with yoga, barre/pilates, modern dance and ballet, and put my positive energy into something that 'made me feel good' about myself and 'made me do good' for others. I also defriended my fears as colleague Karen Salmansohn shared with me.
Now as a single soccer Mom of two teens I find myself passionate, proud, living my pursuit of happiness as an entrepreneur, being perseverant, fulfilling my promise in the world of breast cancer and living my dreams.
I took what I learned in business leadership, target marketing and sales, and adopted four (4) strategies involving; "Product, Promotion, Price and Place" to the world of breast cancer and added my four (4) Ps of personal interest; "Passion, Perseverance, Promise and Persistence" as noted in my very colorful "pink pages" in My Pain Woke Me Up BLISS! I put those words into action and PLAY! I took my experiences as a survivor from widowhood, to breast cancer and divorce to a new world filled with joy leading my life as a corporate sales exec in sales and marketing over several years in the digital marketplace into one of my own.
I am proud that I turned that knowledge into a portfolio of custom solutions with a self-made business with various 
accomplishments in four short years. These include being an entrepreneur in the digital media space,  philanthropist, and video blogger with my own YouTube show "Java with Jean", foodie marketer in the culinary adventure space, author of a Trilogy Series, and NOW a fashion designer of the new

brand. Feel Confident, Look Beautiful! in post-surgical undergarments for Breast Cancer Survivors during 1-90+ days post recovery.
Now as I blog for two leading columns in the fabulous fashion world of the Intimate Apparel industry, I am thrilled to share my knowledge, experience and stories.  My first monthly blog was published last month in in The Lingerie Journal, 'Strapless Bras, Support and Confidence from CURVENY' Today I launch Breast Briefs, as their new Columnist, a multi-faceted Lingerie and Fashion blog for consumers and industry insiders at Lingerie Briefs.  I take risks and don't shy from the unknown.  I was thrilled when asked to share my personal stories and professional expertise with the Lingerie Briefs family.  At Breast Briefs you can find me on the newly located front page at Lingerie Briefs home site, the online Intimate Apparel publication also known as Ellen Lewis' virtual Lingerie boutique!
In my new Breast Briefs column, I will explore topics pertaining to Breast Health, Wellness and Awareness, Bras and other Intimate Apparel.  I will explore the latest leading technologies in Breast Reconstructive surgeries, options and choices, new developments and how those impact body self-esteem, image and self-confidence. We will include interviews from Top Docs and leading experts, from boobalicious intimate apparel to boobatrocious designs. We won't be scarce with our Breast Briefs topics. I enjoy continuing to learn and uncover new territory.  It keeps me alive and well at heart.  Writing has become an enjoyable therapy and career utilizing my Business Communications Undergraduate degree I earned years ago.
As a former Board of Trustee at Susan G. Komen, an eight year Breast Cancer Survivor, my passion for Fashion, and the newly designed post-surgical bras (and vests for men) with the CRISSCROSS™ brand, I have a keen interest to share and communicate my journey and to put an end to breast cancer forever.  I've designed other garments and apparel that are ready to manufacture as well. Feel free to contact me directly about these products. In the meantime, I continue to stay abreast (no pun intended) on leading market research and will share market knowledge with readers like you.
In the meantime, you can learn more about Jean Criss on my LinkedIN Profile or LinkedIN Company Page, Jean Criss About Page or Jean Criss Website. Facebook pages (facebook.com/JeanCrissAuthor or faceobook.com/JeanCrissMedia) or Follow me on Twitter (@jean_criss), Instagram (jcmedia2), G+ (jcriss0011) or Pinterest (jeancriss). Tune in to a former series or upcoming video blog episode of Java with Jean on YouTube, or simply email me at info@jeancrissmedia.com or call at 212/792-4106.  If you have any suggestions, send me a personal note.  I'd love to hear from you.
My motto – Don't Let Cancer Get the BREAST of You!   Join in on my crusade!
All the breast!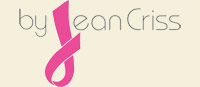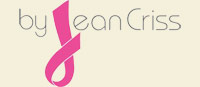 See sidebar for more info about Jean, her products & services >>>