Bras, Brands, Brasseries and More . . . .
By JEAN CRISS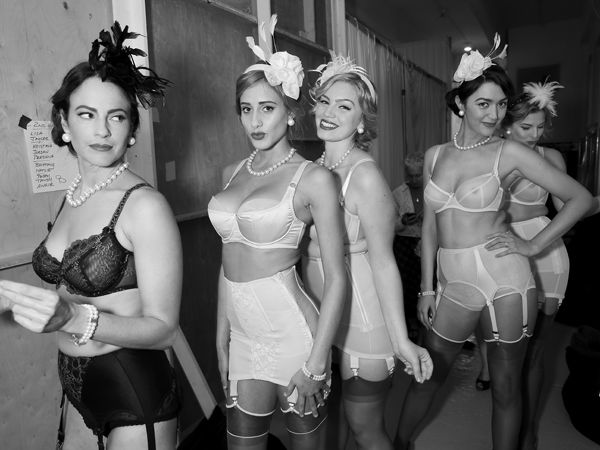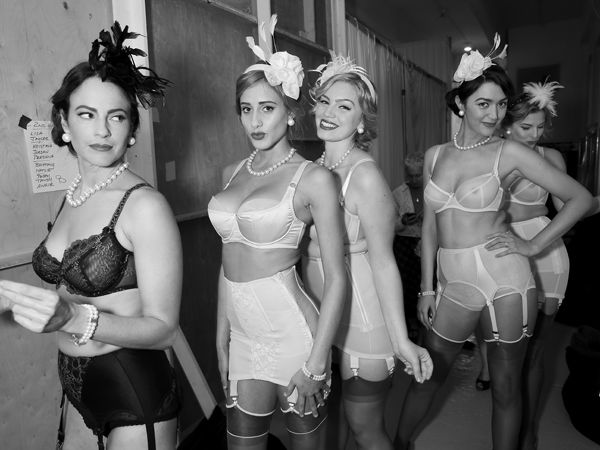 Today's woman has many options at different stages in her life for Intimate Apparel and I think that's great.  From adolescence, pre-teen, teen age years to adult, to post-recovery bras for various breast surgeries or life/health issues that impacts our bodies.  We fit the mold and manufacturers have traditionally provided support for women of all ages.
I will never forget my first lime green and white stripe "training bra" Mom bought with me.  My parents, as most, are proud to see their young daughter bloom and develop into a young woman.  I guess what intrigued me the most was that this was just the beginning of my discovery for lingerie.  It may have only been a simple sports bra style but to me it meant everything – becoming a woman and the beginning of something new!
Trends, styles, brands and years later, I can attest to wearing dozens of products that fit the mold as I grew and my body changed from teen to woman, mother to breast cancer survivor.  Yes, no doubt there's been a flavor of bras, brands, brasseries, bandeaus and more that I've cherished over the years. And of course, those that I've tossed and never want to see again! This is the first in a series of articles highlighting brands that are stylish and functional alternatives for women in need of special care.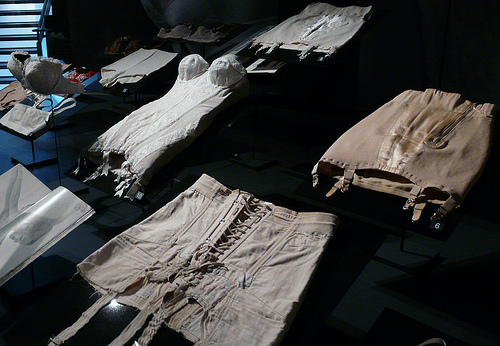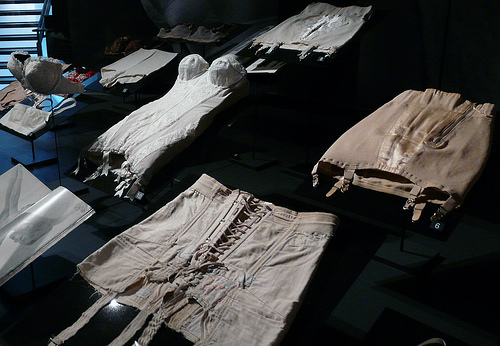 We've come to know lovely lace teddies even with matching handcuffs, under bust corsets, pasties of all shapes, designs and sizes, adhesive strapless bras and panties, shapewear, loungewear to open bust and crotch less teddies, and the list goes one.  Okay, I'm not suggesting these for the first time teen, but I am highlighting the fact that numerous brands and products from traditional, conservative and outrageous designs are endless.  Naughty, flirtatious, flaunting and seductive lingerie, there are many choices today.  What goes unnoticed is the classy choice of perhaps bras that a girl wants to know about but they just don't take time to search them out.  So here are a few brands of choice that I thought you might find interesting, trendy, chic, stylish and new.
The Mother Tucker – yes, that's right and please don't say it three times unless you are partying with the gals and having a few glasses of wine!  They claim; "an obsession for compression".  It's a stylish cami for post-nursing Moms to hide that little tummy by .  Funny thing is I don't think it's just for the post-nursing Mom.  Anyone can wear it and feel comfortable.  They suggest you step into it, and believe me, you do need to in order to put in on but then, it fits like a glove.  I love this more than Spandex (sorry Elizabeth) – not so constricting, comfortable and sexy.  Thanks Lori, a colleague Michigander!  But the "MT" for short is more than a tummy tucker.  It can be used for those who have endured breast surgery and need to transition from mastectomy to a compression cami, in my opinion, or just need to tuck away that tummy bump.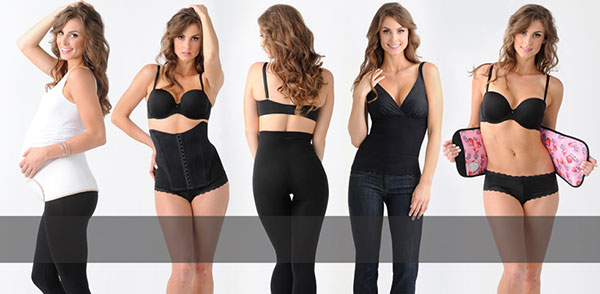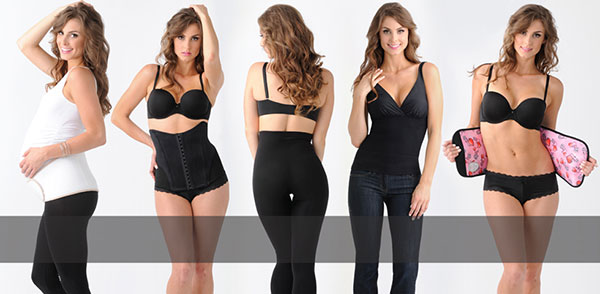 I know that I wasn't ready to wear a traditional bra immediately following breast surgery especially after doing away with those awful undergarments that required pins for the tubes and drains.  I desired to find a traditional bra or cami that was comfortable yet provided support and allowed me to heal.  That was one of the main goals I had in mind when I developed my  brand and it seems like Belly Bandit has had similar ideas in mind for post-pregnancy to post-surgery.   Compression is a necessity and I love the comfort of this garment not just near the breast area but around the stomach too.  So ladies, you don't have to give birth to wear one of these fabulous Mother Tucker's – give it a try.  It may be called 'Mother Tucker' but frankly I think it's the 'Saving Grace' cami.  We need more of these stylish products in the market and of course they offer bras and other fabulous products.  This camisole is fashionable on top with silky fabric at your breast and provides conforming compression fabric around the stomach and hips — it does the trick for all the body parts.  Dress and compress with their sleek line, as they say:
"Don't nip it or suck it, simply Mother Tuck-It. A line of shape wear unrivaled by anything you have ever experienced. Dress and compress and you'll dress to impress with our Mother Tucker® Compression line."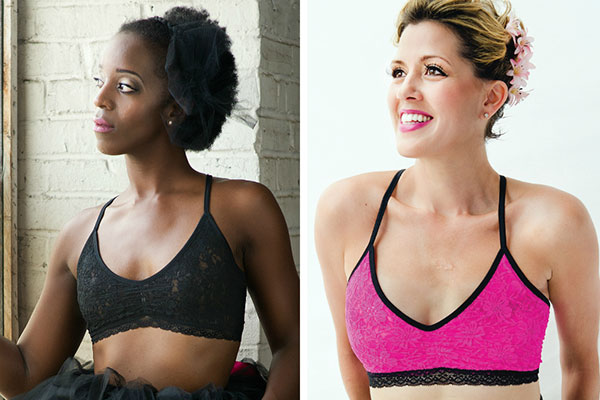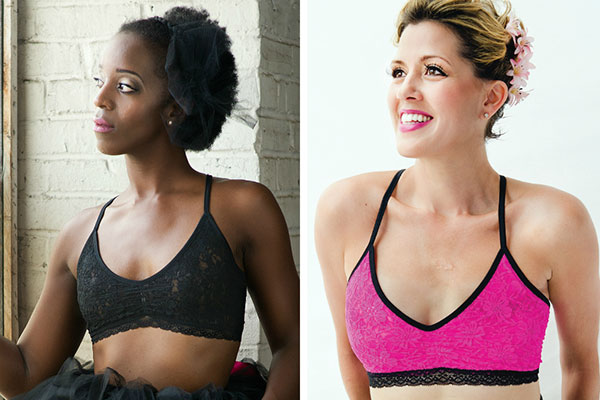 The Ana Ono bra line is another great alternative.  Dana Donofree suggests the wire-free bras, bralettes, pull-over bras and sports bras designed to fit all shapes, sizes and circumstances for those who have had breast cancer – something beautiful, fun, sporty and sexy for women.  I'd like to think these are most appropriate for the survivor who has transitioned from the post-op bras and are ready to transition back to a more traditional bra.  Ana Ono also a breast cancer survivor put her own experience into the design and took her expertise to heart in the designs making a woman feel sexy and playful again, just when you're ready to make that transition back into the real world.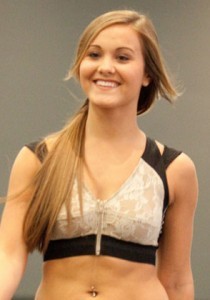 But before you go dancin' up a storm, let's think about your posture.  Check out Posture Wings where orthopedics meets functional fashion — bio-mechanically proven (through a major university) to build muscles and improve posture while wearing their bra.  Revolutionary patented Posture Wings™ comfortably supports your spine and holds your shoulders while allowing for freedom of movement.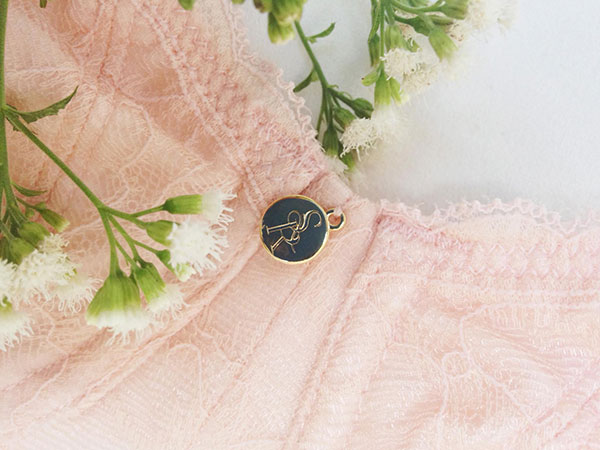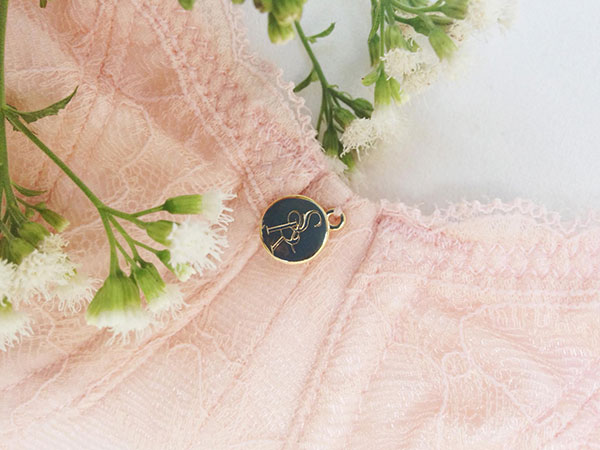 Sophia Rose is a new line launching later this year.  These sisters Adelene and Carolyn Tan were inspired by their mom,  an inspiration behind the Sophia Rose Intimates who was a breast cancer survivor and the line was created for other survivors who are looking for beautiful and comfortable intimate apparel! Their debut collection will include a pocketed mastectomy bra, a thong, and a brief. The bra is carefully designed to support prosthesis, which are very heavy. It can also be worn with inserts or nothing at all, or after reconstruction. In essence, it's a great wire free bra for any woman.
So while you may "Shop for Cancer" products or the best breast product, you should stay abreast of top brands in the marketplace.  Search out whatever product may be right for you.  After all, it's important to choose the proper undergarment for your best breast health and wellness.  There are many products on the market today and learn more in upcoming articles.  Continue to research current trends and technologies, test undergarments that fit you properly, and search out comfortable, stylish products that serve your needs best.
All the breast,
Jean