Bras, Brands, Brasseries and More ~ Part 2
By JEAN CRISS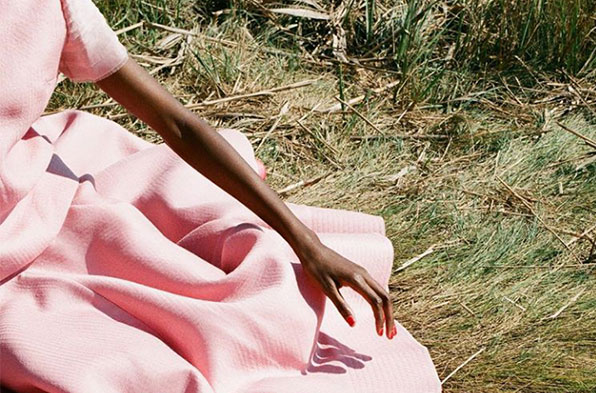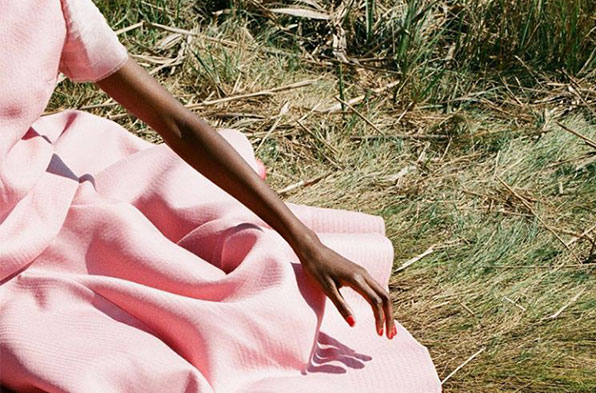 As a Breast Cancer Survivor, I have tried many products that help support the fashion transition following surgery. Earlier this month, I wrote about leading bras and brands (Belly Bandit, Ana Ono, Posture Wings, Sophia Rose) that offer additional stylishe products that continue to attract buyers for today's woman engaged in various stages of post breast-recovery .  Now let's dive a little deeper into some additional brands including Bellisse, Red Fern, Jodee and Coobie Bras that embrace an active woman with a healthy lifestyle.  I've highlighted these products which I find unique and meaningful to women of all ages — from lymphedema compression bras to other fashionable mastectomy bras and lingerie.  Here are a few that caught my attention.
Bellisse offers a compression bra made especially for lymphedema patients.  The Compressure Comfort® Bra features: gentle compression all around the torso, unprecedented adjustability with both a front zipper and a 3-position back closure, attractive shape that can be worn comfortably and unobtrusively under clothing, and adjustable, comfortable, and unobtrusive design elements that combine to form a sustainable treatment aid that women can really use every day.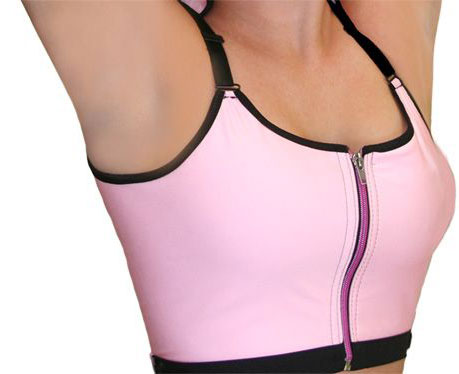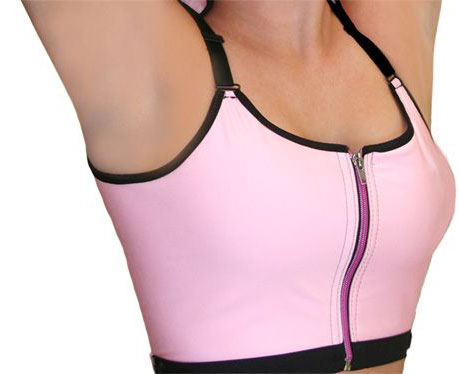 Red Fern officially launched their lingerie in May this year (2015) and have worked on the research, development, samples and testing for the past 4 years.  Since the launch the founder, Tina Doueihi, a breast cancer survivor, secured stock lists in well-respected mastectomy lingerie boutiques in Sydney, Canberra, New Zealand and USA. "The lingerie looked like it belonged on my great great grandmother with no colour or style.  It just felt clinical, beige and boring.  This made me think of my sister survivors who need to wear mastectomy bras to fit the prosthesis and the limited range available to them. That is how Red Fern Lingerie for Sexy Survivors was born", stated Tina.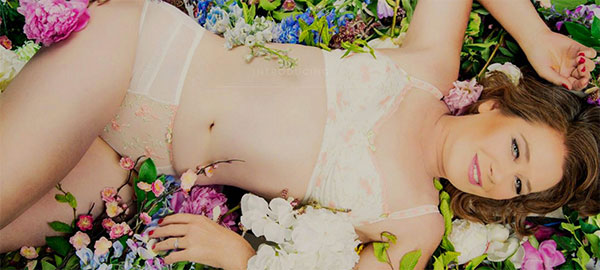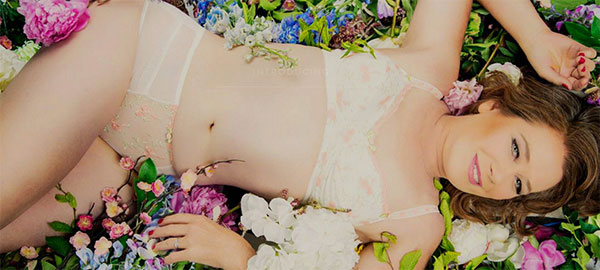 Next I learned about Jodee, with two e's – a brand since 1971.  The Jodee product line consists of post-mastectomy and after-breast surgery products all manufactured in Florida.  Not only do they offer mastectomy bras but they offer breast forms, per-forma bras, swimwear and accessories such as inserts, bra hooks, cushions, shoulder pads, camisoles and other unique products.  They have Certified Post-Mastectomy Bra experts available to help survivors find the best mastectomy bra for your personal post-mastectomy needs. Jodee has a large, affordable selection of mastectomy bras that are stylish and comfortable.  Jodee® Mastectomy Bras are available in a wide array of colors, fabrics and sizes from bra cup AA to II with bra band sizes between 32 and 52.  Now that's what I consider accommodating in a mastectomy brand!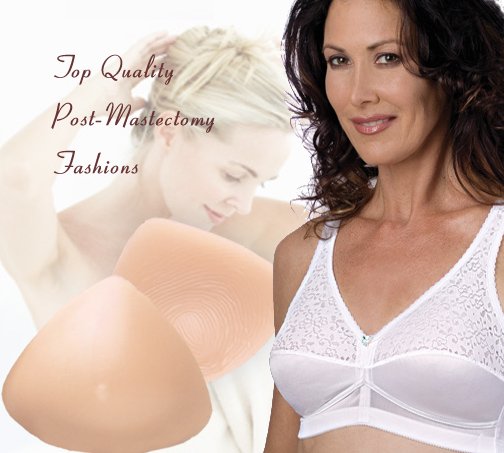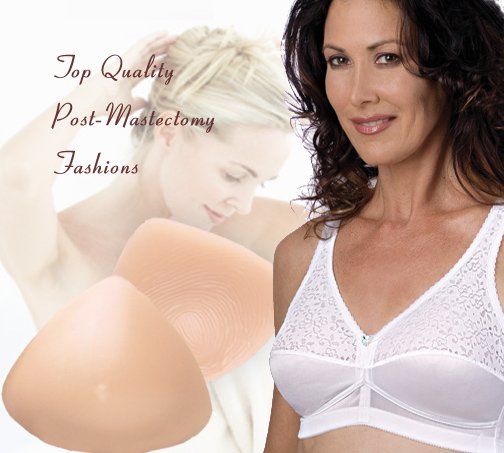 And next I'd like to highlight the Coobie Bra.  We previously discussed the Coobie Full Size Scoopneck Bra in our Lingerie Briefs November 9th Spotlight, however this brand extends beyond this Comfy! style.  So what's a Coobie seamless bra? They state "It's simply the most amazing bra you'll ever buy. Ultra comfortable, supportive and inexpensive – it's the perfect combination." The Coobie Bra provides shape and support and can be worn in place of a camisole or tank top. The Coobie Bra fits almost everybody!
Of course they have an extensive product line too but what I found most intriguing was this Nursing Bra they offer. As a post-cancer survivor, I would buy one to transition from the post-op surgical bra into one of these before your physician approves you to wear a regular bra.  This style in particular looks very supportive of the breasts, very much like a sports bra with similar racerback shoulder support, looks easy to get into and yet comfy fabric and style for a breast cancer survivor.  Just what the Doc orders right! Although not marketed for this purpose, very much like the Mother Tucker cami by Belly Bandit, it would fit the mold for me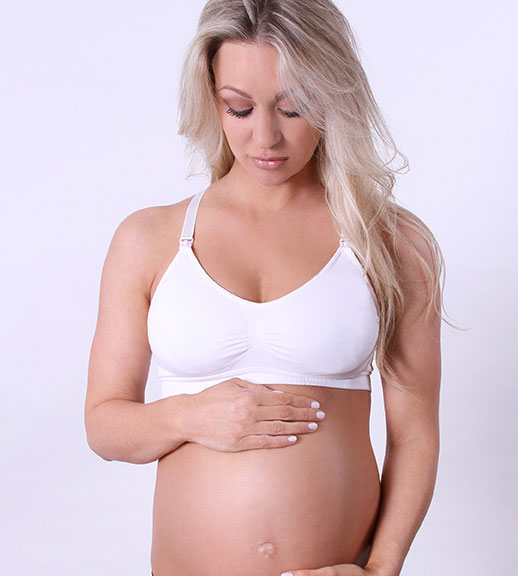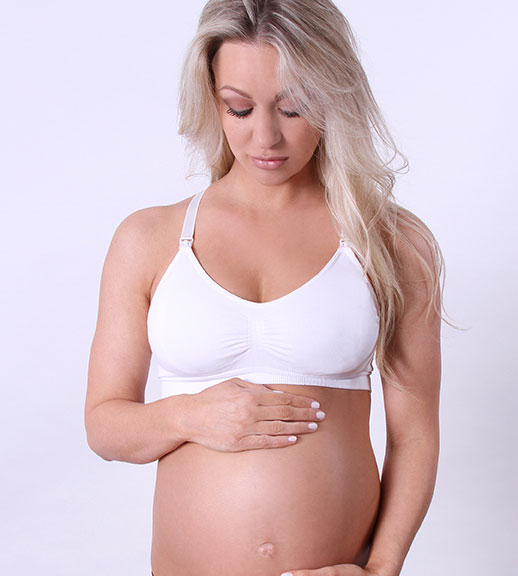 So as you can see, there are many bras, brands and brasseries for today's woman.  Other traditional named brands that you are familiar with such as Amoena which offer a variety of mastectomy bras, cami's and other Pink Bras made for maternity, bridal, compression and more.  The Anita line offers prosthesis, mastectomy, padded nursing, sports, support, underwire and more styles with a full product line dedicated to Breast Care with mastectomy bras and mastectomy swimwear and the Rosa Faia Beautyfull line offer more sports-ready wear.  While Wacoal celebrated their 30-year anniversary this year they continue to stay abreast, no pun intended, with today's market by giving back with a dedication to Fit to the Cure, as a proud partner of Susan G. Komen® with traditional bras.  In the past 15 years they have donated more than $4 million dollars to help fund breast cancer research, treatment, and awareness through their Fit for the Cure® program, and many other leading brands.
So ladies continue to 'shop till you drop' and enjoy your holiday bazaars of Intimate Apparel shopping for that special brand or undergarments that are the right ones for you! Happy Holidays and Happy Shopping!!
All the breast,