Urban MuuMuu Now Even More Luscious
Both pieces of this great lounge set are among Oprah's favorite things!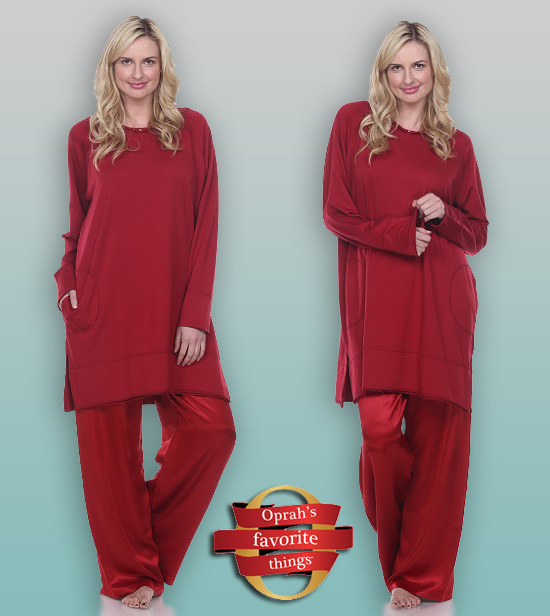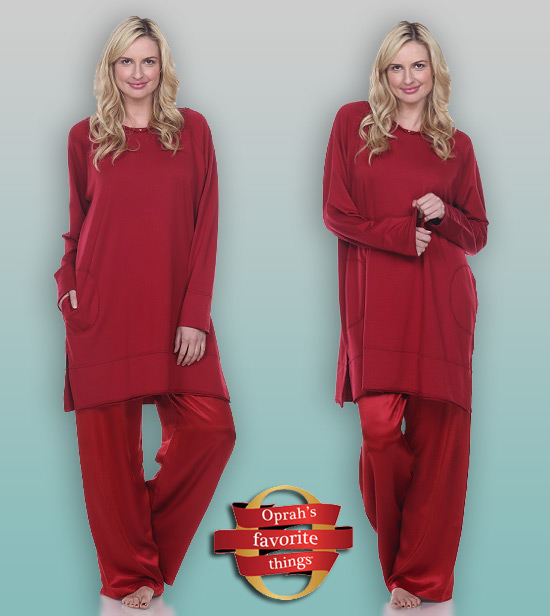 PJ Harlow combined their Black Cherry Red Short Urban Muu Muu with a pair of the new PJ Harlow Red Jolie Satin Pants to create a majestic lounge set fit for a queen!!!
Urban MuuMuu Knee Length Lounge Tunic With Inset Pockets: The most scrumptious way to lounge your nights and days away. This knee length, loose, oversized pullover with inset pockets is great on women of all shapes and sizes. Made with our special blend of Supima Cotton Modal and Spandex. Comes embellished by hand with an authentic Swarovski crystal button for a touch of sparkle. There is also a long version. Pair this with the Jolie lounge pant made from the softest satin with draw string and you have a luxurious, complementary lounge set.