Sexy Survivor Lingerie For The Holidays
By JEAN CRISS
I was always inspired by black lace, sultry designs, couture and sexy lingerie.  I typically bought high-end lingerie for years before and even after my diagnosis with breast cancer, although afterwards, I was challenged.  The post-surgical apparel lines with any brand from hospitalists to retailers were as utilitarian as were the over-garments.  The market was remiss and I had to get creative.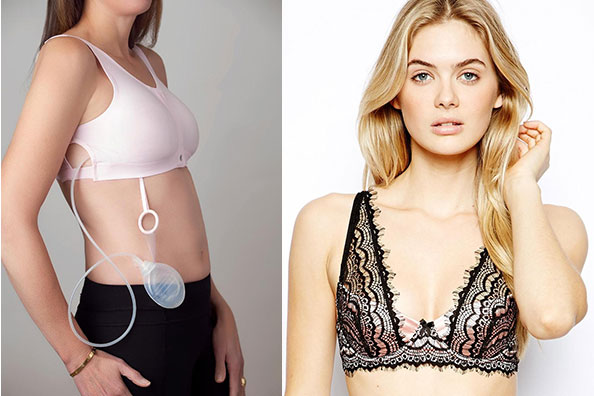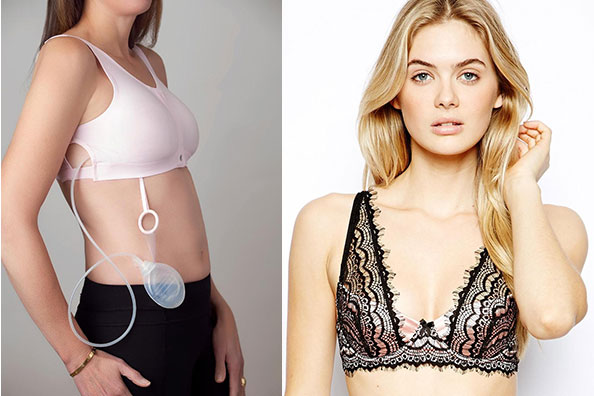 I ended up buying stretch camisoles that provided support and wore them for months post-surgery and the over-garments often were button down shirts I found on my husband's side of the closet.   Then I found the Falcone brand at Nordstrom's and bought myself a few expensive button-down shirts for women that had style.  I even found myself digging thru my old maternity tops to hide those darn tubes and drains initially — clothing that was large on top all around and didn't necessarily look like it had a front pouch.  I needed a side-pouch to cover these drains for 30-45 days at end, and it just wasn't one time, multiple times, when I had multiple surgeries, with drains and tubes many times.  I never could discard the darn utilitarian bras because I never knew when my breast drama would end.  I was frankly disgusted with the women's apparel and fashion industry for those of us who endured mastectomy(s) and I decided to do something about it.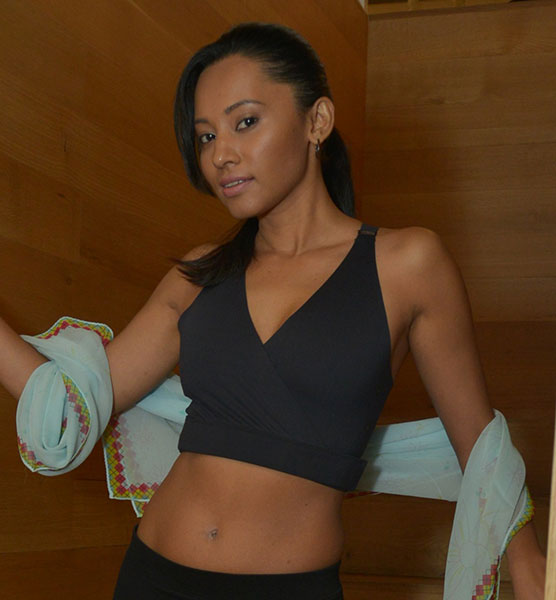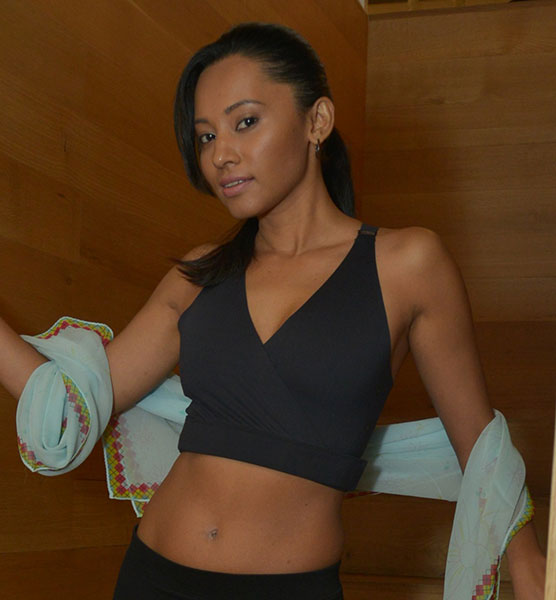 CRISSCROSS Post Mastectomy Bra
Next I thought about my business colleagues who also endured breast cancer over the years and decided to write about their journeys.  They are all smart, professional, business women who dressed for success like I did and just wanted look and feel good about themselves after surgery, without anyone knowing what they had done.  So I returned back to my Boston roots to interview a few close friends to find out what they wore during their post-recovery and what they aspired to wear.  I wanted to learn what inspired them to feel good and what they wanted to wear to work or out on town or for the holidays.  What product or brand(s) in lingerie-wear would they like to see in today's market if currently not available?
In the upcoming months you'll hear from a few business colleagues who are survivors.  They plan to share with us their journey and experiences with lingerie and coping with breast cancer.  Each survivor has a unique story and very specific Intimate Apparel needs from less than one-year to a twenty-year survivor.  While their journeys during post-recovery may be different and have advanced from one to another over time; what I find remarkable is that the trends for breast cancer apparel really have not kept up.
Today, yes we find products on the market to suffice or make-do for the survivor but it is not the ultimate product.  You'll find most survivors agree that although there are now varieties of prosthesis products which offer cooling, wicking and lighter styles, or a variety of pocket or compression bras, trends in general are limited for women of all sizes having all types of breast surgeries.  So what is a woman to do?
These three women have some ideas as survivors and we'd like to hear from you too.  These ladies did not want frill, fancy, lace or luxe.  They wanted comfort, style and ease of use; most importantly after enduring a lumpectomy, mastectomy or bilateral mastectomy.  They also want to feel confident on the inside and look sexy on the outside and in all forms of lingerie from bras, matching panties, and sleepwear.  When a woman returns to work after breast cancer, she wants to return to as "normal" life as possible, if "normal" is a possibility.  And why shouldn't it be?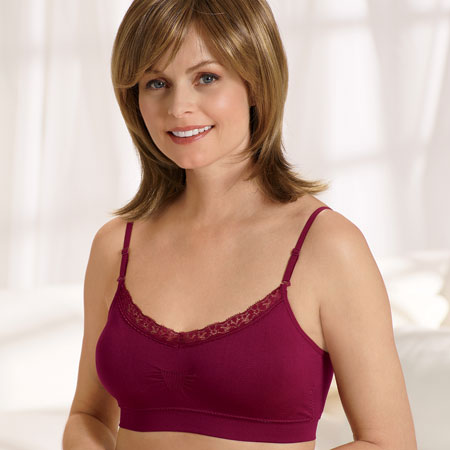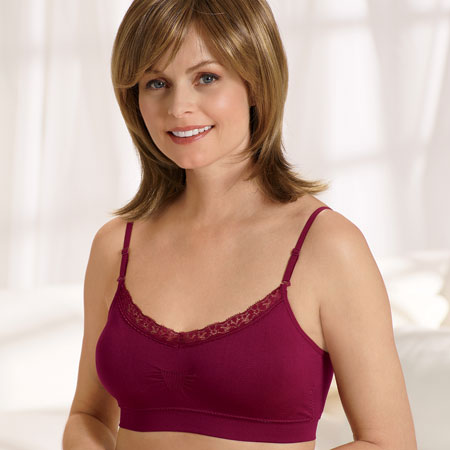 Coobie Bra
Women who bare their souls, lose their breasts, also lose a part of their dignity in the process – it's just human nature.  It takes a while to mend the physical and emotional loss.  To feel good about yourself, confident with what you are wearing is the ultimate goal for many women;  to feel sexy, loved and treated as you were before you had the surgery.  The IA industry spends billions of dollars on pricey brands and tags so why not extend that to an industry that does not seem to be going away anytime soon, unfortunately.  While the cure for breast cancer has made significant strides it is still real and alive, survivors need real solutions, today and not tomorrow. Some brands have paid attention.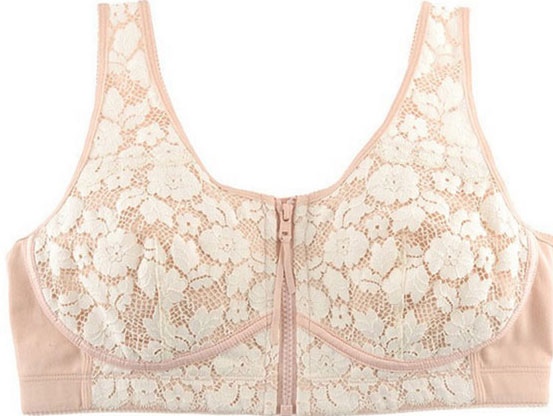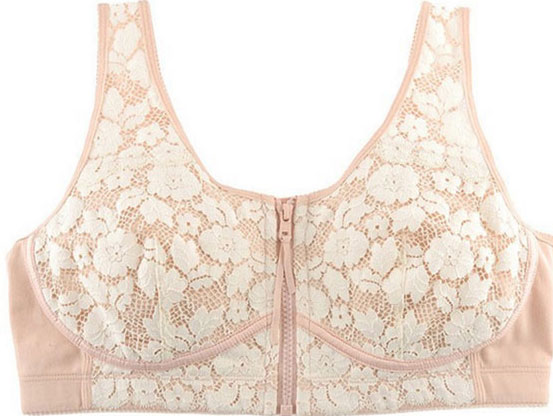 Stella McCartney Post Mastectomy Bra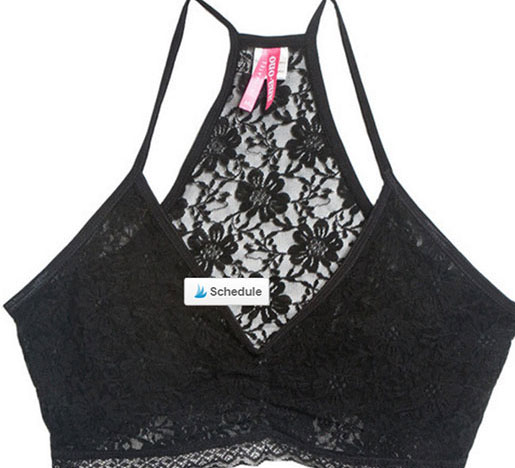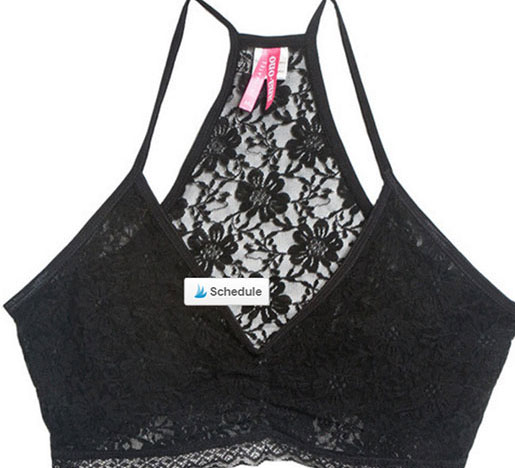 Ana Ono Post Mastectomy Bra
If there are products such as tube tops, bandeaus, strapless adhesive bras and a huge variety of other fabulous undergarments for women, let's make the breast cancer survivor happy, stylish and comfortable!  What women wear every day,  at work or home, out for dinner or out on the town to a holiday event or special occasion is the same thing that survivors want;  matching lingerie-wear that will make the difference with all the glitter and glam!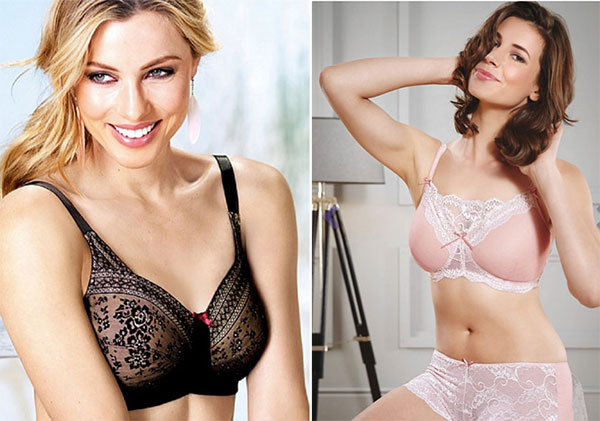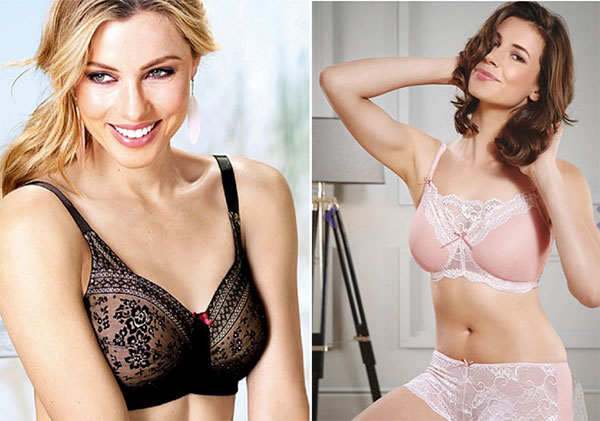 Anita Care & Royce Post Mastectomy Bras
If you care to share your holiday ideas or stories with other survivors, write back.  We'd love to hear from you.  And look for our holiday survivor stories in the coming weeks.  Have a great and healthy holiday season!"
All the breast,