Sexy Survivor Lingerie: Part 3
By JEAN CRISS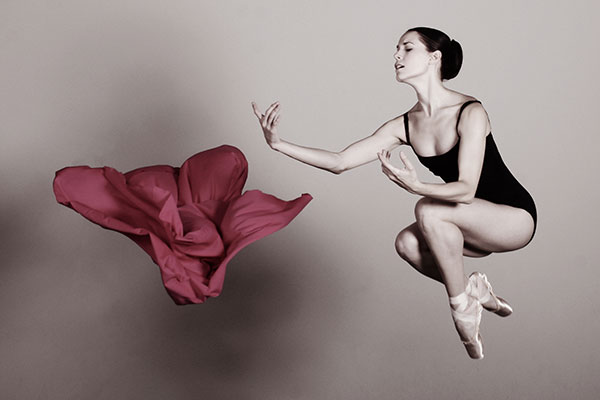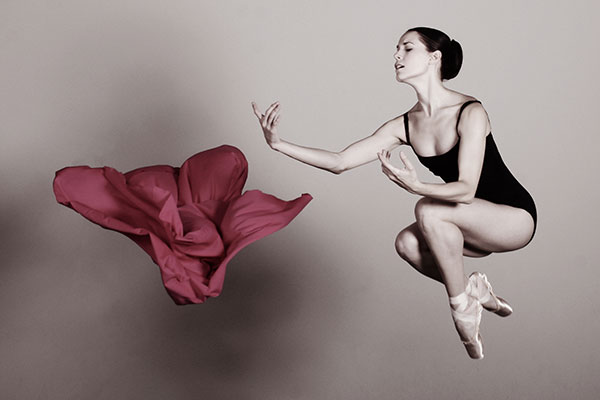 This is a continuation of the Sexy Survivor Lingerie series.  You've now heard a little about two survivor stories and what these women chose for undergarments. Here are two more; both quite compelling and involving single lumpectomy with radiation treatment and a radical mastectomy with prosthesis as well as their current challenges, still years later – 16 and 20 years afterwards.  They shared their stories about their requirements at the time of surgery and now, as recovering breast cancer survivors.  These are some of their hopes and dreams for holiday attire among other intimate apparel desires.  Let me introduce you to Gwyn and Libby.
Gwyn is a powerhouse Event Producer and Media Director, well-known in the industry for her customer service and friendly approach to business.  We used to collaborate on numerous occasions on the ad agency side and client side.  Now a sixteen-year survivor (yippee!), she thrives on seeing her two children complete college and continues to service her business clients.  A few words about her breast cancer experience;
"I had a single lumpectomy back in the day and no prosthesis.   I wore no bra post-op and only required one drain. I hired a personal trainer as soon as I could to avoid lymphedema which they scared you about back then.  So what I mainly worried about was buying comfortable sports bras once I wore them.  In fact, post-op, I went "bra-less". A bit radical I know but I wanted to heal properly and felt like this was the best solution for me – I just could not find anything on the market to fit my needs.  My Doc did not require any compression or constraining bra at that time for what I had performed.  I'm not sure why but where my cancer was located it did not require all of that. 
I recall always buying black, beige/blush or white bras from a local boutique close to where I lived before cancer.  A specialty boutique called Jo Karen's in Acton, Massachusetts where they provide that extra special touch and care so that's where I shopped as survivor as well!  In fact, I'm still shopping there after all these years!  Anyway, I bought five stylish and colorful bras, appr. $60/each.  Then four support bras that ran about $55/ea.  Later on, I learned about the Oprah bra she promoted on her TV show. Once I became much more educated about comfortable post-op bras, I bought bras with wire.  I am fairly large breasted (DD) so support was important.
For special occasions, I like to wear a low slung, form fitting vs nice-looking type bra.  What I mean by that is "big boobs speak for themselves and mine still do."  A woman should just feel healthy with whatever you chose to wear. 
I need to mention one more thing. . . I got a lot of 'skin tags' post-cancer.  Of course they all grew under my breasts and literally drove me crazy! I found it important to not only do regular check-ups with your Breast Surgeon, Plastic Surgeon and of course, meet with your Oncologist regularly but with a Dermatologist too. I am now having them removed.  It was cumbersome and very uncomfortable and today I don't wear wired bras anymore and find the original 'sports bras' still quite comfortable."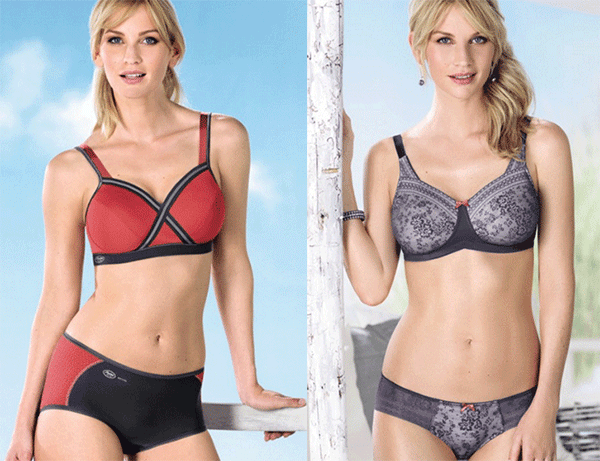 Libby has been a top corporate executive assistant for a known hi-tech publishing company for over 30 years, now retired and a 20 year breast cancer survivor.   She worked as my publishing assistant when we both reported to a publishing company President/CEO.  She was so resourceful and helped me launch ancillary products for a new publishing division. Libby also penned her first book with two other colleague survivors and wrote about their journeys living thru chemo and going bald — a very bold move by all three courageous women indeed and the book is dedicated to one of the authors who died, Carol.  The book is entitled "No Hair Day", self-published by Elsa Dorfman in 2003. Libby mentions that Carol shared her last moments, without hope cancer wins, a beautiful phrase indeed.
Over the years, Libby states she used to feel sexy and sensual and now she is just happy to be alive and with her grandchildren.  She purchased brands such as Bali, Wacoal, and Glamorise bras – to minimize the style for her DD cup with one D size prosthesis.  After surgery her massage therapist told her not to wear the D and to buy a C because it was "SO" heavy!
"I was always lopsided and then I got depressed.  If only I could find the right bra to fit both sides properly, I would feel feminine again. I would even pay for a custom prosthesis but have not found the right product for that either and know that Medicare would handle a small amount.  I never considered plastic surgery – it wasn't for me.  I don't think I could handle the entire experience all over again".
I'm 20+ years post-diagnosis.  I had a modified radical mastectomy of the left breast, but no reconstruction. So, I've been living with wearing breast prostheses that never fit right, and are very warm against my skin. My remaining breast is a DD cup and most of the prostheses have been very heavy to match the size of my right breast. I'm looking for a "minimizer bra" that will reduce the DD cup and get prosthesis to be the same shape and size as my right breast and not weigh 5 lbs!  Right now it doesn't exist. I hate the way clothes look on me. I'm lopsided and off balance. But I'm alive and that's the most important thing. I have two beautiful grandchildren now and I loved to dance at both of my children's weddings. I've seen them grow and mature into responsible adults and I am bursting with pride with all they have achieved."
"For special occasions I'd prefer wearing pajamas with no bra to be really comfortable, symmetrical and to stop continuously adjusting my prosthesis in my bra, seriously!  For now, I have to wear something loose fitting on top.   I am putting Florence Nightingale ahead of worrying about my bra."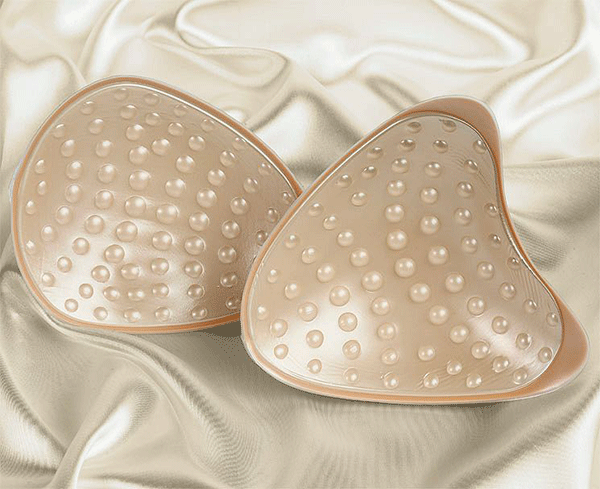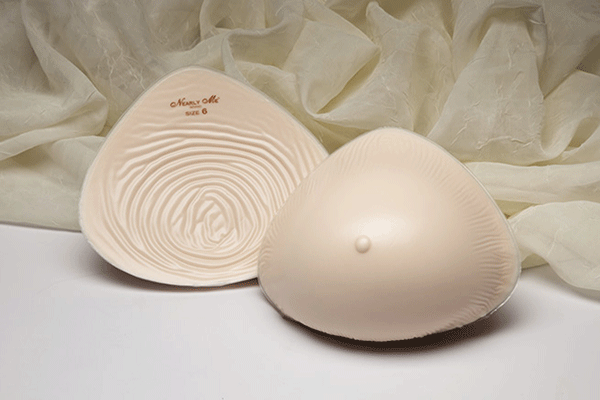 I suggested Libby try some of the new prosthesis on the market I've come to learn about. I recommended she try the following brands that are trending, cooler, wicking, and lighter.   I suggested that items like Impressions by Trulife, or items offered through Nearly Me®, HerRoom or Nearlyyou could provide integrated cooling properties with light weight products. Most of these brands sell the matching bras with pockets so she is certain to find the proper fit and product that may be more appropriate for her shape.  Libby might also be able to find the right balance too between her bras and sleepwear.  She needs matching lingerie to fit the mold of her real breast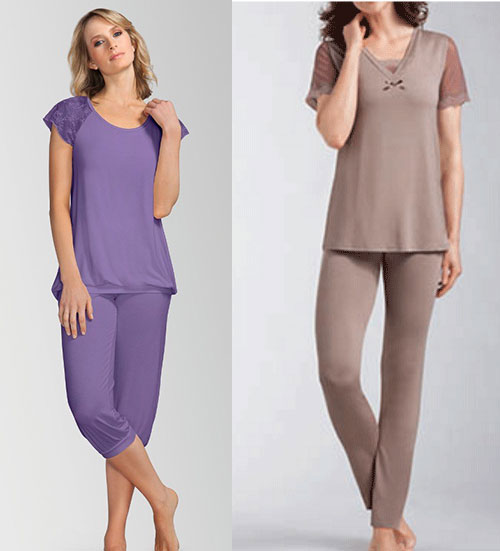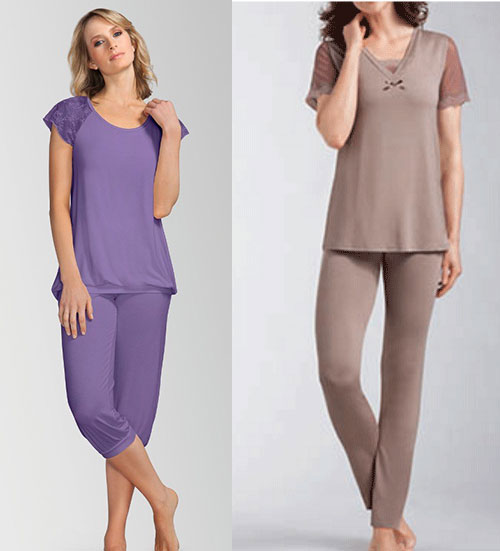 As mentioned, all these breast cancer survivors did not need fancy or frills, lace or luxe.  They wanted comfort, style and ease of use most importantly.  They want to feel confident on the inside and look beautiful and sexy on the outside.  We are women in the workforce who want to return to work and feel normal.  They don't wish to look abnormal and find difficulty shopping for intimate apparel undergarments that are so necessary as a breast cancer survivors.  It's part of their life.
What survivors choose to wear every day, at work or at home, out for dinner or for the holidays should be special lingerie that makes a difference.  It's so unfortunate this market is so large and not going away any time soon.  Let's collaborate as designers and manufacturers to deliver more to make Breast Cancer Survivors a robust category of offerings throughout the year!  That's my pledge, what's yours?
Don't let cancer get the BREAST of you, is my motto!
We wish Gwyn, Libby and all Survivors all the breast this holiday season!
All the breast