Mastectomy Mates ~ Red Fern Lingerie
By JEAN CRISS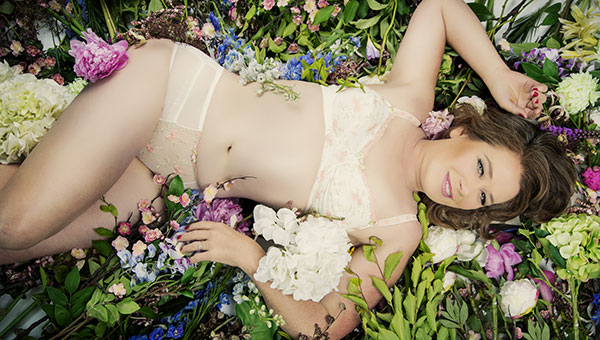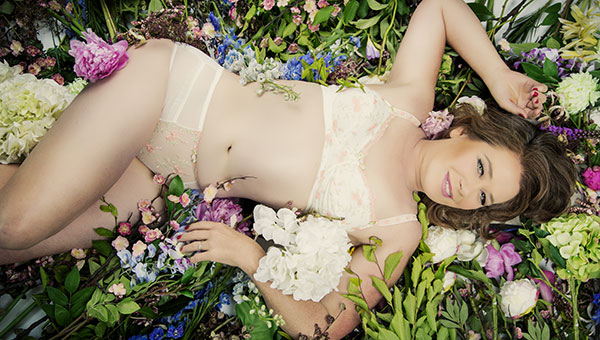 Many of my sister survivors have had similar experiences to mine as a breast cancer survivor.  Basically, we have not been thrilled with our post-op experience leaving the OR room in the ugly, utilitarian, uncomfortable bras that we are given to wear.  I know that I am not alone being a 'newbie' designer launching in the Intimate Apparel grand marketplace.  Over the past several months, I've recently met a few Mastectomy Mates from all around the U.S. and down under.
What is notably the same is our passion to design a product that offers comfort, style and selections for survivors, no matter what phase of post-op you may need.  Take Dana Donofree of Ana Ono who knew nothing fit just right and created a line of wire-free bras, bralettes and sports bras; or the Tan sisters of Sophia Rose who created a line not to compromise on comfort, fit or quality and dedicated it to their mother; or Tina Doueihi of Red Fern who created a bra line with pockets and lace for prosthesis patients, and the list goes on.  What I do know is that survivors want to 'feel confident and look beautiful' as I designed in my CRISSCROSS™ line, compression undergarments which provide advanced healing, comfort and style.  I just kept thinking about how I want a survivor to feel when you leave the OR room or step into your home or workplace, so you can be you!  You don't have to worry about hiding your undergarment and you can feel good about yourself and what you wear. Isn't that what we've all been asking for anyway?!
So on a cold wintry day in February before the upcoming #CURVENY trade show and exhibition for leading intimate apparel brands I sat down for a one-on-one interview with my mastectomy mate, Tina Doueihi.  Tina is a new bra designer at Red Fern Lingerie who produces Lingerie for Sexy Survivors® in Australia.  Sexy prosthesis bras made for survivors by an 8-year survivor, that's what she wanted to do. Tina and I had been corresponding for a while and we finally were able to meet up.
She had just arrived early that morning in NYC and was bright-eyed and bushy-tailed, filled with joy and elation to return to the U.S.A. and participate at the upcoming trade show to promote her new brand.  While Tina left her cute, red marsupial friends behind, she brought with her a delightful bag of sexy survivor bras in all sorts of styles and colors.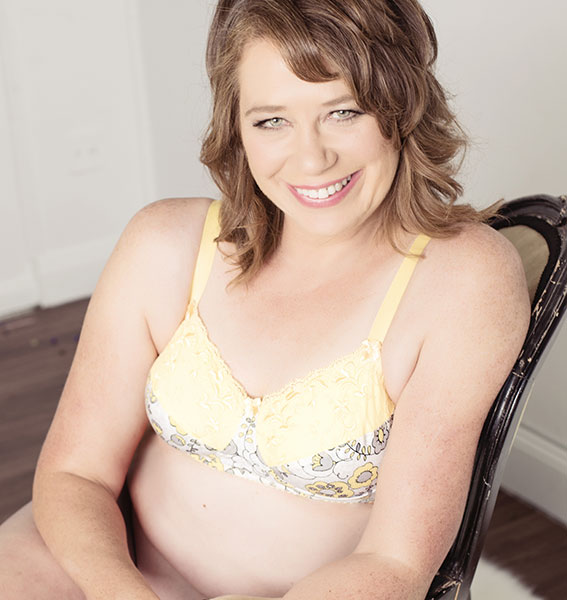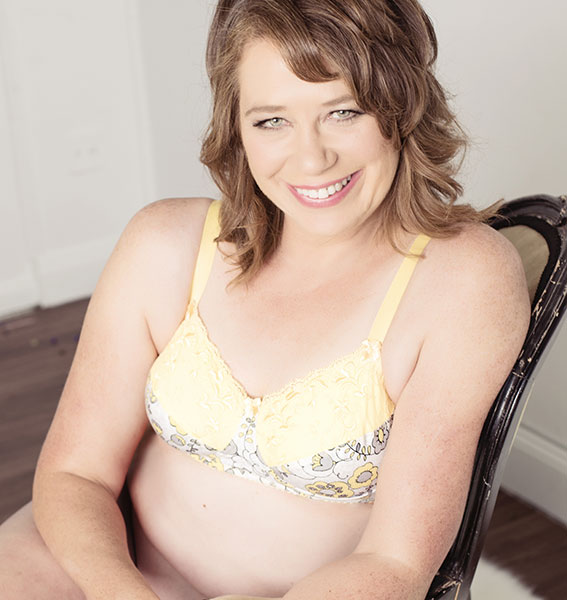 Over lunch Tina shared with me her story about being a #survivor, her desire to bring a new line to market for breast cancer patients who are in need of garments that hold prosthesis and look fashionable.  She explained how she went about her launch.
Additionally, in February, Tina was called upon to provide a bra with matching briefs in the celeb gift bags to be distributed at #OSCARS2016 recent gala event.  She was thrilled to receive such great exposure and was hopeful celebs would admire her new brand.
When I asked Tina about her vision for the brand, here's what she had to say. . .
"Red Fern strives to create beautiful & luxurious lingerie. We aim to help women who have experienced breast cancer reconnect with their femininity, and to simply feel sexy and confident."
A few styles I liked in particular that separate her brand from others, in my opinion, is the unique femininity of the design in a mastectomy prosthesis bras.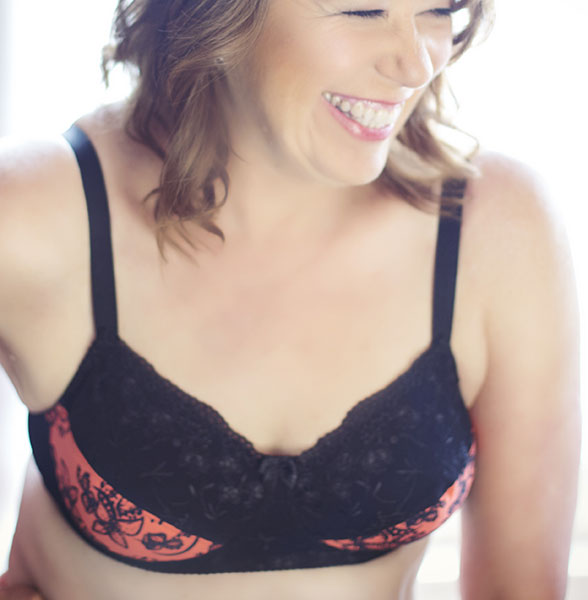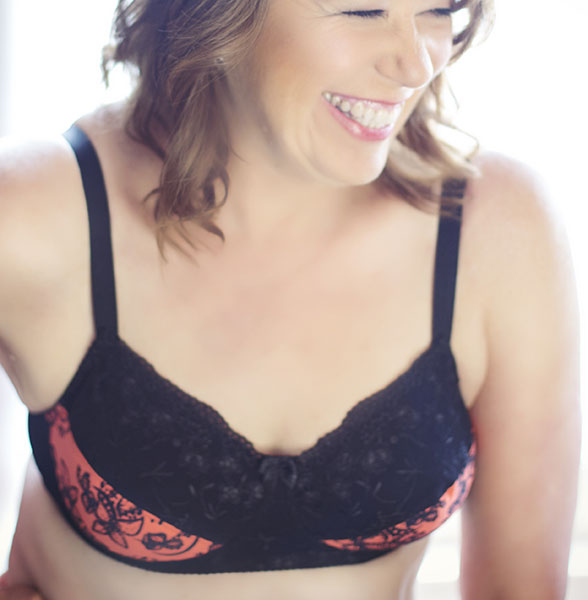 Tina is also a supporter of various non-profit organizations.  Here's how her charity works.  When a survivor places a bra order online thru her website, at checkout they will be asked to nominate a listed charity they'd like to support.  At the end of every financial year the breast cancer charity with the most nominations will receive a financial donation from Red Fern Lingerie.  It's a very creative way to give back to a worthy cause and know that someone cares.
Key closing comments Tina made sure to bring back home to her sister survivors, mastectomy mates. . .
"A brand created by a survivor for survivors. My marketing ads and any participation at trade show exhibitions are modeled only by breast cancer survivors.  They don't have to be a size 0 or 2 model or wear a 36B band size.  My goal is to show that any size survivor can be sexy after surgery, unilateral or bilateral mastectomy.  That's what makes me happy."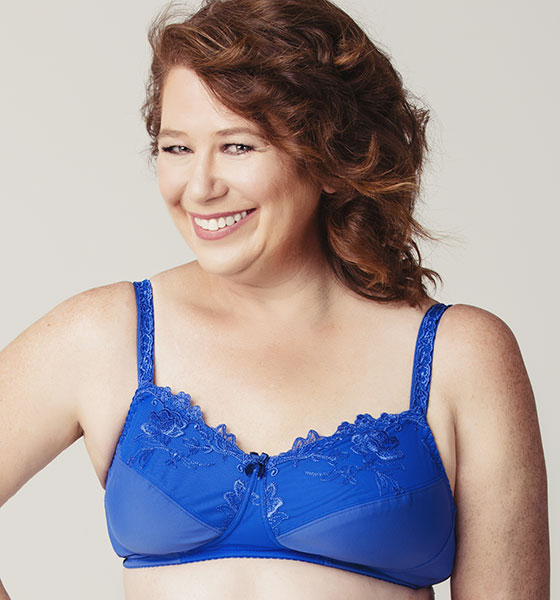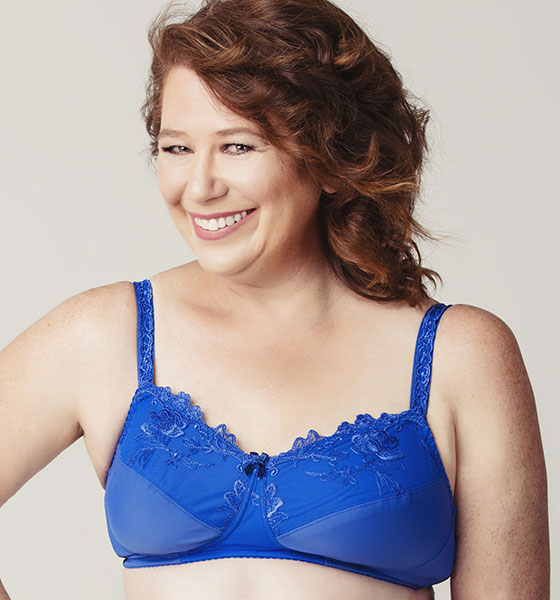 So you don't have to be unhappy or uncomfortable anymore when there are new designs on the marketplace that offer alluring color, style, lace and fashion in mastectomy brands.  It's all about feeling confident and looking good and leading as normal a life after breast cancer – why not!
Learn more about Red Fern Lingerie and shop their brand here.