Sleep & Play in Cotton Silk Jammy Beans Tunic!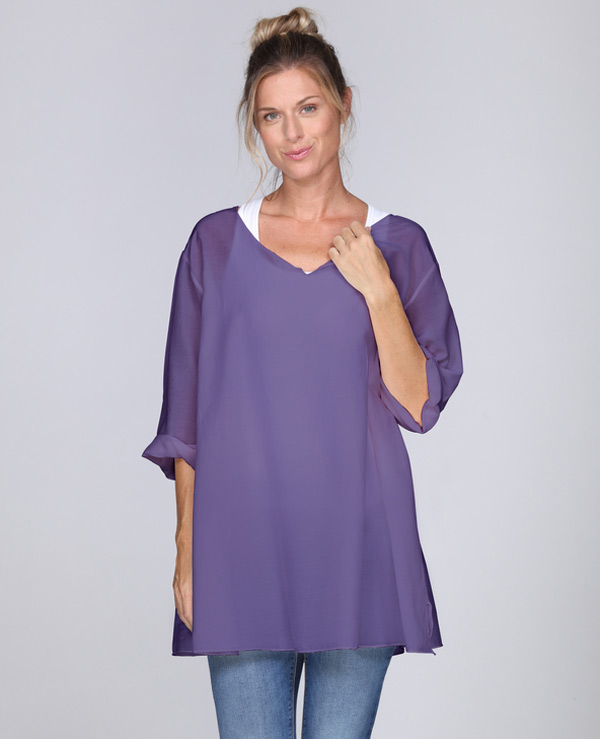 Silk mixed with cotton makes the softest fabric imaginable! Jammy Beans has done just that and the results are fabulous! Sleeping in them means cool comfort all night long. Wearing them as a tunic over leggings or jeans and you'll feel and look so chic as they drape so nicely and cam be tucked in or out, knotted in the front or back.
These silk & cotton hand-dyed tunics are pre-shrunk and are so easy to maintain – you can machine wash and dry them. Available in 11 luxuriously trendy colors, Jammy Beans Cotton Silk Tunics are a wardrobe essential you'll want to wear all the time… including to bed!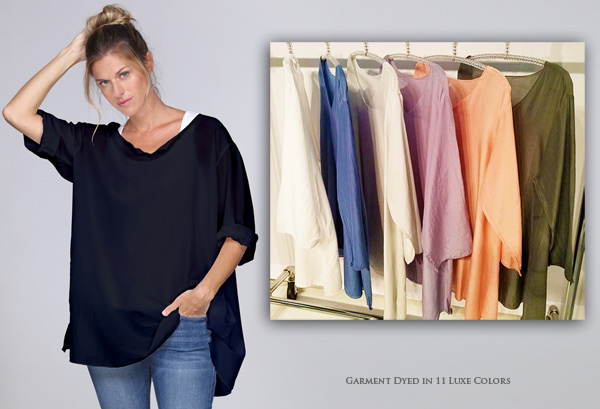 Check out Jammy Beans sister brand Bra:30!