Striking, Stunning & Sultry Defines Maison Lejaby's S/S 2019 Swimwear Collections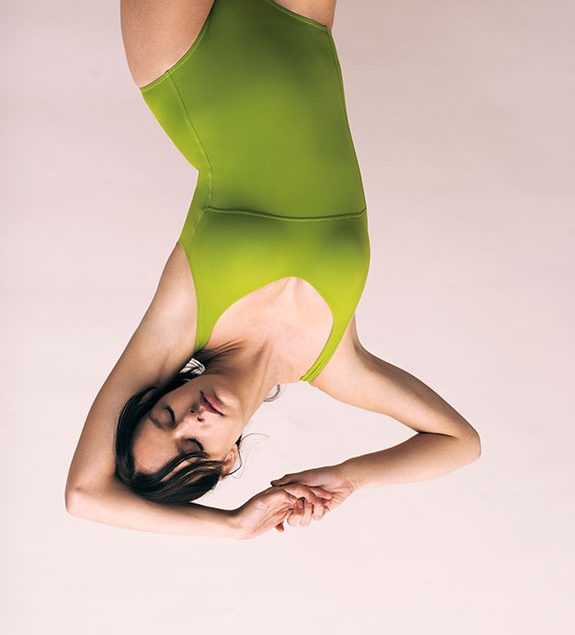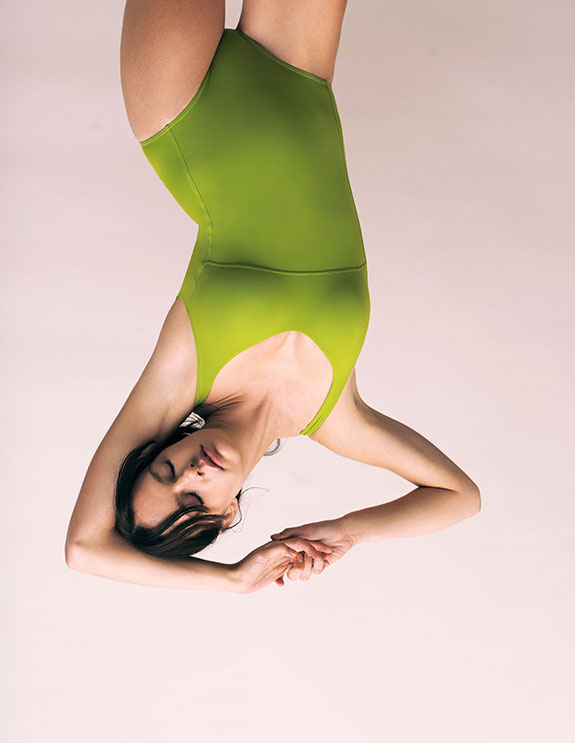 The 2019 Maison Lejaby Swimwear Collection is a perfect statement of the brand's mission: clean, modern shapes that reflect an unapologetic bow to femininity and individuality. The bold colors and architectural designs melded with Lejaby's heritage French attitude are a fresh approach to bathing suits meant for a contemporary woman. They don't break the rules, but they certainly bend them to their ideal.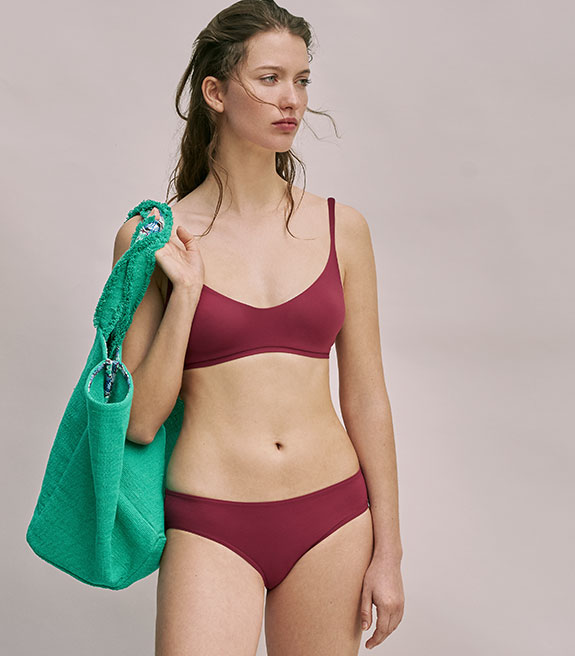 The SCULPT collection (pictured above) is one of many  dynamic swim collections constructed with the Lejaby engineering expertise. Comprised of a wide assortment of styles, up to 9 shapes per group, ranging in sizes B-G cups and XS- XL bottoms these  pieces are spot on fashion statements. They are constructed in the finest swim fabrics and trims and aptly  function in the sun, water and sand.
MADRAS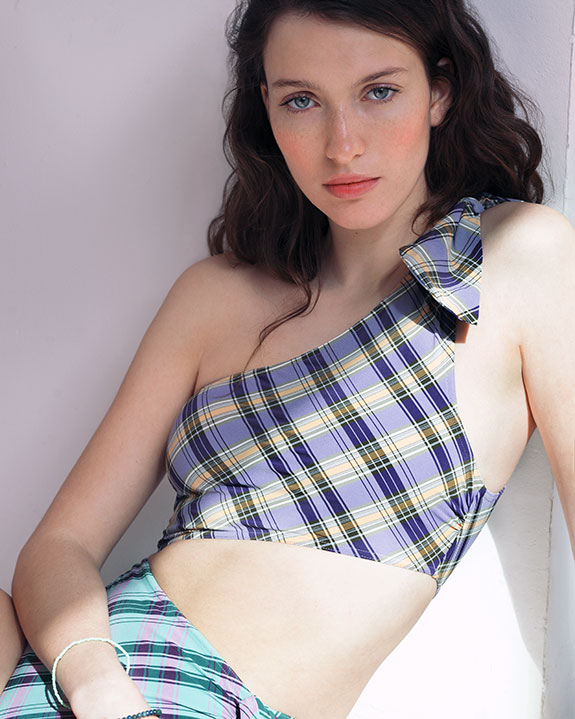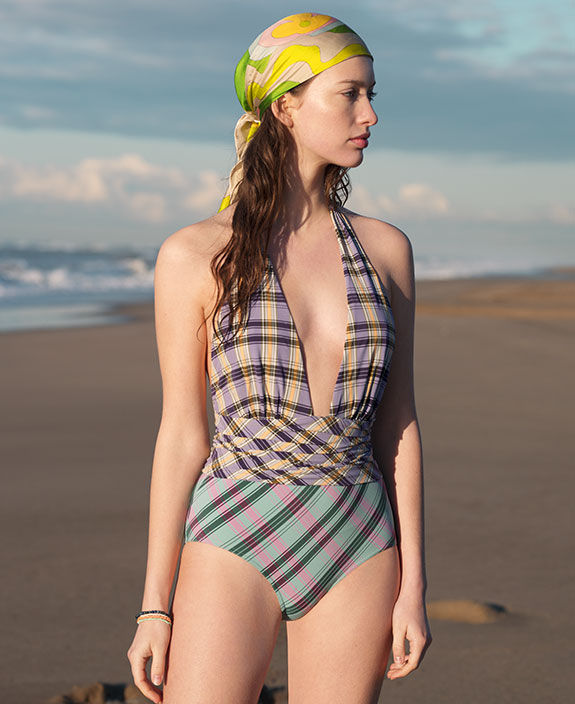 CLOUS UNIS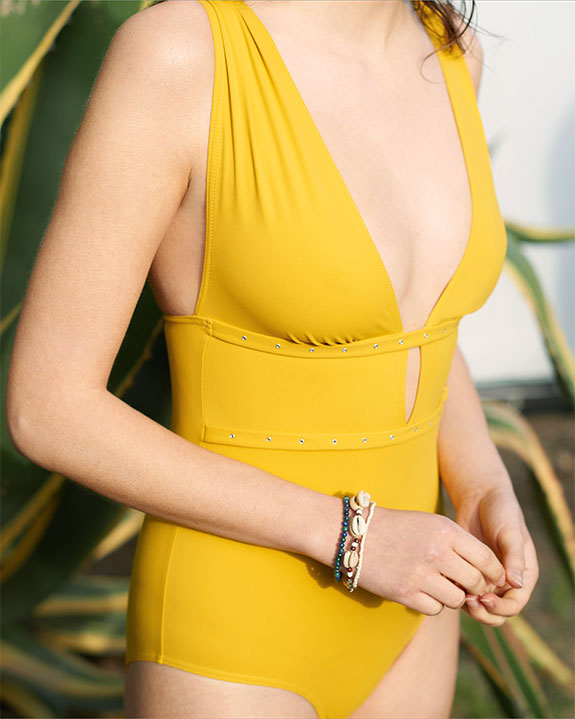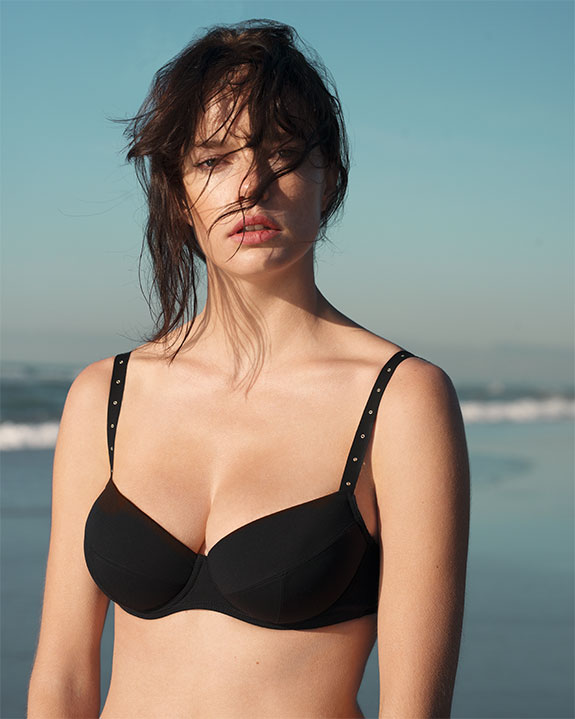 ZIG ZAG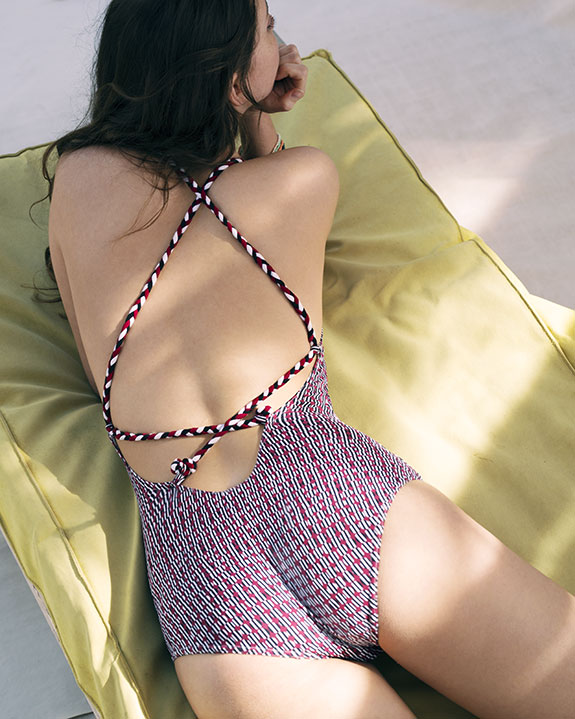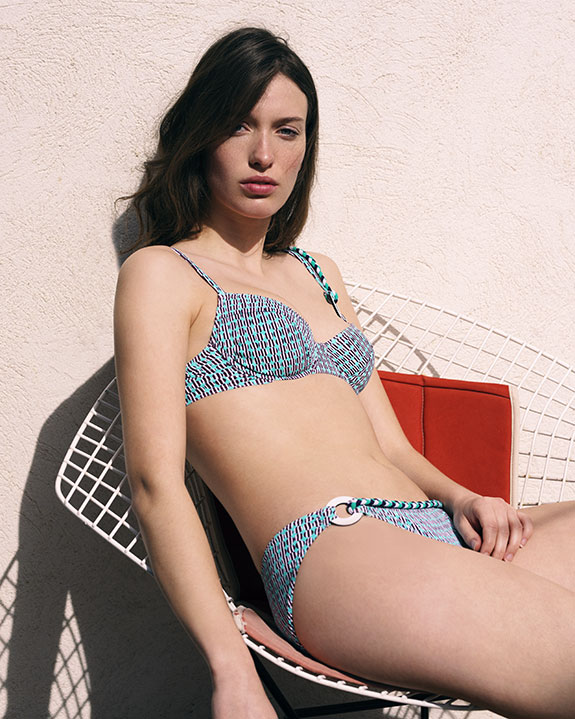 AQUATIQUE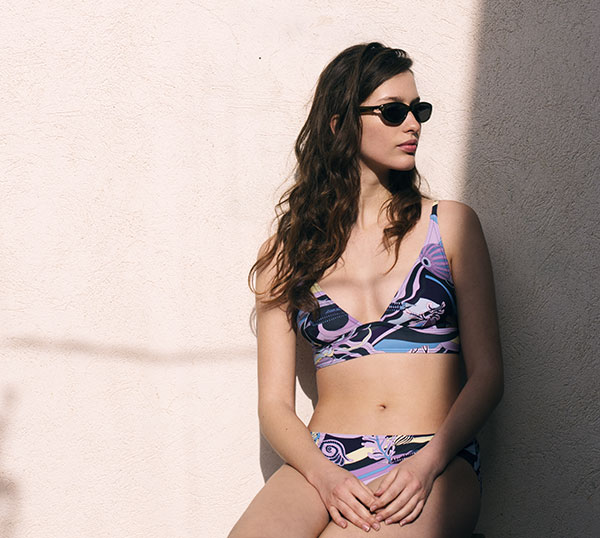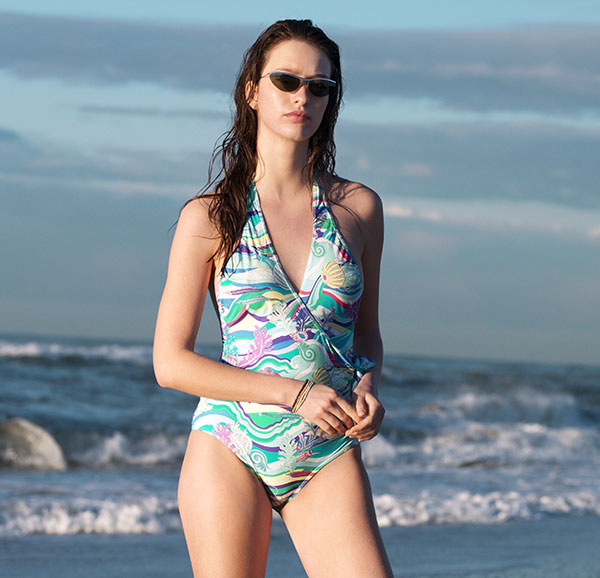 TROPICAL UNI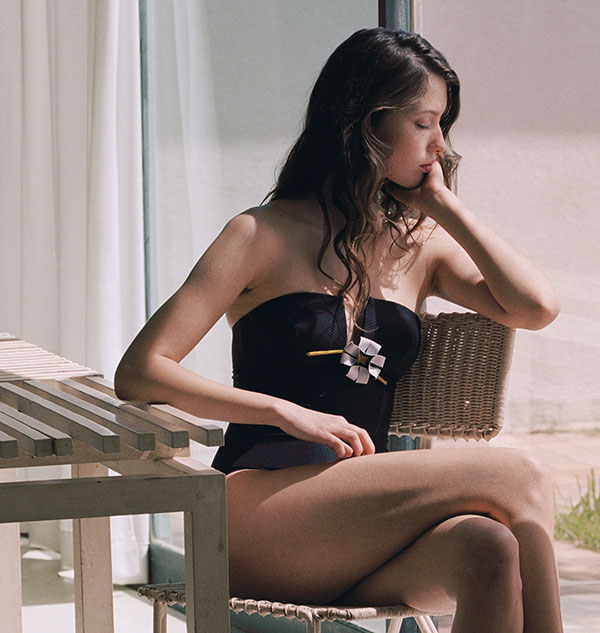 TROPICAL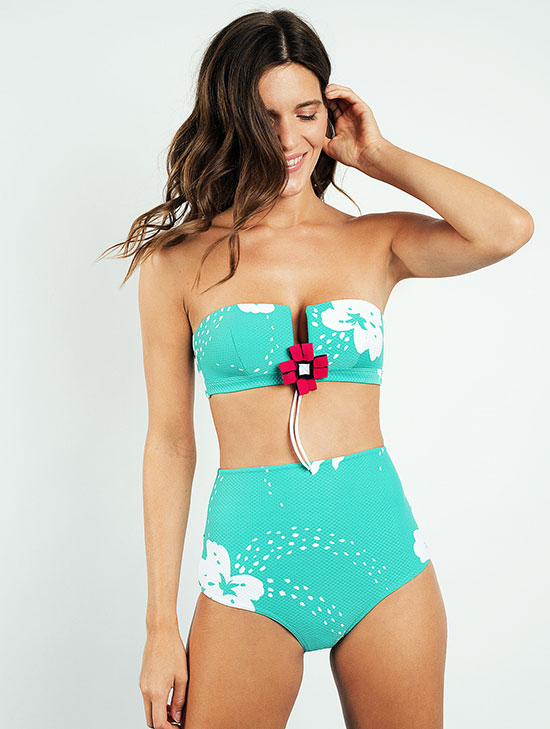 DRAPE