Janira Secrets Silueta Shapewear ~ From Medium to Extreme Slimming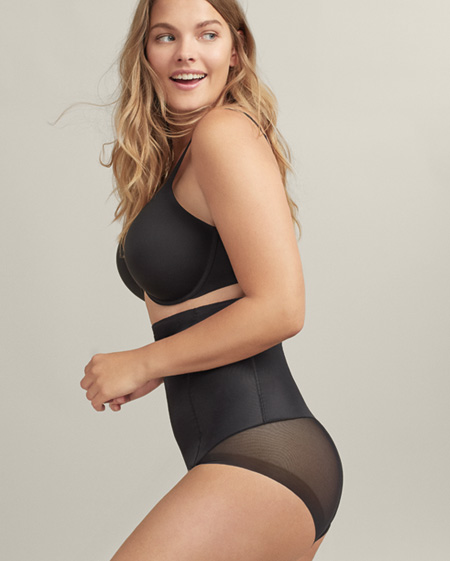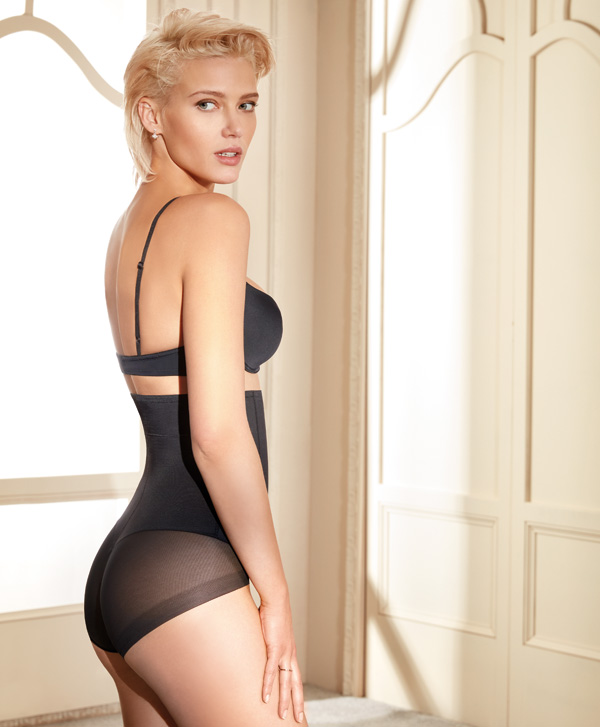 Show off your favorite figure-hugging fashions and look like you've dropped a dress size or more! Shapewear featuring optimal compression with maximum comfort and invisibility is the definition of the Janira Secrets Silueta collection. It's aptly named 'Secrets' because the ergonomic cut along with flat lace and band are virtually invisible and won't show through clothing.

The ultimate in shaping garments – Janira Secrets incorporates the advantages of the authentic 'thong effect'. Invisible at the back with no visible panty lines thanks to its imperceptible fabric trim-free finish. You can't feel it and others can't see it!
For medium slimming effect Silueta Secrets gives you a 'perfect figure'. This is the ideal shapewear for everyday wear and will reduce your waist by one size! For a stronger hold, Janira's Silueta Forte Secrets offers double the compression. For extreme shaping, the Silueta Forte Plus Secrets is the answer featuring state-of-the-art fabric which guarantees optimal compression and comfort. This plus-size undergarment reduces at least one dress size thanks to double compression with double "forte" fabric at the waist and abdomen. Plus, it is even more comfortable because it comes with a specially designed closure in the crotch.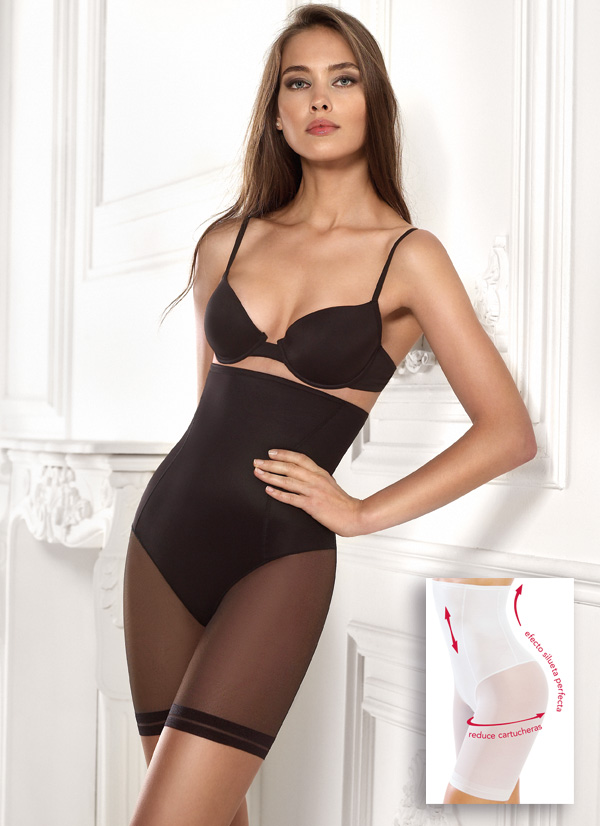 For thigh and hip slimming as well as strong tummy compression, then the Culotte Silueta Secrets is the perfect choice. Thanks to its fabric design, this shaping garment enhances your bottom without pressure or visible lines under clothing. Available in black, mother of pearl and nude.
Silueta will be your secret to looking elegant svelte in even the most tight-fitting clothes.  Contact the Janira North American distributor for details/ordering: Stivell