Audacious Femininity ~ Aubade + Viktor & Rolf
By ELLEN LEWIS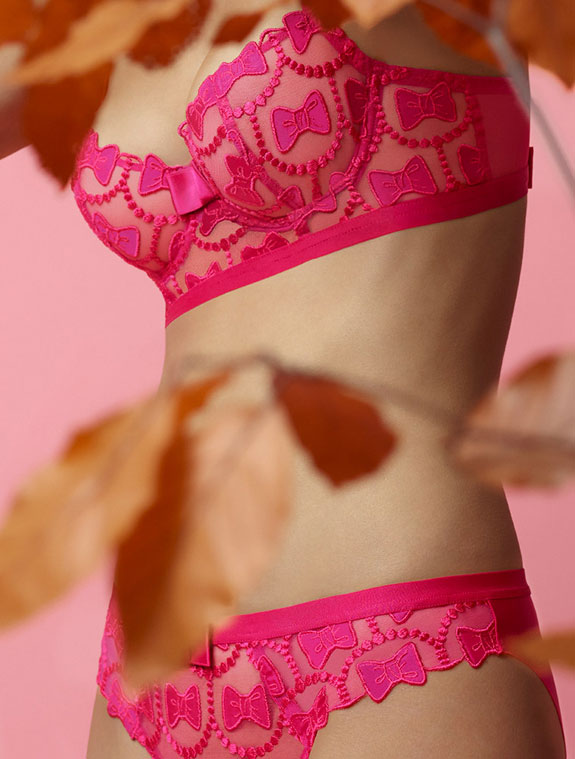 Years ago when I first became acquainted with French Lingerie, I was most impressed by the unique design artistry of each brand. In an instant, design details clarify the brand's ethos providing a distinct fashion and fit profile. Aubade Lingerie is, in my opinion, the quintessential embodiment of elegant bravado: simultaneously seductive, playful, romantic and always on trend.
It's no surprise then, that the "Bow" capsule collaboration between haute couture designers Viktor & Rolf and Aubade is such a dynamic and sensual statement. I was immediately drawn to it when I first visited the Aubade booth at the Salon International de la Lingerie in Paris. I was not alone. The group drew major press releases but, I wanted to make its case now, as it will deliver  any day at retail. This is an audacious declaration of the brand's femininity and the creator's bold vision. A range of 5 bras and 4 panties capitalize on the iconic Viktor & Rolf bow motif but it is the show stopping peek-a-boo t-top that had my attention. Outspoken, edgy and absolutely chic, it speaks Aubade all the way.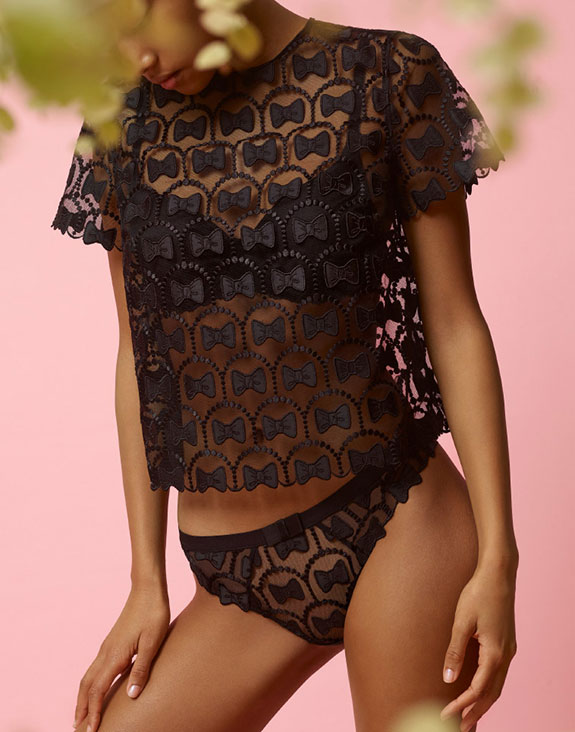 Despite the wholesale press earlier this year on this launch, I find it particularly pertinent to address its retail debut now as it begins to deliver in the USA. We are always touting the necessity of changing up the merchandising acuity in specialty stores in order to up the game. Here, in NYC, Sugar Cookies boutique, will debut the Aubade + Viktor & Rolf collaboration in their new Aubade shop within a shop concept. Zeroing in on a lingerie brand, much like the Pop Up partner initiative I mentioned in previous stories, is a smart way to own a niche consumer. Because social media reaches beyond the store's physical parameters, the neighborhood expands.  Aubade, Sugar Cookies and Viktor & Rolf all benefit.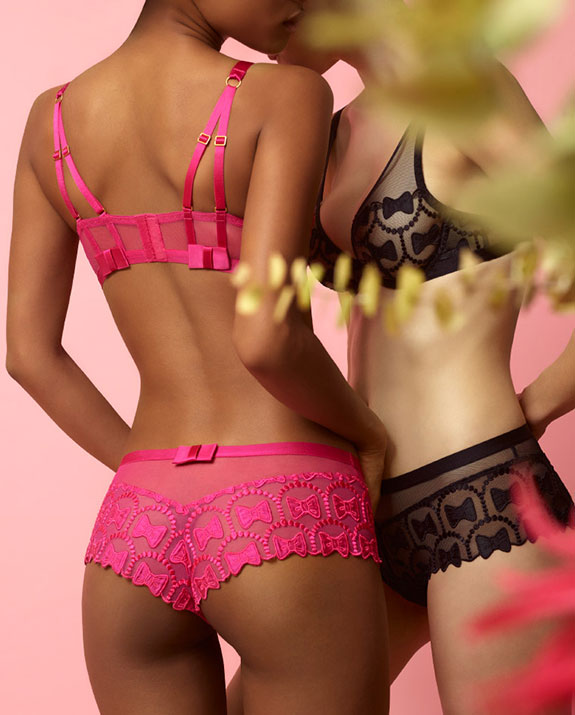 "It Takes Two Flints To Make A Fire" Louisa May Alcott