Summer Sheer Intimates for Curvy Girls
By HOLLY JACKSON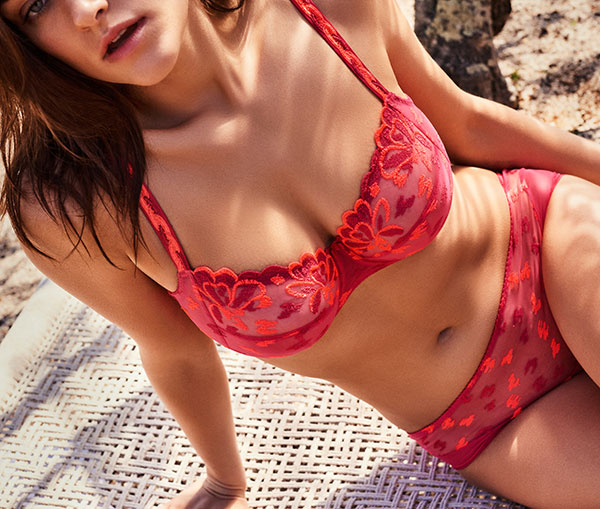 Summer is in full swing here in New Orleans which means the "feels like" temperature is about 109 on a daily basis. Everyone is pulling out their lightest clothing and spending as much time in the air conditioning as possible. Even my dog spends all his time napping on the air conditioning vents! The weather has me dreaming about sheer bras and light as air lingerie to go with my summer wardrobe.
Sheer bras used to be something that were only available in smaller cup sizes but are now available to a wide range of body types! I love the idea of stocking up on some new options to beat the summer heat and get that elegant Parisian look.
Aubade has recently released a supremely elegant sheer bra that functions as the perfect summer basic. The Nudessence Comfort  Half Cup Bra is available up to a G cup and channels European sophistication.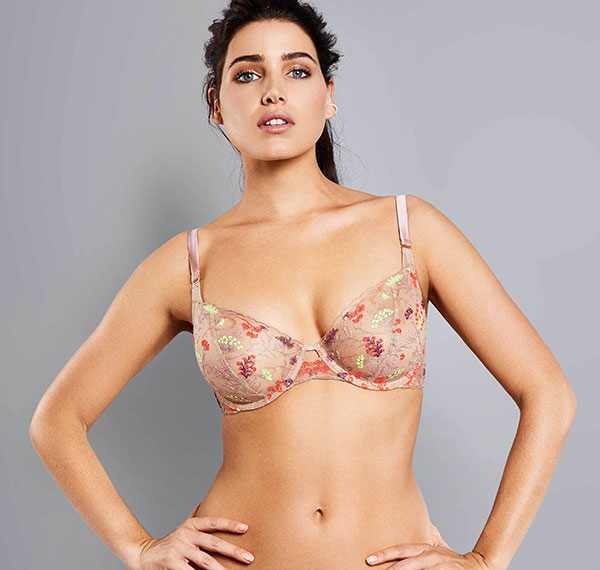 Adina Reay has essentially perfected the full bust sheer bra in recent years and her embroidered Veronica Bra is a neon dream. Other brands and tastemakers such as Journelle have promoted Adina Reay as well, so I suspect that this luxury brand has a bright future ahead.
Prima Donna (above) offers a great selection of high quality sheer lingerie options, but my two favorite are the Waterlily Passion Full Cup Bra and their Summer bra line. Both are available in a wide cup size range and feature stunning embroidered details that make these bras worthy of showing off.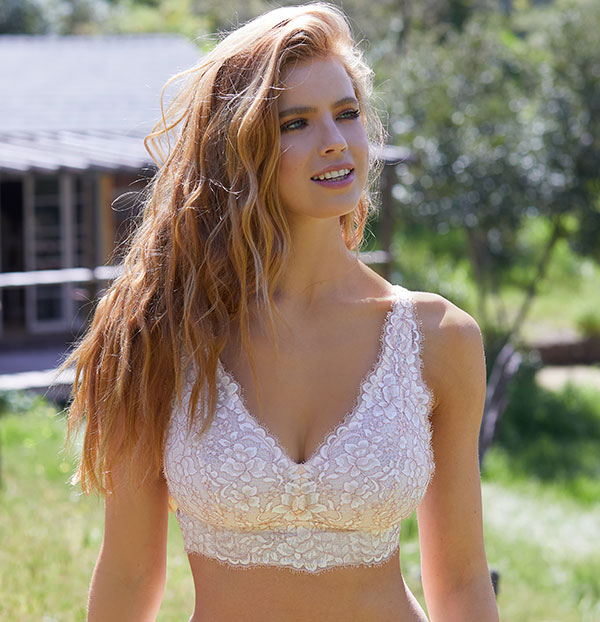 I've written about the Cosabella Curvy bralettes here before but their Pret-A-Porter bra is a sheer summer classic. These bralettes are great for women with large cup sizes and small ribcages and actually fit.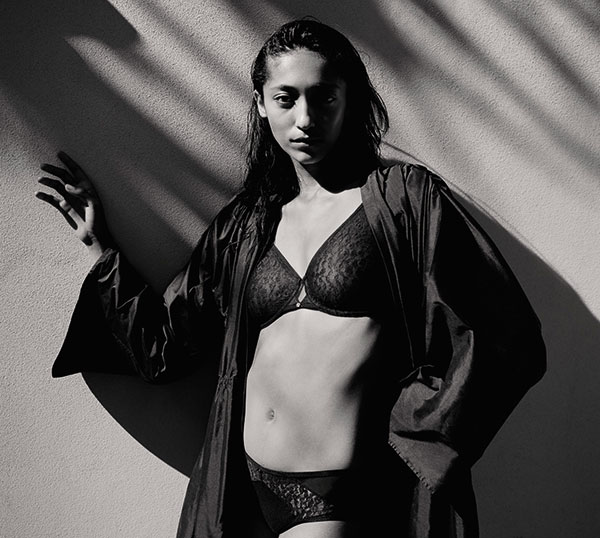 The Spirit Lace Moulded Bra by Chantelle comes in an amazingly saturated pumpkin orange color and has a chic sheer look to it. I love the sheer panel in the gore as well as Chantelle's typical elegance and high quality materials.
I'd love to see more stores and customers think less about t-shirt bras and more about lightweight European style bras for summer, especially in curvy sizes that traditionally have had fewer options! The perfect summer sheer bra can be a freeing and fashionable experience for everyone.