'Tis The Season ~ Elomi Roxanne & Eugenie Sparkle for Holiday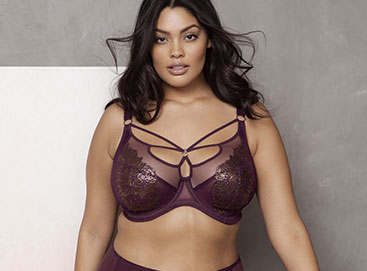 By HOLLY JACKSON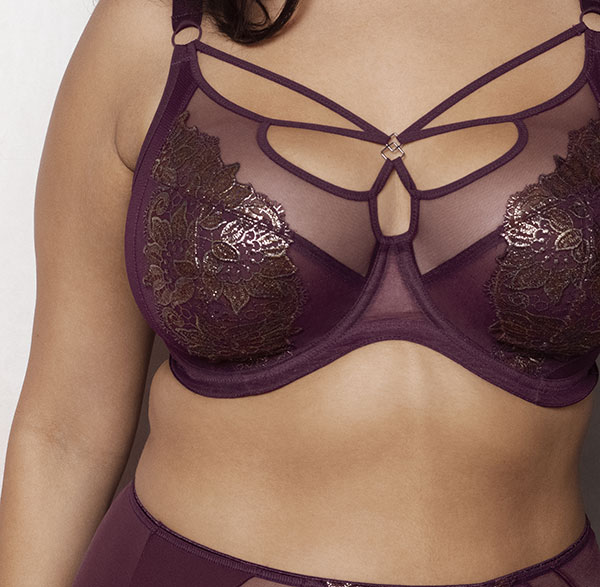 I am one of those annoying people who wishes that Christmas would start in September. I'm the nut who decorates her tree on the day after Thanksgiving without fail and keeps it up all the way until New Year's Day. I start playing Christmas carols on the piano in November. There's something special about the sparkle and brightness that comes with the winter holidays that makes it feel new again to me every year.
I'm convinced that the Elomi designers must feel the same way since they've released two perfectly festive bras just in time for the holiday season!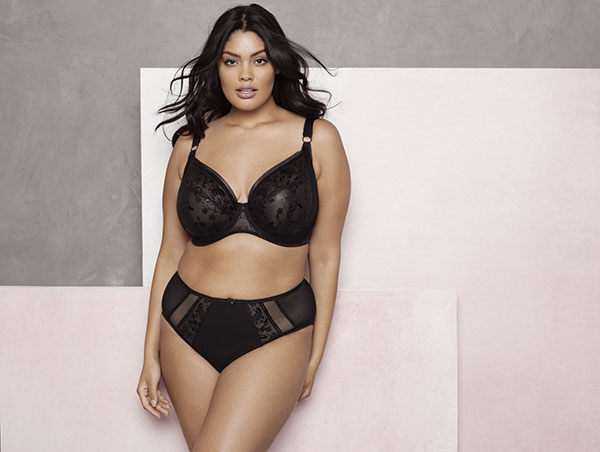 The Roxanne is a sheer black tulle bra with a truly unique set of embroidered details. The embroidery is so shiny, that when seen with the naked eye, it mimics wet look leather rather than thread! The bra itself is based on Elomi's popular plunge bra base that has a huge following and provides all the usual benefits: great lift, great support, and a total confidence boost. It's a classic black lingerie set that is all dressed up for the holidays and fits a huge range of curvy customers:  UK 32 GG – JJ, 34 G – JJ, 36 to 40 DD – JJ, 42 DD – HH, 44 DD – G, and 46 DD. I've worn it several times now under everything from a flannel shirt to a sheath dress and felt like a million bucks each time.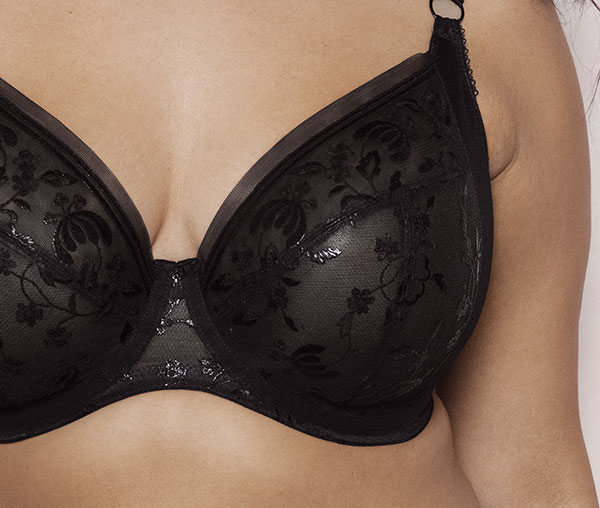 Elomi's Eugenie is the latest iteration of the popular Sachi frame and comes in one color – Gilded Berry. This bra is another one that is simply stunning in person! The deep burgundy base color plays so well against the pewter shade of the embroidery which gives the whole set a metallic look. The Sachi is such a great bra for layering under deeper necklines since the butterfly style strappy details on it are so delicate. This is the perfect multi-purpose bra for the holiday season whether you want to show it off or not! The size range is the same as the Roxanne.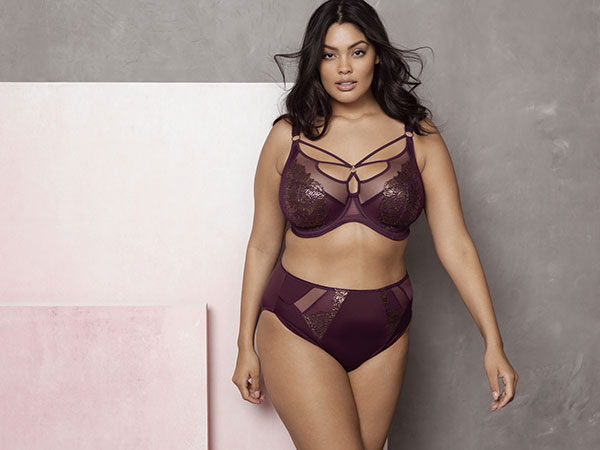 I'm so pleased to have these two bras to help me get into the holiday spirit early this year. Maybe they'll even inspire me to finish making some ornaments for my Christmas tree! Elomi continues to dominate the plus-size and full-figured part of the market due to designs just like these. They're comfortable enough to wear as a t-shirt bra but also make the perfect special occasion bra. Even better, the inclusive size range means that no one will be left out of wearing them this holiday season.