High Quality & Under the Radar ~The Ava Lace Bra by Fit Fully Yours Lingerie
By HOLLY JACKSON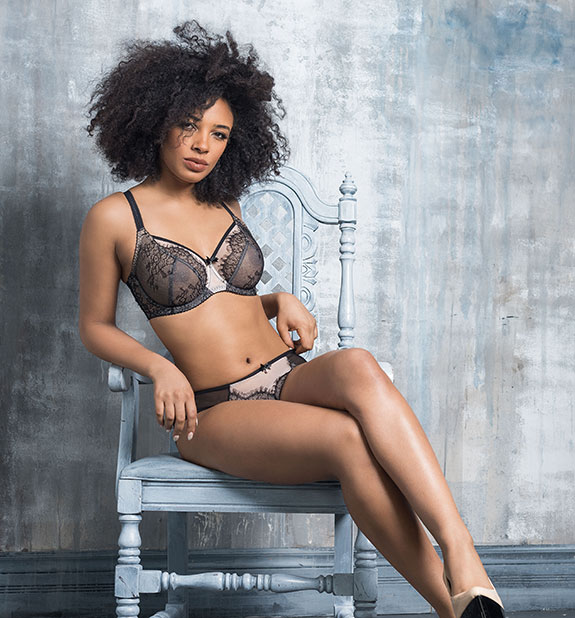 I love covering great brands that customers don't seem to know about! While stores are quietly selling a ton of Fit Fully Yours bras (which I've talked about in a previous article) I still don't hear about them much when customer discuss great curve friendly bra brands. Their bras are on par with the quality of the well-respected UK brands and are truly built to last.
The Ava Lace Bra is their latest offering, following the success of their Serena And Nicole lace styles. While this bra comes in an extremely wide variety of sizes from C through K cups and 30 to 44 band sizes, it has several features that make it especially wonderful for curvier women.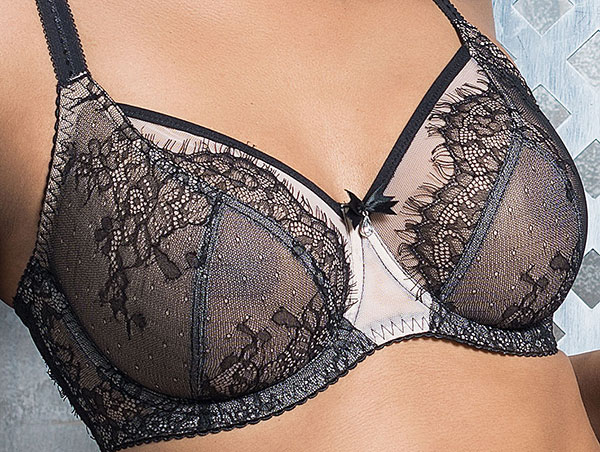 The Ava Lace Bra is made from a three-part cup that really lifts and shapes. This is one of my personal favorite features of Fit Fully Yours bras: I find that their bras provide lift on par with some Polish bra companies! The section of the range that is G cup and above has an extra inner sling support built in as well, which helps with shaping and overall support.
This bra has a pleasingly classic look to it, with an elegant lace overlay in colors that are easy to match with other pieces. I love that it is a full coverage bra that is also low enough to disappear under most shirts, even ones with a v-neck. I'd love to see this come out in colors the way the Serena and the Nicole have – I think it would be lovely in fashion colors!
I reviewed the Veronica Lace bra from this brand ages ago and it's actually now one of my most worn bras! Not only is it still going but it's still supportive and fits well on the middle hooks. It's hard to think of any of my other bras that pass that test, so I'm impressed by the quality of this line as well as the fit and feel.