Wacoal Introduces Wire Free Nursing Bra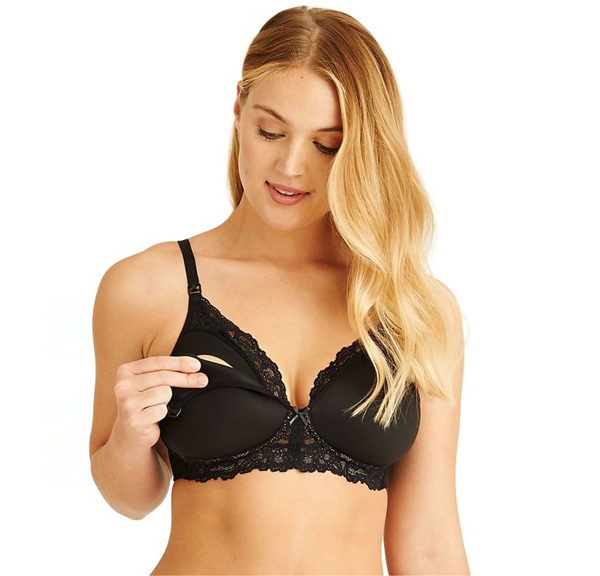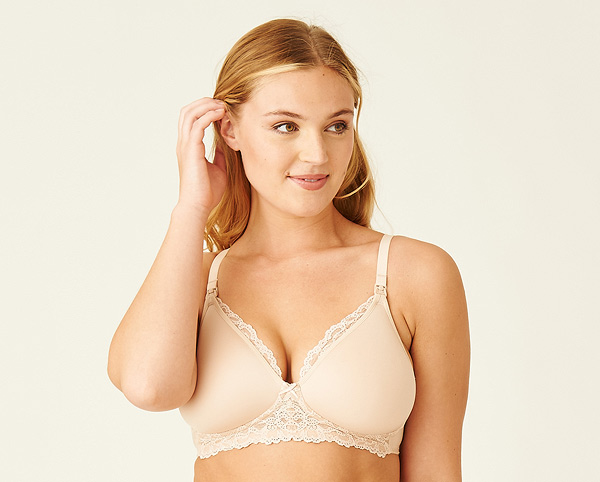 Prepare for your new arrival with Wacoal's new Wire Free Nursing Bra. New and expecting moms have their hands full, so we've designed a wire-free nursing bra that's comfy and easy to use.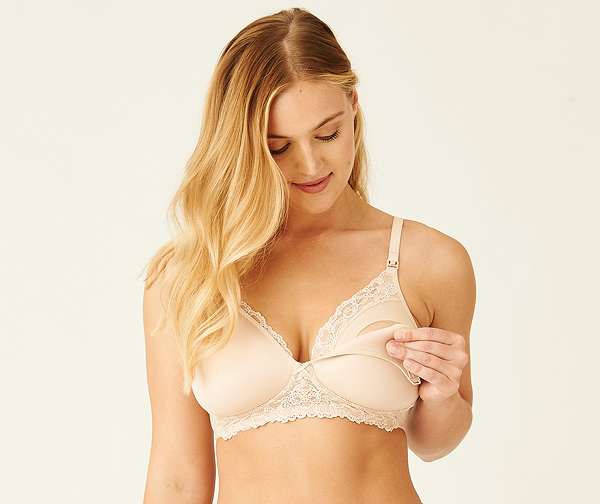 This bra makes dressing and nursing effortless. The smooth contour cups are made with breathable fabric-lined cups, there is no nipple show-through, so the finished look-even under a fitted white t-shirt is always polished, and the material against the body is soft and comfortable. The drop-down cups with smart detail include cups that can be unclipped with one hand to nurse, and when finished, an audible "click" indicates cups have been securely closed, no need to worry about a wardrobe malfunction.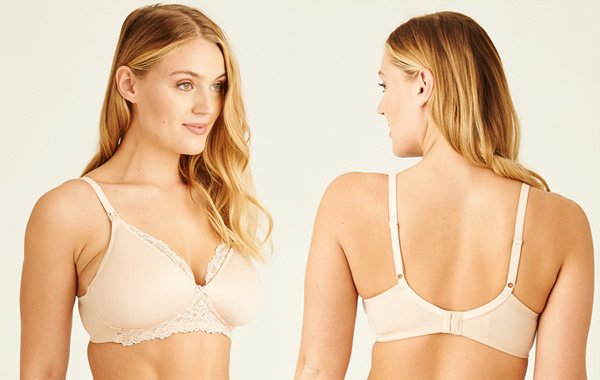 This nursing bra is constructed with adjustable 5 hook and eye closure, allowing an expectant mother to purchase this bra before the baby arrives, she will be able to wear it immediately and continue to wear it for as long as she nurses, customizing the band size as her body changes.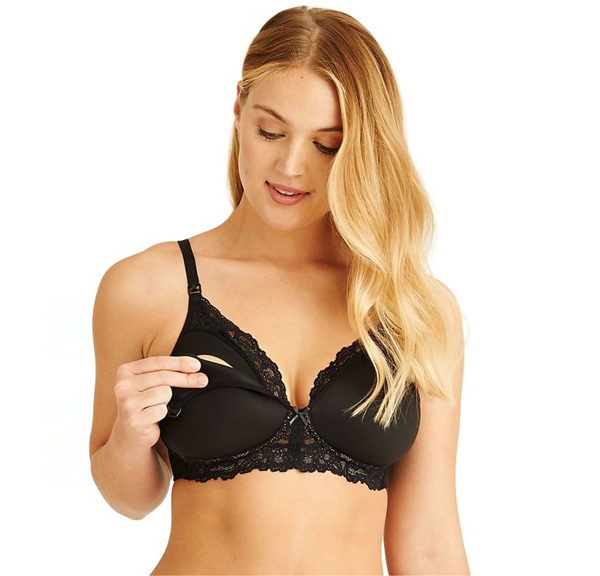 This is a ladylike, stylish bra, that happens to be a nursing bra. The lace accents offer modesty in the most gorgeous way. This is a wardrobe staple that you will wash, wear and repeat over and over again. This nursing bra will stand the test of time because Wacoal signature quality wouldn't make it any other way. Available in band sizes 32 to 38, and cup sizes C to G.