SugarCandy: G to K Cup Wireless Bralettes For Happy Boobs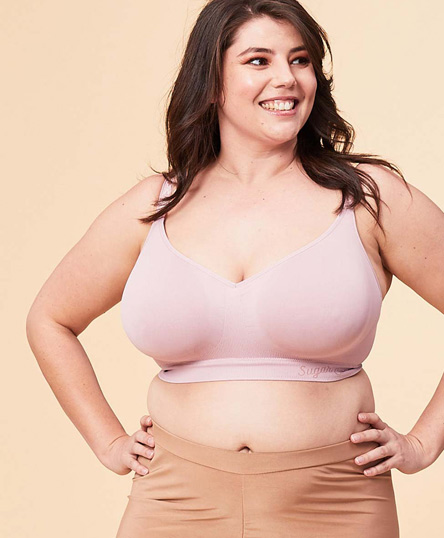 By HOLLY JACKSON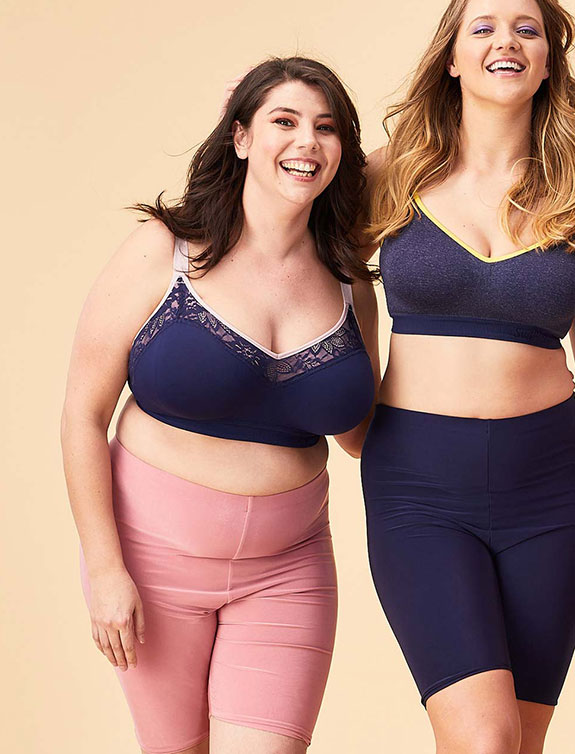 I discovered Sugar Candy bralettes about a year ago due to a chronic health issue. I had developed an intolerance for underwired bras. I can still wear them and I do frequently, but I went from someone who could basically sleep in one to someone who has about a 6 hour tolerance for one under the best circumstances. While my health issue is minor and treatable, my adjusted circumstances gave me a small amount of understanding of people who just can't deal with wires for various reasons. The wireless bra market provides a real service to it's customers, whether it's based on comfort or because of a disability.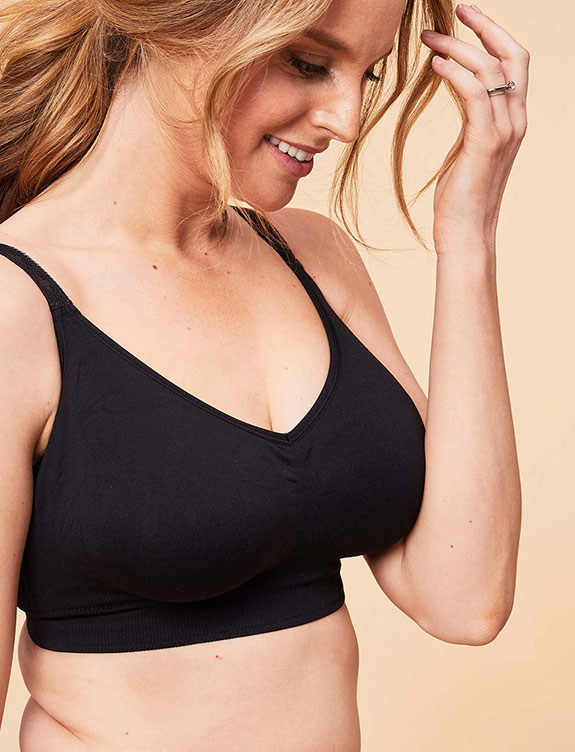 The bralette market is getting much better in G through K cup sizes but it's still more limited than if you wear a C cup. SugarCandy was one of the first brands to advertise to that size range exclusively and they still lead in terms of comfort and technology. Their experience with fabric tech for Sugar Candy Nursing Bras through Cake Lingerie made the transition a fairly natural fit.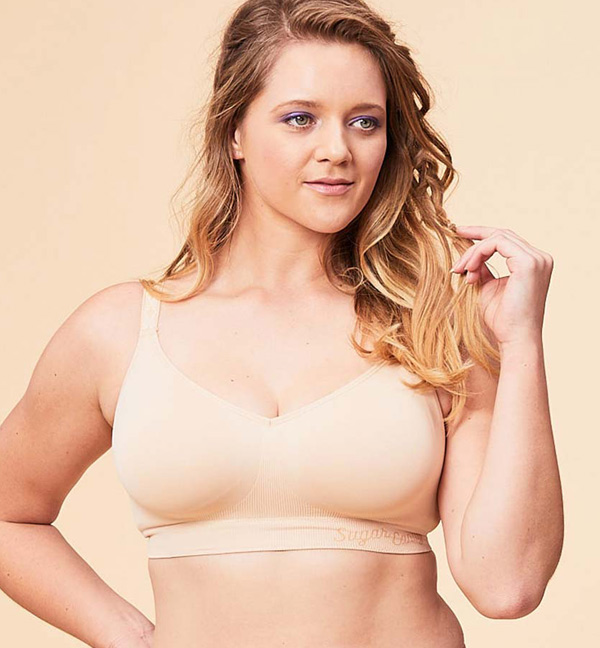 The SugarCandy line started with basics but has expanded into the fashionable Lux and Crush lines along the way. The lace based Lux Busty Bralette is my favorite in terms of looks with the chic and sporty Crush coming in second. All of these bras are based on their wildly successful Basic Bralette silhouette.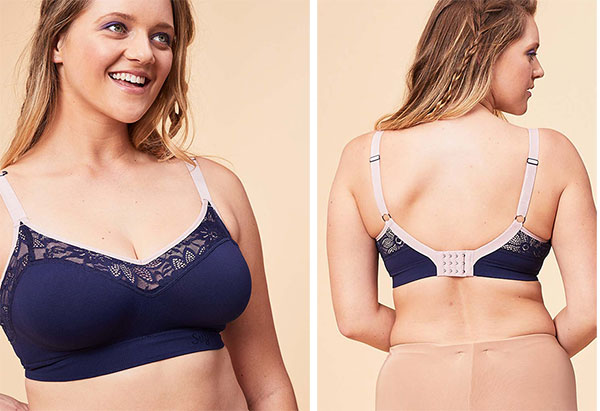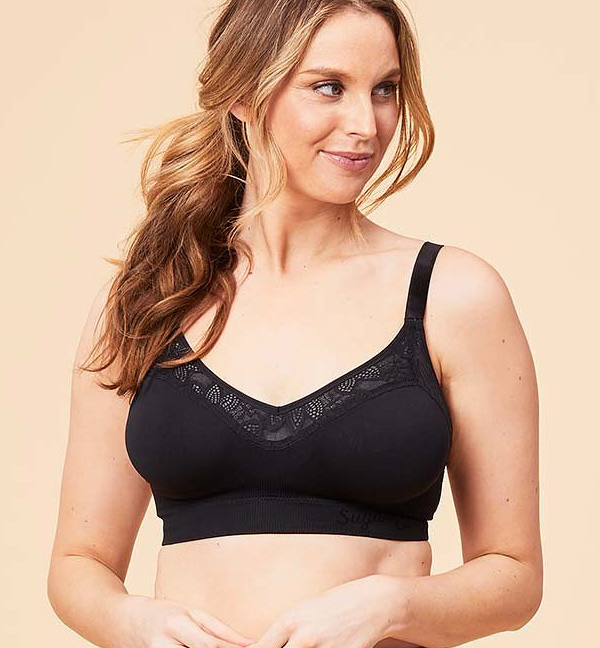 All SugarCandy bras use a knitted fabric for support and a series of slings that create real support. The design creates lift but also ensures that you don't get that east west look that isn't great under a t-shirt or sweater. These are bras that are designed to be worn at home but also to be worn out by customers who either can't or don't want to wear a more traditional underwired bra.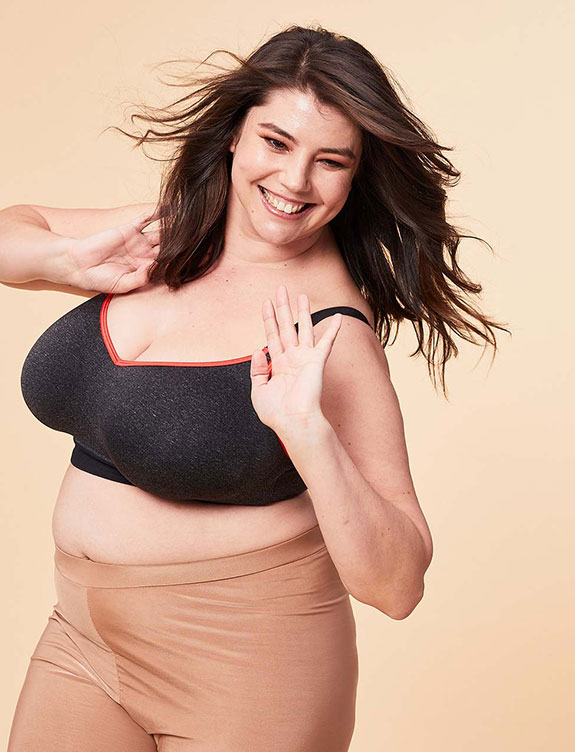 SugarCandy Crush Bralette (in charcoal or demim) is so comfy!
On top of making a great product, SugarCandy is also thinking about the planet. We don't talk enough about sustainability in the industry, but SugarCandy is thinking about it. They minimize fabric waste and dye their yarn to the Oeko-Tex Standard 100. This ensures that none of their materials do ecological harm.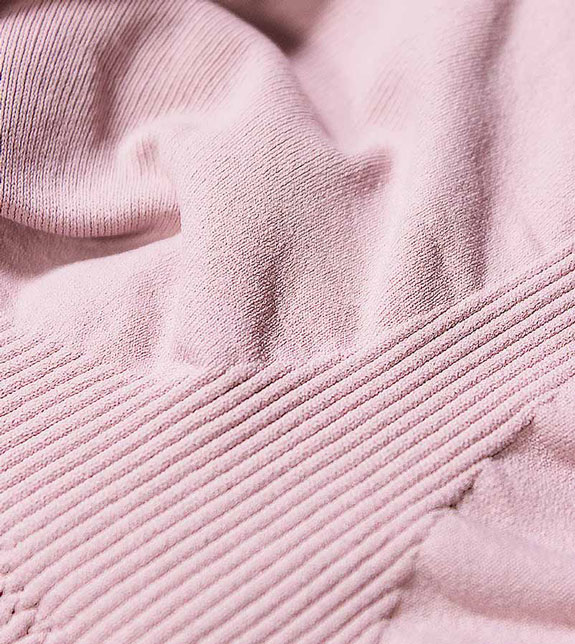 SugarCandy has recently released a whole new website with an expanded video section to help you figure out the right fit and to explain their bras better to new customers and stockists! I'm impressed with their commitment to change and to a market that is still upcoming. They even offer a 45 day try-on period and instant returns! I suspect we'll see a lot more products in this space over the next few years as a result of their efforts.