Janira Previews New Shapewear Collection ~ Perfect Curves SS20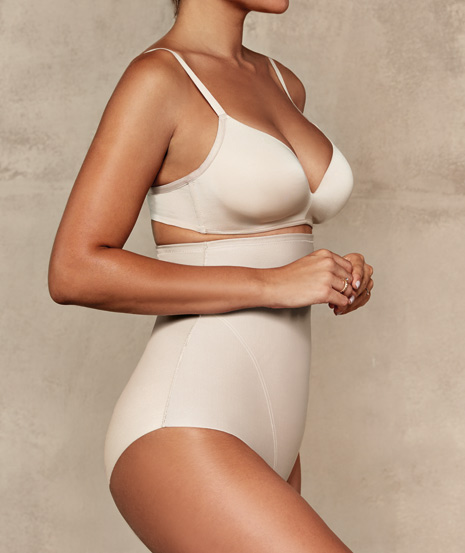 Who doesn't desire perfect curves? Janira, the premire Spanish brand understands what women want and are launching their newest shapewear collection – Perfect Curves this spring!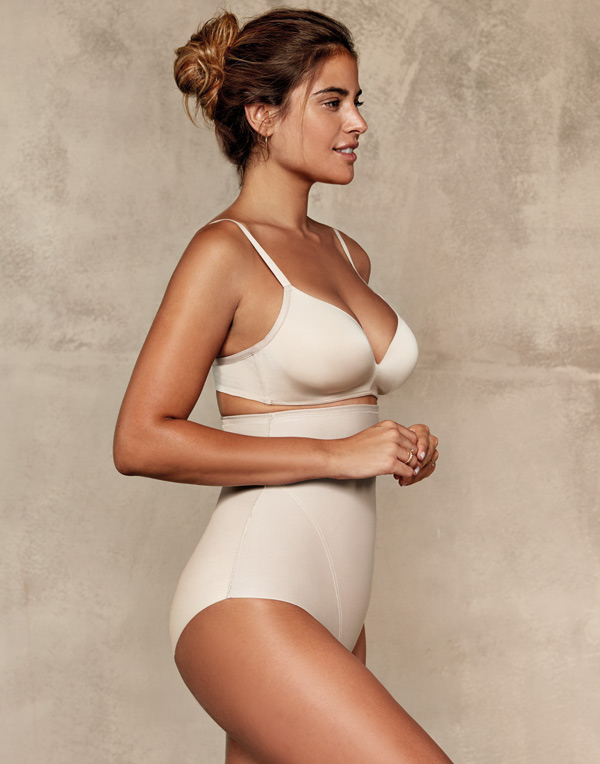 The Janira Perfect Curves SS20 collection is destined to be a best seller due to the technical precision in the design and comfort of these slimming garments. Each piece is ergonomically cut, offering the highest level of reduction of more than one size… Plus, it's virtually invisible under clothing. Tummy and love handles will disappear and you'll never see any cellulite. Constructed of light fabric offering extra strong compression and adaptability for a perfect silhouette.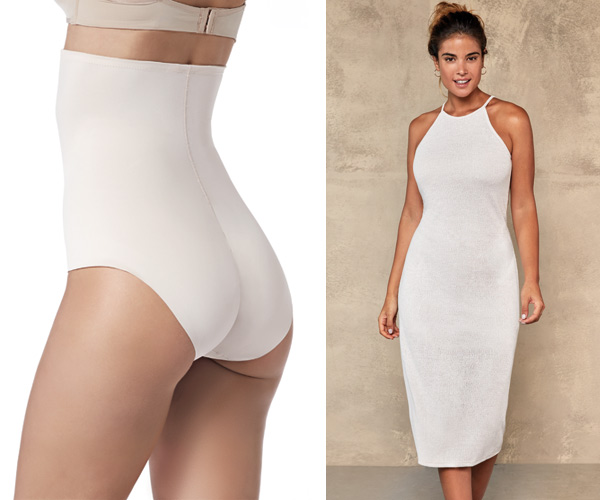 For the most complete shape, Janira's Perfect Curves Silueta Forte Plus is the one to consider. This new, high-waisted shaper is ergonomically cut and has extra strong Double fabric on the front for maximum reduction in abdominal area and tummy. A bit lighter medium compression on the rear, makes this the best all-over shapewear available. In sizes S-XL and choice of white, black and dune.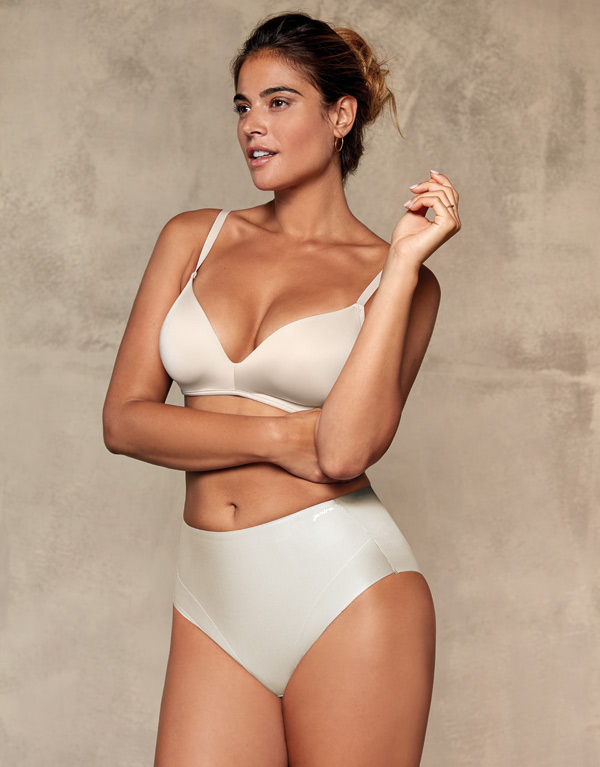 Perfect Curves Slip Form panty shaper sits at your waist with extra-firm shaping support for the tummy. Features all contour control in the abdomen and lumbar region. It's clean-cut, no elastic leg openings with an invisible band will make you look a good size smaller. No one will be able to tell, as it's so smooth under clothes! M-2XL.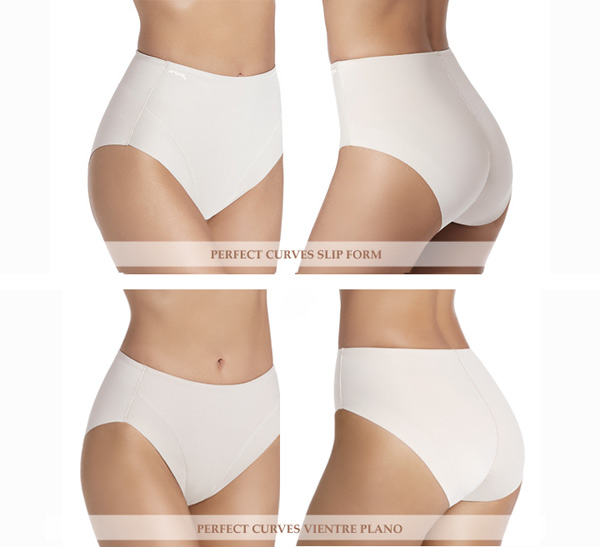 Janira's Perfect Curves Vientre Plano (Flat Tummy) is a slightly lower waist shaping panty for the flattest tummy you could ever want. S-XL, choice of white, black and dune.
Janira PERFECT CURVES Collection shipping in April, 2020
For wholesale information – contact Stivell Diffusion Inc.