Just Landed: Katherine Hamilton's Mariella – The Ultimate Luxury Gift Collection for Valentines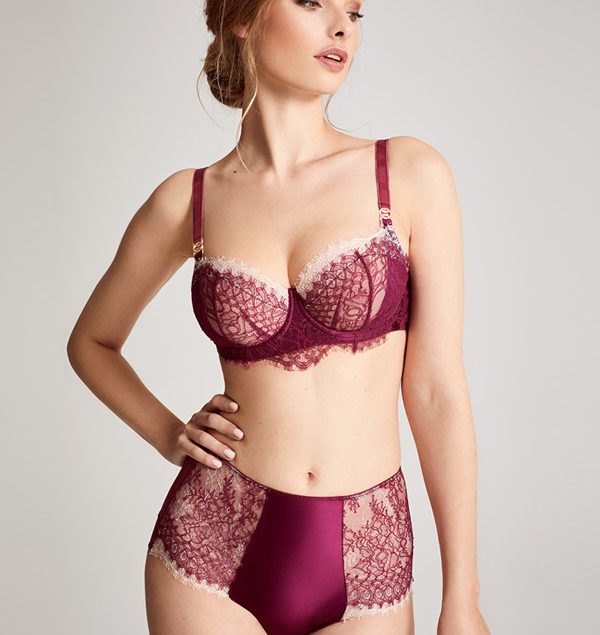 Just in time for Valentine's day, Katherine Hamilton's top of the range Mariella collection has now hit stores – and it is breathtaking.
First featured in a sneak preview on Lingerie Briefs in September, this stunning premium collection is now available to buy and offers the height of luxury and decadence, making it the perfect treat for Valentine's – or for no particular reason other than you deserve it!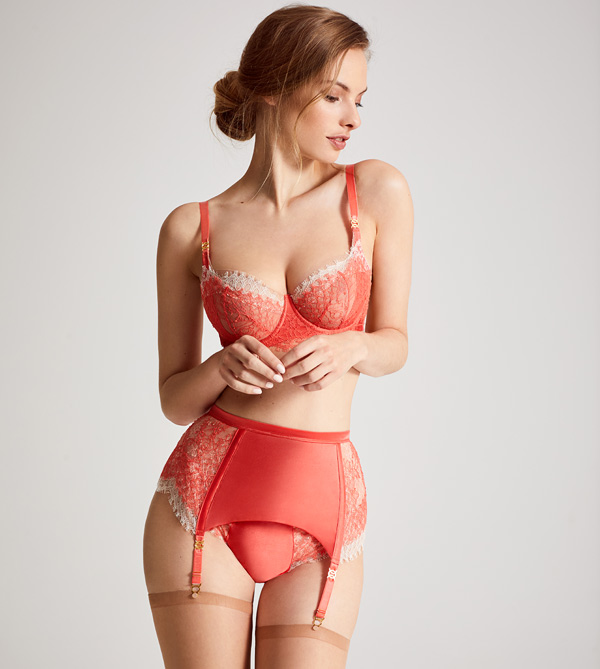 Mariella is an addition to the luxury range from Katherine Hamilton and adds yet another level of luxury. Created with superb fit in mind, it features a generous use of traditional leavers lace made in Calais combined with silk lined straps to offer sumptuous softness at the shoulder and a look that can be showcased under any clothing.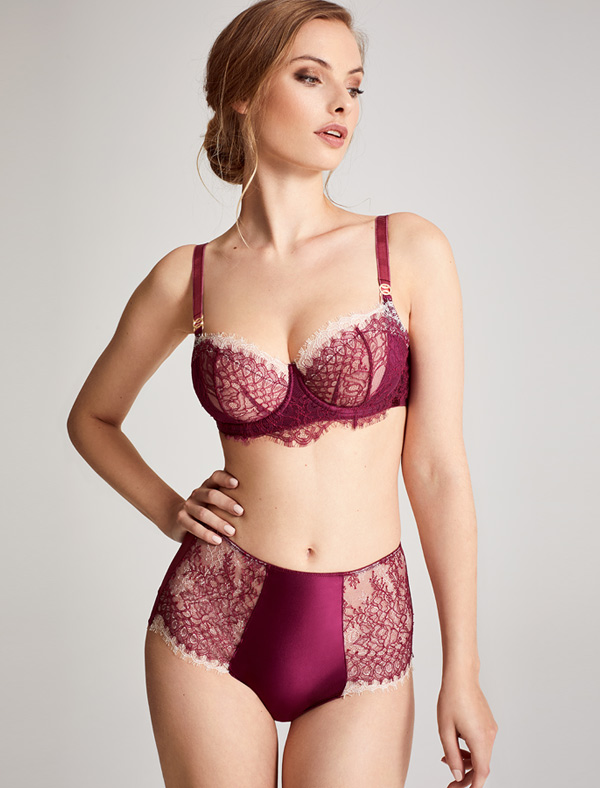 Complete with a stunning triple ring detail at the bra apex, suspender straps and sumptuous lace detail and presented in a rich boysenberry colour as well as timeless black and striking coral, Mariella offers unparalleled quality and luxury indulgence.
But it isn't just about the look – this is an investment in lingerie that achieves an amazing technical feat too! The Mariella bra features Katherine Hamilton's patented underwires, created specifically to give the perfect fit for women with narrower backs and fuller busts.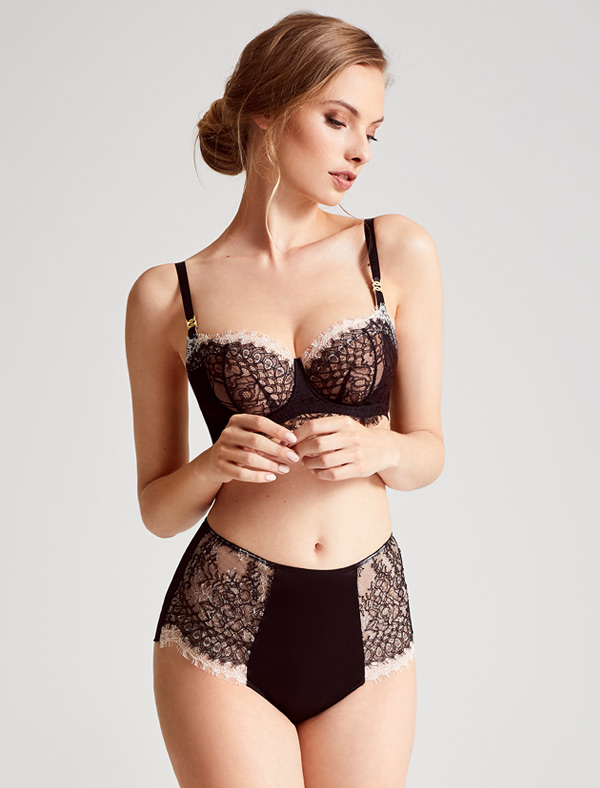 Mariella signals a  further evolution in Katherine Hamilton's offering and a broadening of the breast shapes the brand caters for – while the bestselling Sophia and Abbie bras cater perfectly for a fuller bust , Mariella is designed to look like a genuine balcony style with a horizontal neck edge creating a petite appearance that is perfect for shallower bust , combined with shorter underwires for a lower centre gore and underarm.
The really smart bit is that Mariella still offers full support and great shape from an internal 3-piece rigid tulle cup and internal silk side sling – meaning that it is suitable for both fuller and shallower breast shapes who want a more delicate look.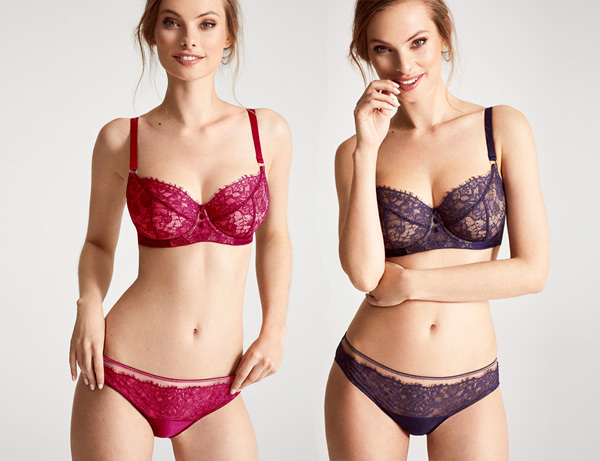 Fans of Katherine Hamilton's signature best-selling range, Abbie, are also in for a treat. This iconic collection has been reinvented for SS20 in 2 new shades: rich ruby and gorgeous grape – both perfect for Valentine's day or simply to add a shot of colour to your lingerie drawer.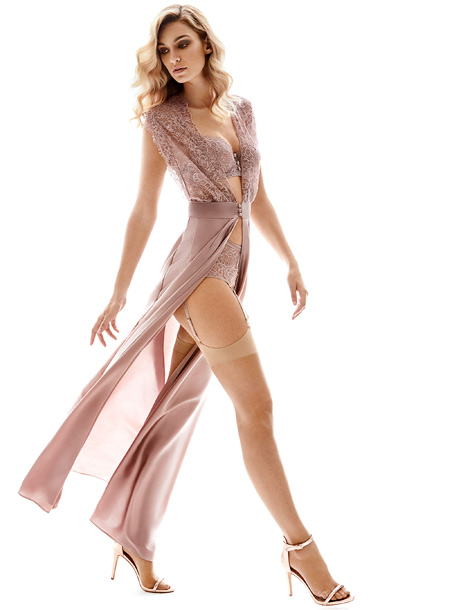 The growing range of matching items now also includes a choice of eyemasks, stunning seamless knickers, balancing practicality with full on glamour and all-day comfort and of course, the much sought after silk robe.
What further excuse for a treat do Katherine Hamilton fans need?