Work From Home in Comfort! Curvy Couture's Soft Cup, Cotton Luxe Wire-Free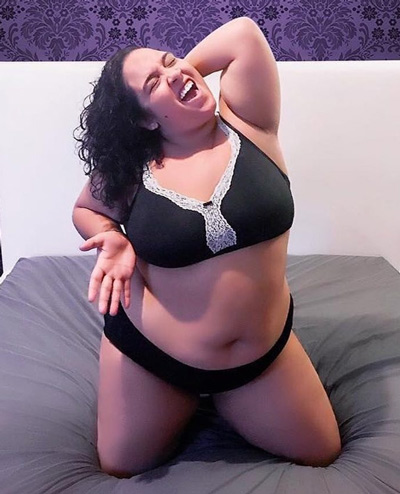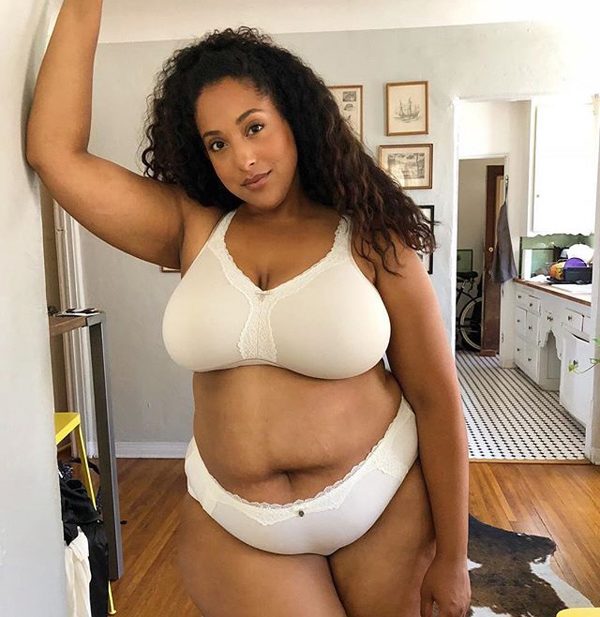 by SUMMER ROSE BELTRAN
There's an influx of bra-less posts during isolation on social media. The question is, how many of them are D+? We tried it and the results were not comfortable or liberating at all. Back pains ensued after 2 hours, I hated my posture, it just wasn't good.
It's important to keep somewhat of structure and routine when working from home – especially without a proper desk and ergonomically correct office chair. Maintaining good posture throughout the day of working, cooking, cleaning, is key. When you look good, you feel good! The right fit of a bra can help with back pain and posture. The band is doing 80% of the support, shoulder straps are only there to adjust to your body.
One of the perks of being homebound these days is having a valid excuse to wear comfy clothes 24/7. Opt for a no wire bra that will keep you supported. The Curvy Couture soft cup Cotton Luxe Wire-Free is breathable and irresistibly cozy.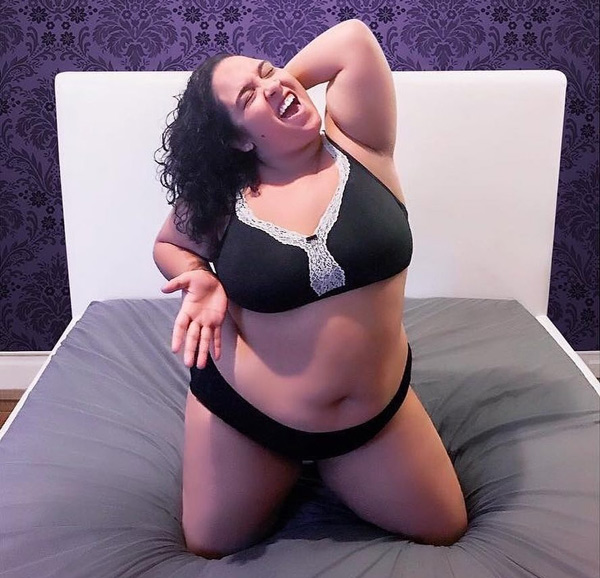 It may be the softest wire-free bralette for your daily work from home routine, comfy enough to wear under anything. Breathable for when warmer temperatures approach, the fabric is also anti-moisture wicking – similar to a sports bra.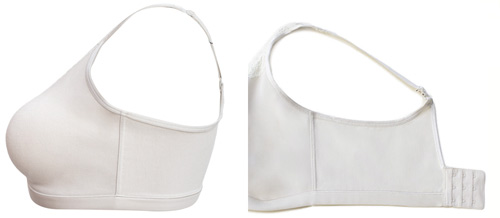 Molded, wire-free cups, soft-cushioned bottom band (my favorite part) and a comfy compression fit with an unexpected lift for all-day support. The cups are double lined for a shapely unexpected fit you wont get from trendy bralettes. Curvy Couture is here to support you.
So if you're only dressed from the waist up for your next zoom meeting, or building blocks with your kiddos, rest assured that the cozy support from our Cotton Luxe Wire-Free will keep you contained like you never felt it. If Underwires are your go-to, we have one for you too.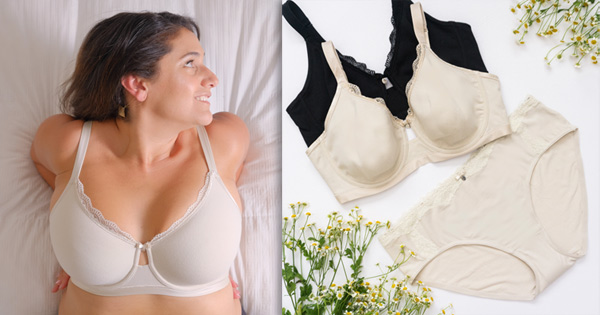 Curvy Couture's innovative cup technology enhances your shape and creates a natural lift in the Cotton Luxe Unlined Underwire. A great option for the full-figured woman who likes a natural bust shape. Full coverage cups paired with cushioned straps for added shoulder comfort. Both bras have that breathable,moisture wicking cotton blend. Feels like a day off, even when you're wearing it.

"It's the end of the day, you just got home, and boom! You swing that bra off. Not with Curvy's Cotton Luxe Bra, this is the only bra that I can wear all day, straight up until it's time to hit the sheets. As a work-from-home mama, I need all the cozy support I can get! It's breathable, and soooo soft. It's like giving your boobs a hug!"
~ Sandra
See the Cotton Luxe Wire-Free and Underwire bra styled in a variety of ways by searching hashtag #CottonLuxe on Curvy Couture's Instagram, Facebook and Twitter.