Louisa Bracq ~ Embroidered Curvy Elegance
By HOLLY JACKSON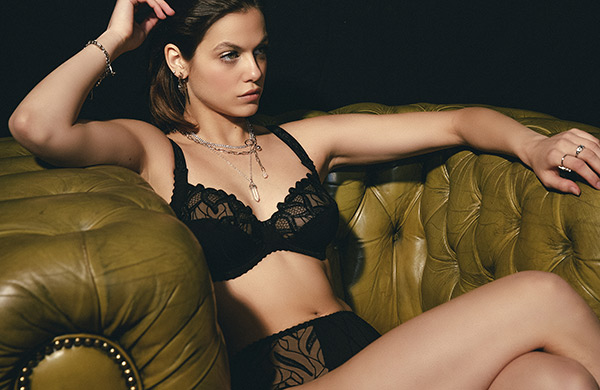 I picked up embroidery as a serious hobby several years ago, so the minute I stepped into the Louisa Bracq booth at Curve I knew that I was experiencing this craft in a different way. Embroidery has always been a critical element of lingerie design, but the embroidery at the foundation of the Louisa Bracq brand is unique. It is the epicenter of their DNA. It is no surprise that Louisa Bracq's heritage is founded in embroidery design and production. They were luxury suppliers to the intimate's industry before they transitioned to making their own high-quality lingerie.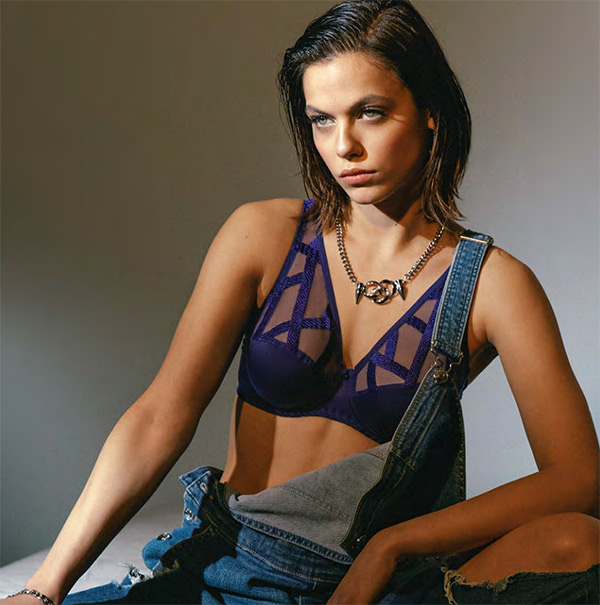 Most lingerie brands buy their embroidery rather than make it in house. Louisa Bracq's ability to design and develop their bras and embroidery together allows them to innovate. Their designs go far beyond the typical patterns that are used in embroidered lingerie. Founded on the belief that a woman's curves should be celebrated, the embroidery is engineered to fit women 30-50, B-H cups. Curvier customers often cannot fit into many European and French lingerie brands, so it's great to see that Louisa Bracq has expanded their size range to include more body types and sizes.
Louisa Bracq recently released 3 bras: Julia, Infinite, and the Série. They represent everything from basics with a stylish twist to summer fashion pieces that channel the feel of the beach.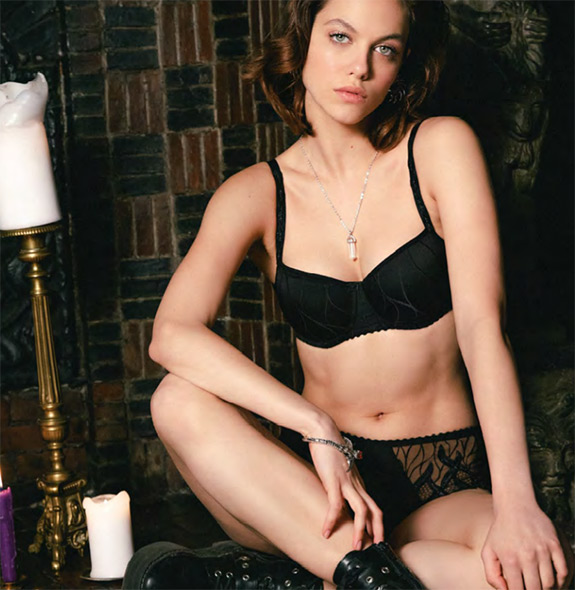 The Julia collection is a mainstay of the Brand: "A perfectly finished, essential, comfortable product, with exemplary support, it is timeless, adaptable, and wearable every day." Created with a bold vertical embroidery on a sheer base, these styles are available in both a full cup and a moulded cup model with several options for beautiful matching panties.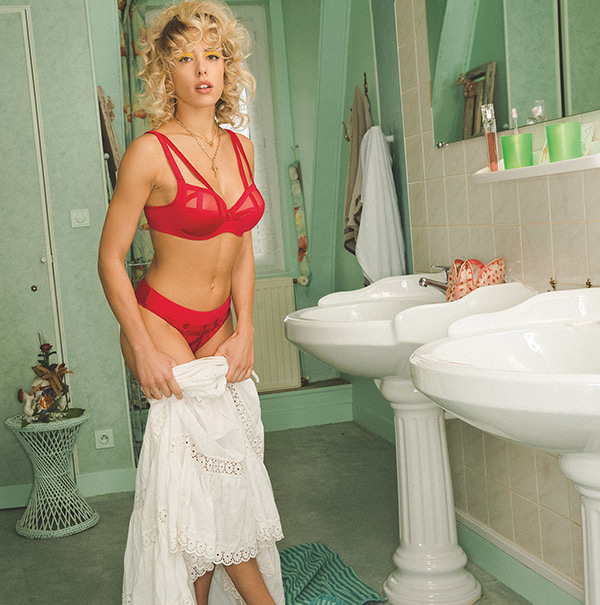 The Série collection uses a dynamic, shiny embroidered cup detail that emulates leather. With the matching straps these pieces are a sleek, contemporary, and graphic statement. The full cup version features semi-sheer panels in between the embroidered trim pieces. This bra also comes in a moulded cup version in the same expanded size range as the Julia, continuing Louisa Bracq's bow to a curvier woman.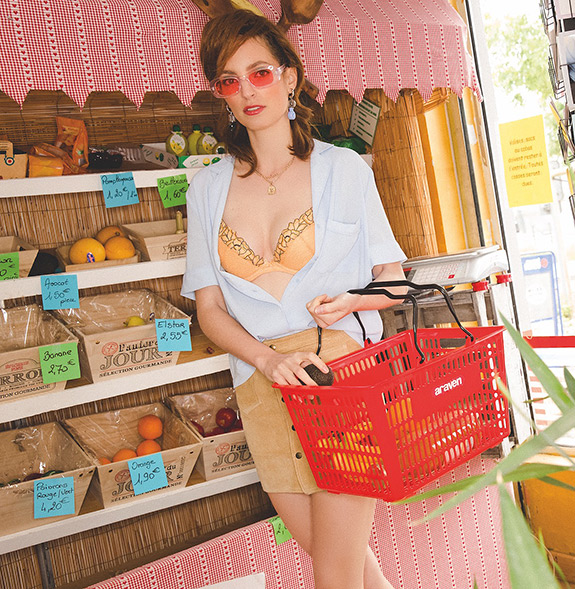 The Infinite Bra, a summer delight just delivering now in a luscious yellow shade, melds a beautiful linear embroidery and lace into a light, airy look. Three styles, including, a full cup, moulded and a soft cup option, a breezy choice for a large range of women.
Between the incredible embroidery craft, the expertise in fit, the expansive sizing and the artistic grasp of the French aesthetic, the Louisa Bracq brand has already made an indelible mark in stores