Anita Introduces ISPO Award Winning Extreme Control Plus Sports Bra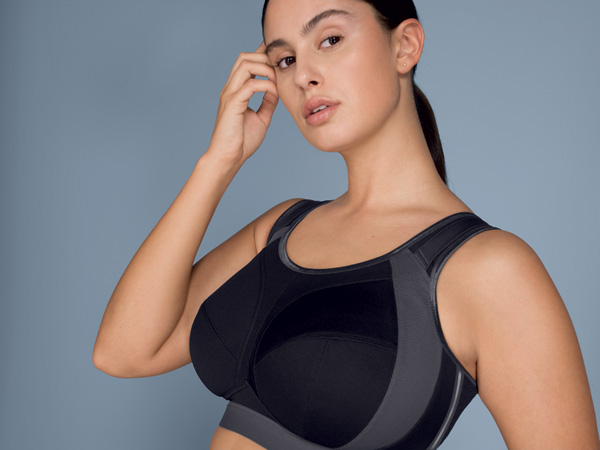 Specially developed for larger cup sizes, the Extreme Control Plus Sports Bra is the latest Anita Active addition with sizing up to a K cup.
Active women with large busts often experience discomfort when working out. This awarding winning, Extreme Control Plus sports bra, promises a higher level of comfort and control, even for large bust sizes. For necessary depth and stability, the the cups are divided into five sections providing exceptional stable fit. To provide additional support and optimum sweat management, Anita active uses a combination of functional high-tech materials and structural elements. As a result, this Anita Active sports bra was named the 2020 ISPO international winner in the Fitness & Team Sports segment in the Bras category.
This sports bra style offers not only the same features as the extreme control 5527, but also includes supporting, structured side sections have functional, breathable mesh to keep you cool. The breathable mesh back is lined with strong power tulle for added support.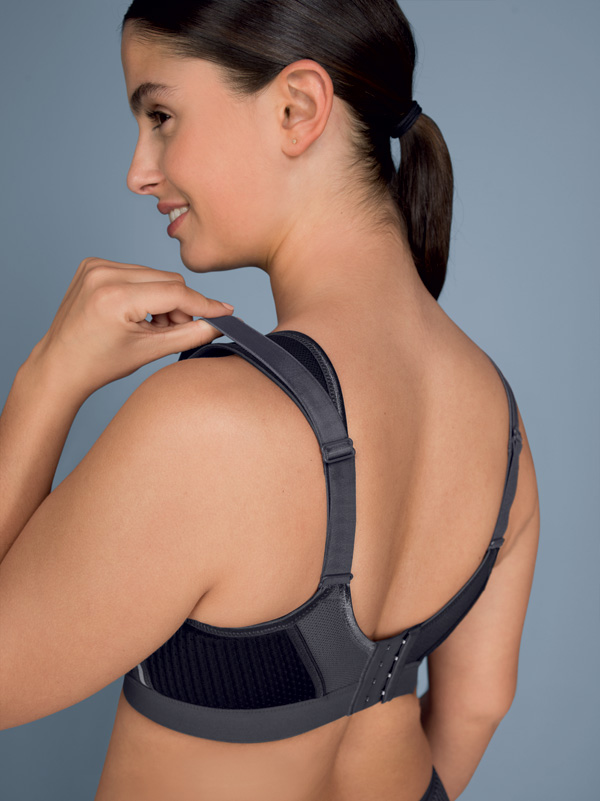 The most innovative design feature of this style is the double strap construction with its wide padded straps that are held in place by a narrow elastic strap that is stitched into the bra. This guarantees a perfect fit and prevents the straps from slipping down.
The Extreme Control Plus also features the Anita Perspiration Management that features highly functional piqué and mesh fabrics in the outside of the cup and soft terry cloth in the inside cup, which offers extensive moisture transport and keeps the skin dry as seen in most of our Anita Active Sports Bras.
Currently available in black/anthracite, they will be adding other colors in the future and offers an extensive cup and band size range: 30–38 F-H, 30-40 I-K