Emma Harris Previews Melody Collection AW20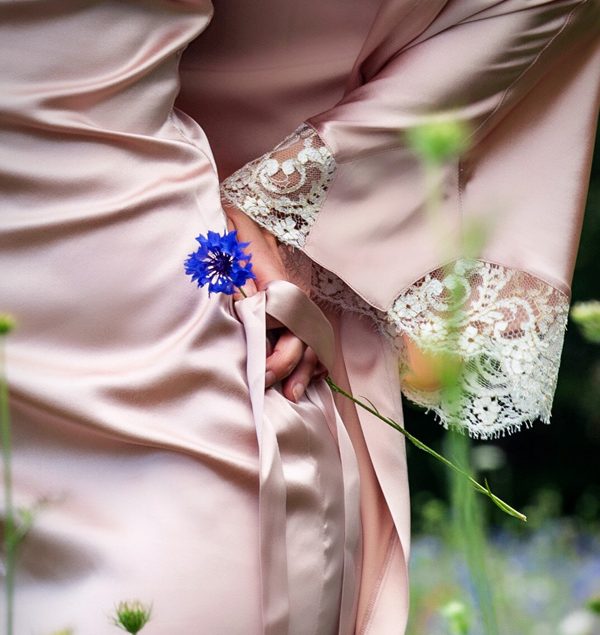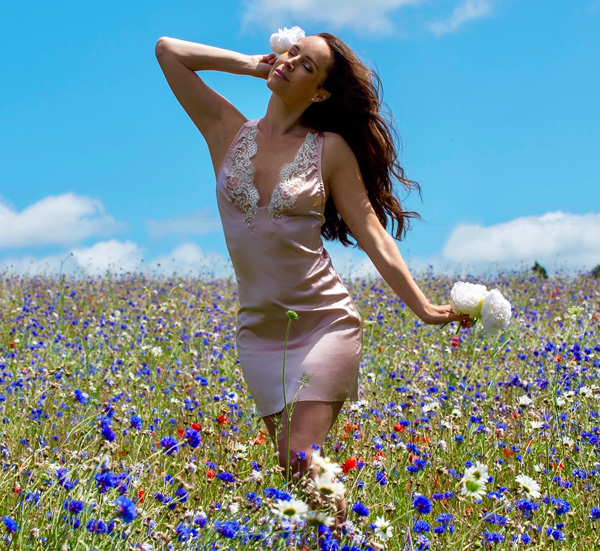 You may remember that Emma Harris gave a sneak preview of the first of her AW20 lines in March – then Covid 19 hit.  The British luxury lingerie and loungewear designer, who has her own atelier based in Ilkeston, Derbyshire, responded to the crisis by promptly turning her hand to producing much needed scrubs for Britain's NHS.
She also found time to launch a Lockdown Loungewear collection, Anais, designed for everyday essential wear.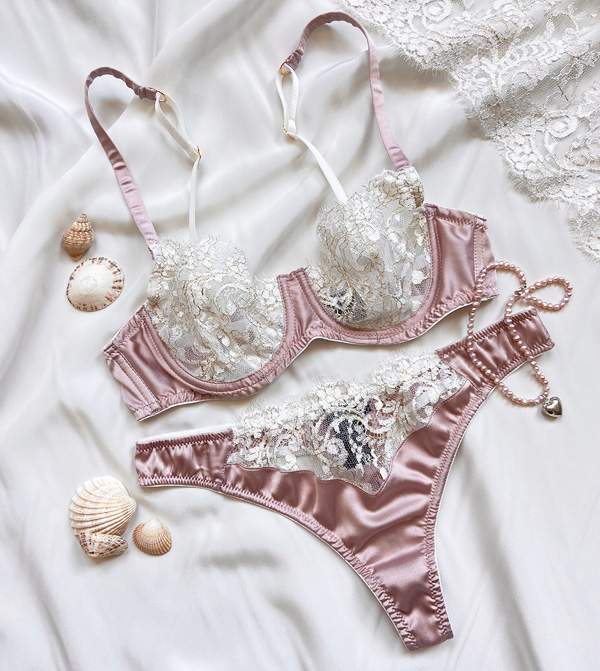 Never one to stay still, after a somewhat busy lockdown, Emma Harris is also now back in full swing with the second preview of her AW20 collection – Melody.
Inspired by Old Hollywood, Melody features a unique diamond design, reflective of this period which is echoed throughout the collection. Fashioned in French lace, specially selected for its vintage look, Melody boasts a robe, slip, camisole, short, pyjama bottom, bra, brief and thong.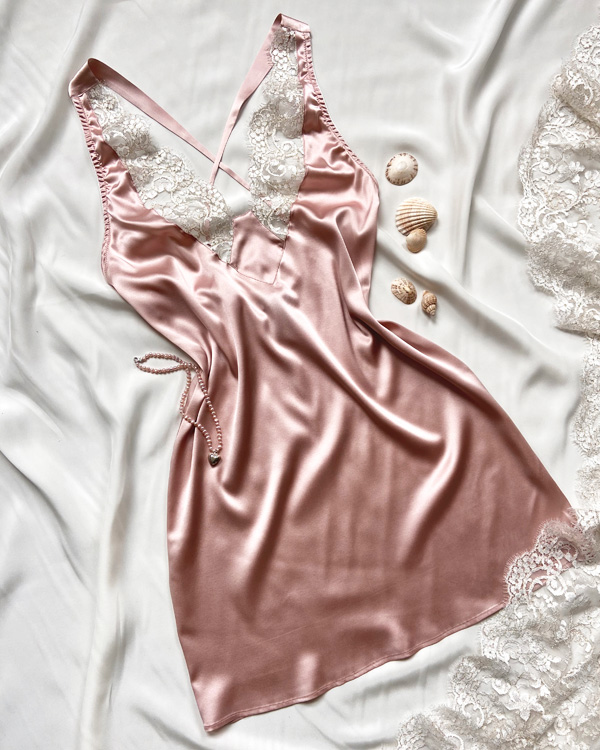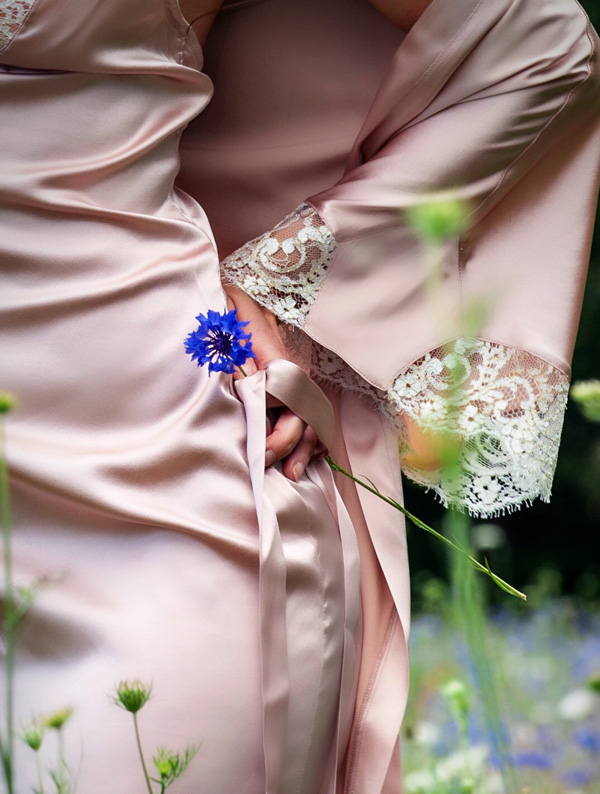 Melody, featured in the making, in our Behind the Scenes glimpse of the Emma Harris atelier earlier this year, showcases a highly unique look and style that so far has made everyone who has seen it fall in love. In particular the ornate lace balcony bra is simply stunning and the newly designed shoulder straps on the camisole and slip featuring a generous scalloped lace trim with sleek back straps, are the perfect marriage of supreme luxury and glamour with practicality and precision fit.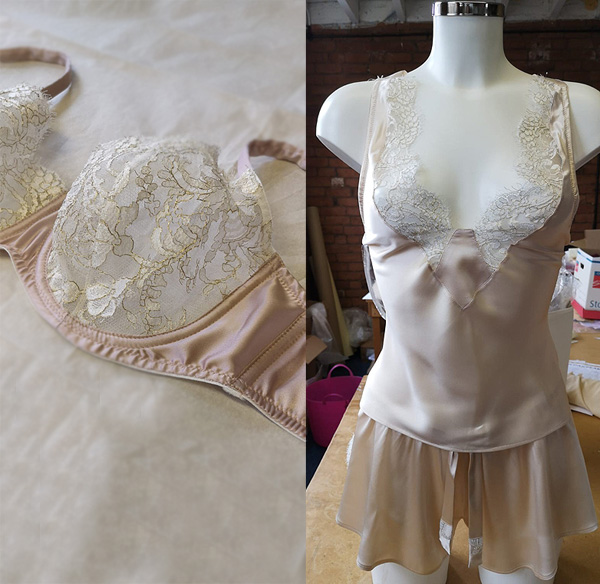 The full Melody Collection will be available in vintage rose and champagne from Spring 2021 and is making an early debut in AW20 with a capsule collection in navy.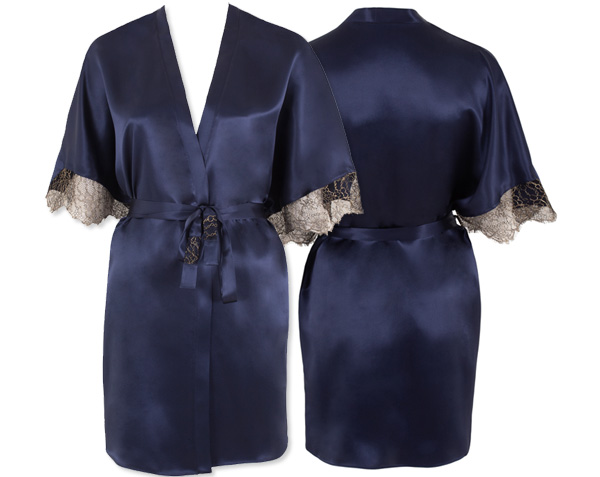 Watch this space for more sneak previews coming soon.