Calida's Sustainable Star Rises
By ELLEN LEWIS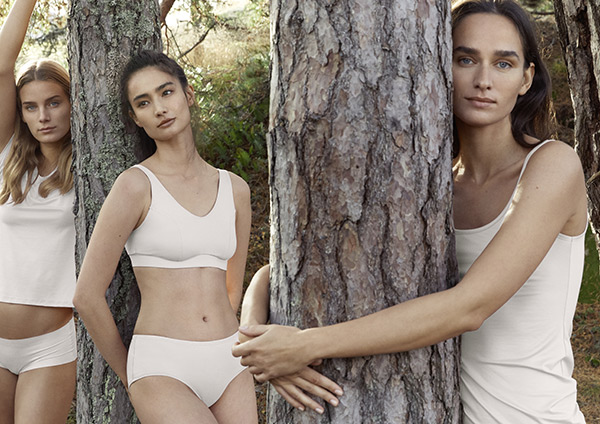 I am in awe of the Calida brand, their message, and their incredible merchandising platform. Ever since I first highlighted the The Cradle to Cradle Certified™ I Love Nature t-shirts in 2018, I have become more and more enamored of the superior sustainable programs that the company supports. Calida is an iconic brand, 80 years young, a mainstay of many intimate apparel retailers worldwide. Full disclosure: although, I always valued their soft hand, meticulous construction, comfortable styles, and extraordinary quality, I admit, they seemed a bit too "traditional" for me. I was wrong. Their products are timeless.
Boasting a robust body of work; women's, men's, children's, underwear, sleepwear, daywear and loungewear, I could probably pen a novel covering their story. However, it is Calida's sustainability initiatives, which I believe stand apart from and above the rest of the competition that command front and center focus. The Cradle to Cradle Certified™ platform has expanded to include much more that a 100% white compostable t-shirt including boyfriend pajamas and the NATURAL SKIN panties.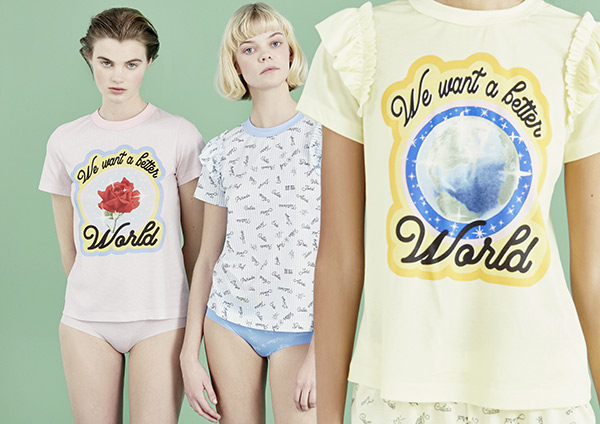 Today, it encapsulates collaborative collections of dynamic prints and colors once impossible to label biodegradable. Its work with Viktor & Rolf and illustrator Amber Vittoria more than proves its quest to combine artistry with a sustainability is possible.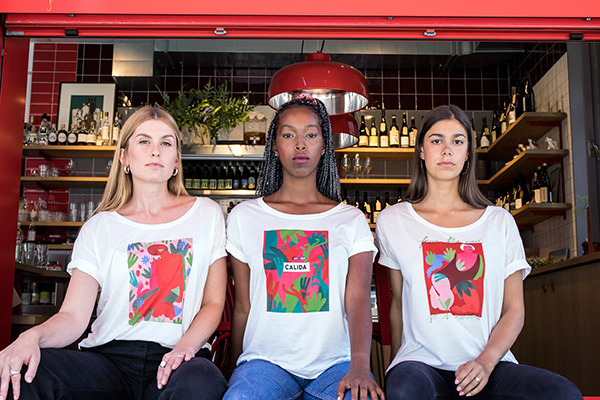 There is a great deal of subtext to the Sustainability cause and defining the process is complex. Nonetheless, certain claims that Calida make stand out for their scope of research and development. They are the first underwear brand (2016) to be certified with the MADE IN GREEN by OEKO-TEX® label, which is awarded based on stringent social and ecological criteria and entails a guarantee of comprehensive transparency.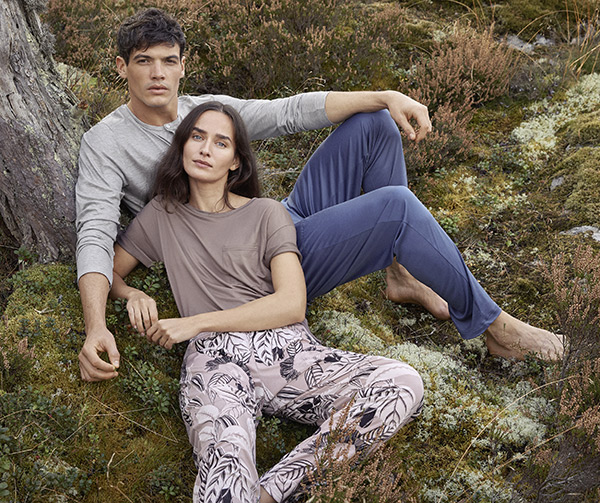 Maybe it's the Swiss heritage, the brand longevity, or the melding of modernity and classic design, but Calida's  quest for lingerie excellence makes me 'Feel Good' in these trying times.
"One Day We'll Wake Up and Green Will Not Be the New Black, It Will Be Invisible.
Meaning No Longer Will Sustainable Be the Exception"
Summer Rayne Oakes