The Little Bra Company Presents the Mona Nursing Bra for Petites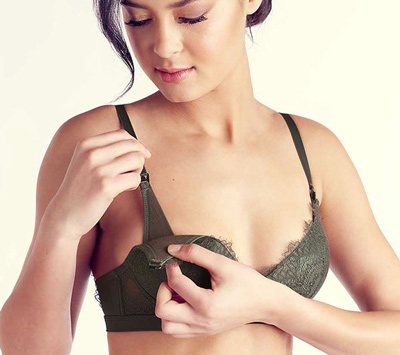 By HOLLY JACKSON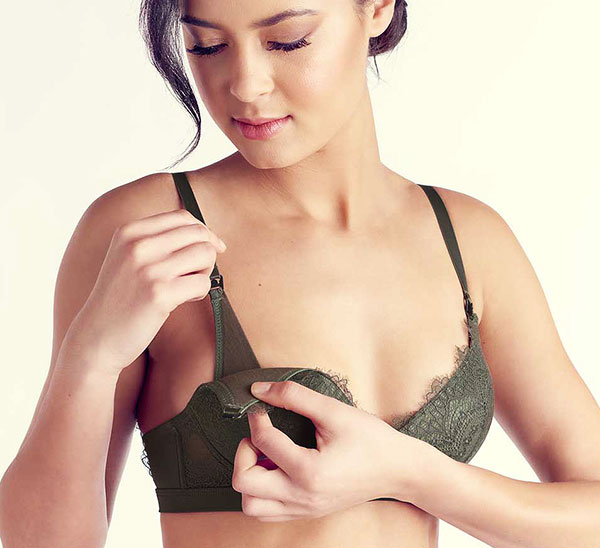 Mothers who have a smaller rib cage and/or bust frame often have difficulty finding the right bra during nursing and beyond. Naturally, all moms desire a nursing bra that fits well, is comfortable and pretty. For petite's, it tends to be a challenge. The Little Bra Company has the solution for these women, and introduces the Mona Nursing Bra which is designed (and specially cut) for the smaller scale of petite, nursing moms. The Mona Nursing Bra ticks every box from its comfort of the ultra soft microfiber cup and band with all over lace to its modern olive color.
As Ellen Lewis often says: "It doesn't matter what size you are, breast tissue requires support, particularly when pregnant or nursing."
The Little Bra Company has been a pioneer for smaller busted, small framed women building a collection offering both support and style. Their new wireless maternity bra, Mona, is available in band sizes 28 through 34 and cup sizes A through C.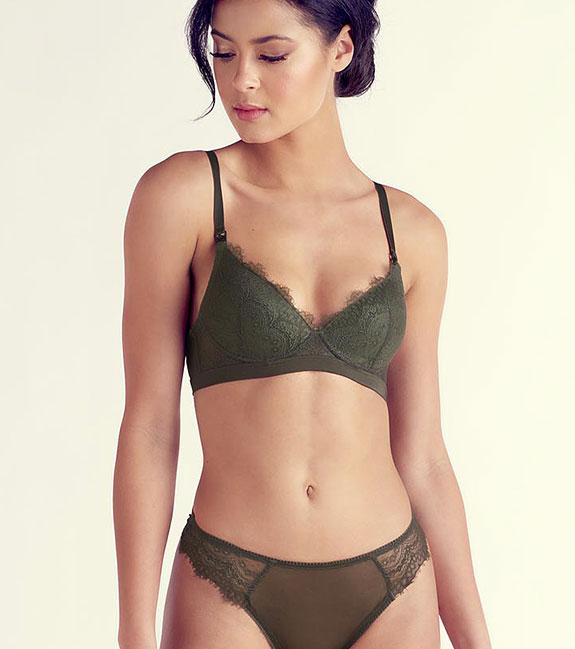 We asked Emily Lau, owner of The Little Bra Company, to share more about this latest collection.
"Moms asked and we delivered… finally, nursing bras for petite moms! The Little Bra Company is excited to introduce our first nursing bra, "Mona" . Now, petite moms have a bra that fits them through all phases of life. During this most intimate time, moms deserve all the comfort without having to give up any beauty and luxury. "Mona" has an ultra-soft microfiber cup with light push-up bra to give a bit of lift without the underwire. Eyelash lace adorns the bra thoughtfully to frame and support moms' best silhouette. This is the perfect fit for petites through post-pregnancy and beyond." Emily Lau