Lise Charmel Launches Caprice en Dentelle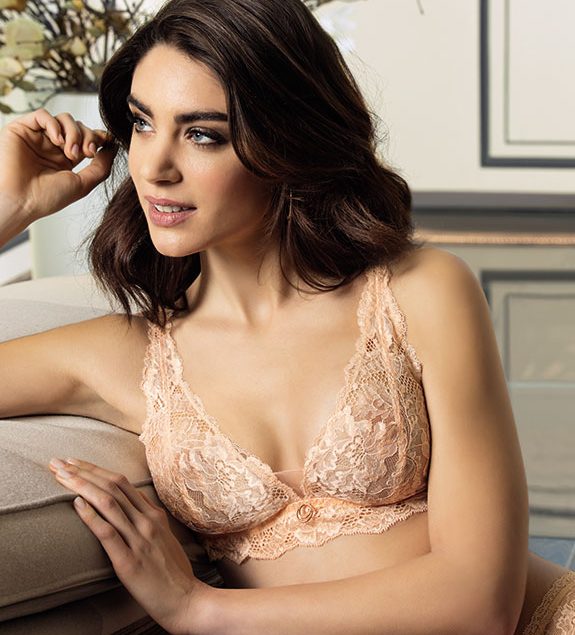 Buds, branches, and leaves emerge in a lacy tableau as Spring evolves. This provocative vision is captured exquisitely in Lise Charmel's new Caprice en Dentelle collection.  Eight luxurious lingerie pieces are designed in an exclusive stretch Leavers Laces for Lise Charmel, known as "Lace of Calais-Caudry®.  Created by a unique clipping technique the pale peach camellia flower pattern is revealed in layers, effecting a delicate texture on the skin. Juxtaposed with an ultra-soft transparent tulle one is reminded of nature blooming as the days lengthen.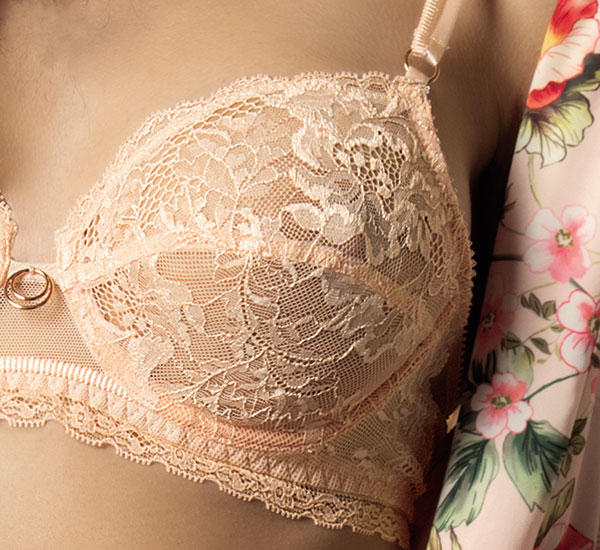 Details like pleated straps, pink gold jewels and microfiber hooks add to the elegance and comfort of these four bras and four panty styles. Available in sizes ranging from 32-40, A-F , and XS-XXL, Caprice en Dentelle merchandises beautifully with the Desire En Folis and the Folie de Fleur collections highlighted in this column last month.