All You Need is Charley ~ Elomi Lingerie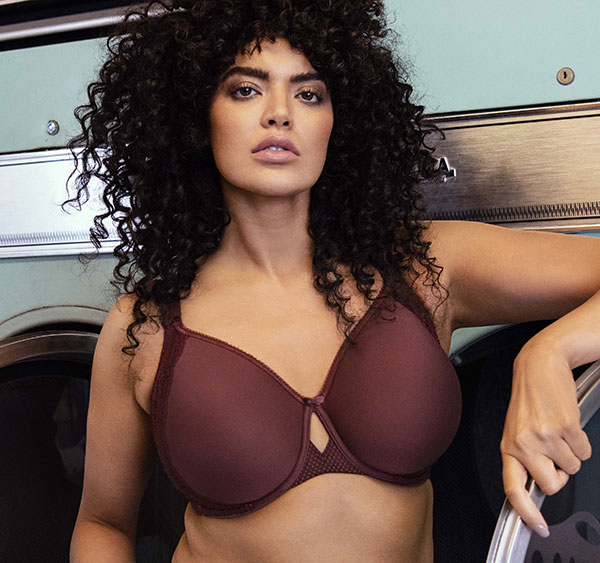 By ELLEN LEWIS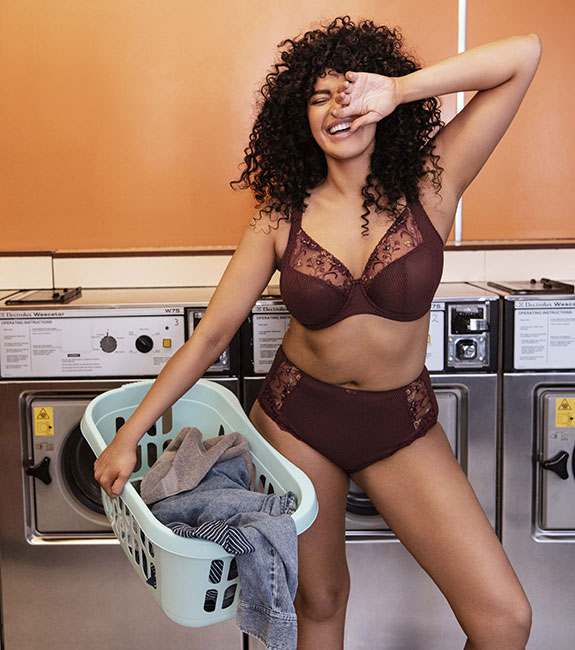 I have wonderful children: 2 girls and a boy. My 2 girls came first, and I thought that was it. Charlie was a surprise, delivered in July, three weeks late at 9 lbs. 11oz. I think he needed to be a Leo because from the day he was born, he has been a natural leader, in control and completely dependable. I didn't plan for him; I already had two wonderful girls, but his steady presence has changed our lives.
When Elomi Lingerie initiated there All About Charley campaign, I thought about my son. The Charley collection has emerged as a reliable presence in the Elomi family.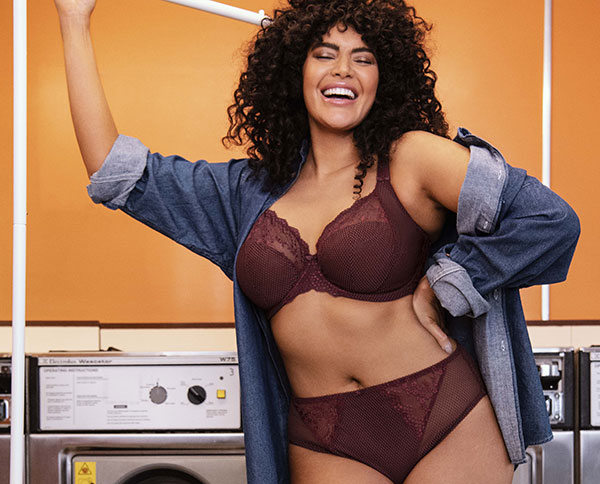 The Charley underwire embroidered plunge bra (at top) is the offspring of the best-selling Matilda bra. It uses the same frame but has its own, charismatic personality. The amazing support, for which I can personally vouch, does not compromise its charm or its comfort factor. It is a gorgeous fashion alternative to its sister underwire plunge bra. Both versions fit 32-46 and D-JJ cups (UK sizing)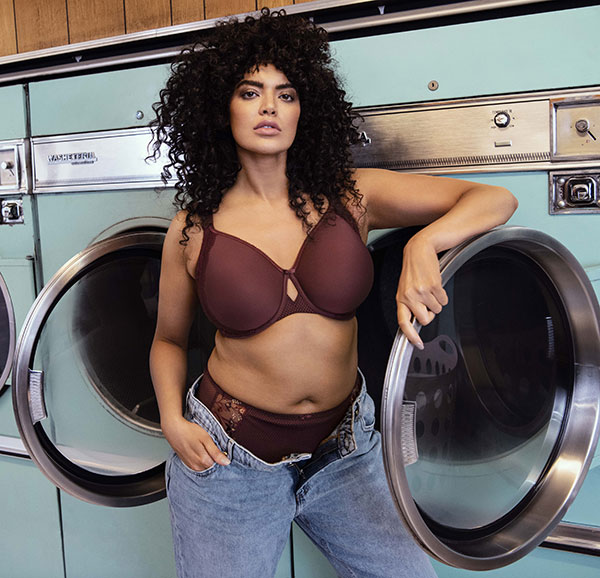 Rounding out this family trio is the Bandless Spacer Moulded underwire bra descending from the beloved Amelia frame. Subtle lace details add personality to this t-shirt bra available 34-46, DD-HH.
Perhaps its more than coincidental that this July Elomi will celebrate these three bestselling styles by delivering them in a rich  aubergine color. Couple these bras with Charley's retro bralette (E-HH) and frankly, all you need is Charley.