Body Comfort Harmony ~ PJ Harlow's Buttery Soft Loungewear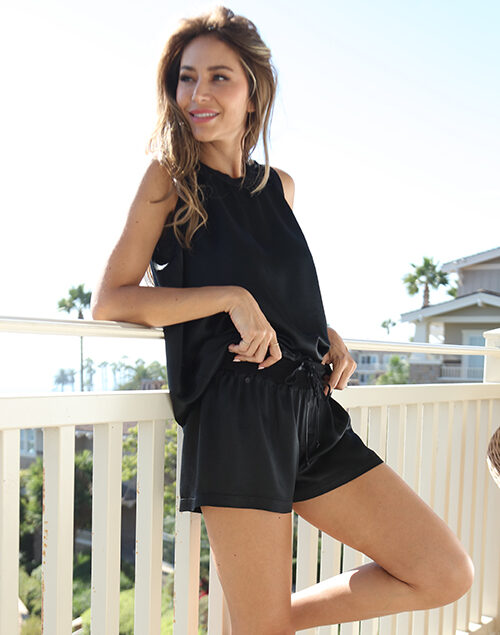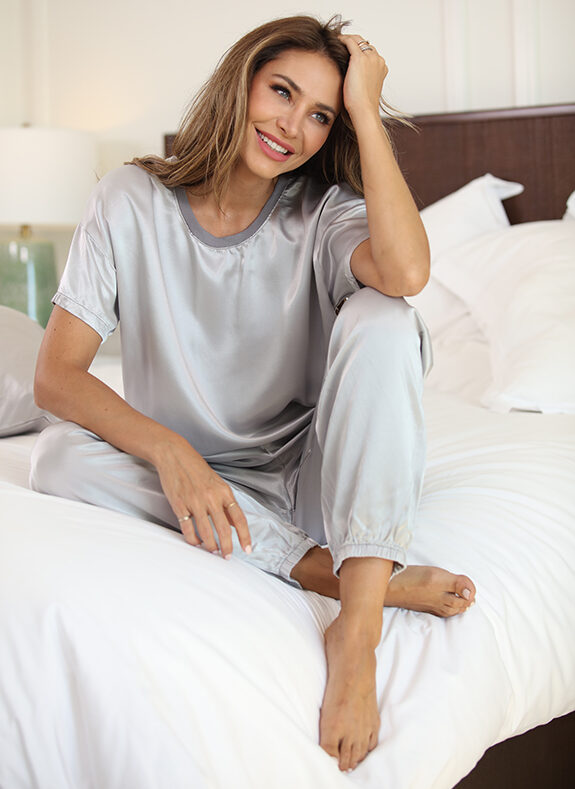 After an incredibly difficult year for most brands, PJ Harlow is proud to proclaim its enormous success story as Covid ravaged the apparel markets. Their made in the USA stature has afforded them the ability to flow product throughout the pandemic, never suffering from supply chain issues. Enabled by this status, the company's design and development process has moved forward without interruption.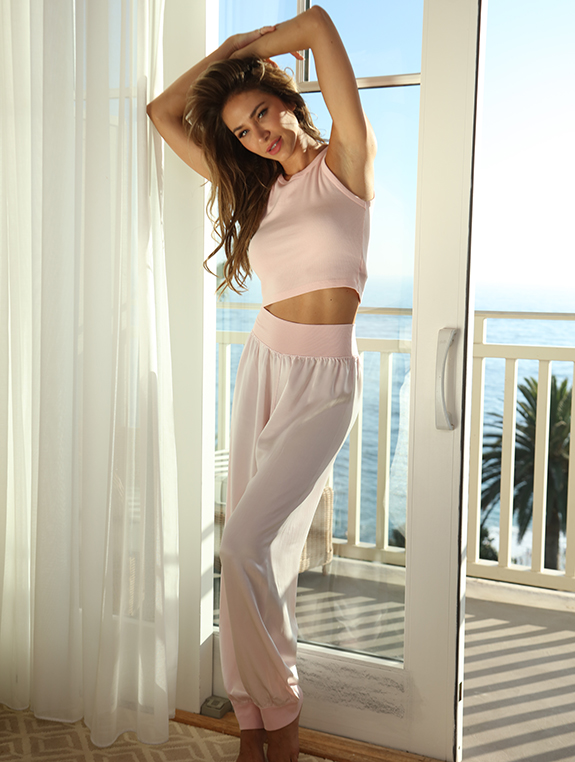 This month, PJ Harlow launches five new silhouettes expanding its multi-faceted loungewear portfolio of simple, comfortable, and affordable styles that are wearable at home or on the go. Considered collectibles by a legion of women these pieces are constructed in PJ Harlow's signature rayon and silk satin faille, with its renowned hand feel and drape. Available in six lustrous colors, black, navy, eggnog, blush, dark silver, and morning blue, they are generously sized to fit XS-XL.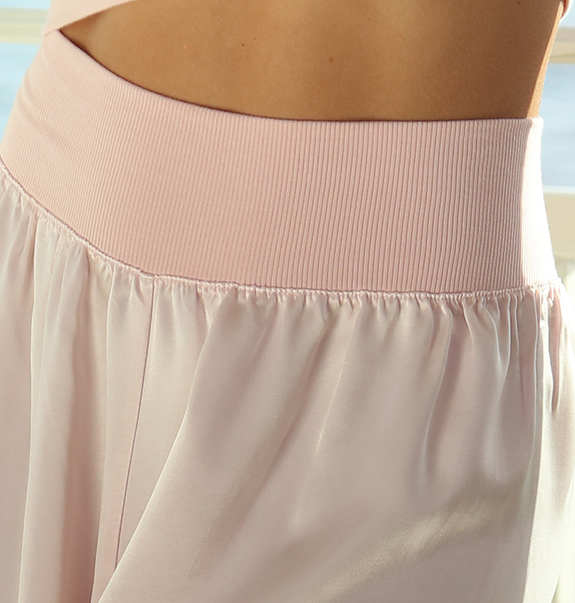 A short sleeve crew neck tee (Kennedy), cap sleeve v neck tee (Gianna) and sleeveless crew neck tank (Alexa) are interchangeable with both pants: a jogger with ribbed waistband and a jogger with pockets.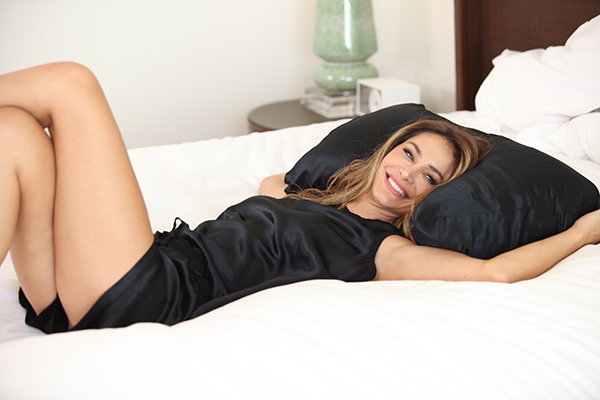 The PJ Harlow coterie is a plethora of lounge pieces, tops, bottoms, jackets, robes, and gowns. There's even a men's boxer, and a dreamy soft pillowcase. The slew of choices includes leggings, jackets and tops, made in Supima Cotton and Micro Modal 2×1 rib knit and French terry that layer seamlessly into the anchor rayon silk collection. It's no wonder the brand has dubbed itself "Body Clothing Harmony".