Shadowline Showcases Saturated Pastels for Spring '22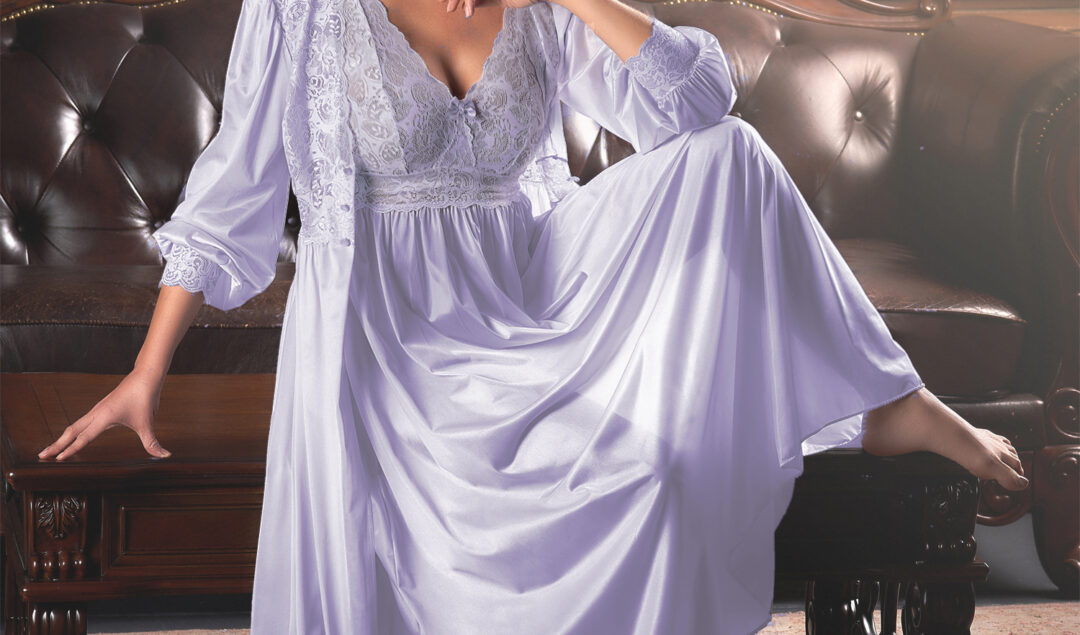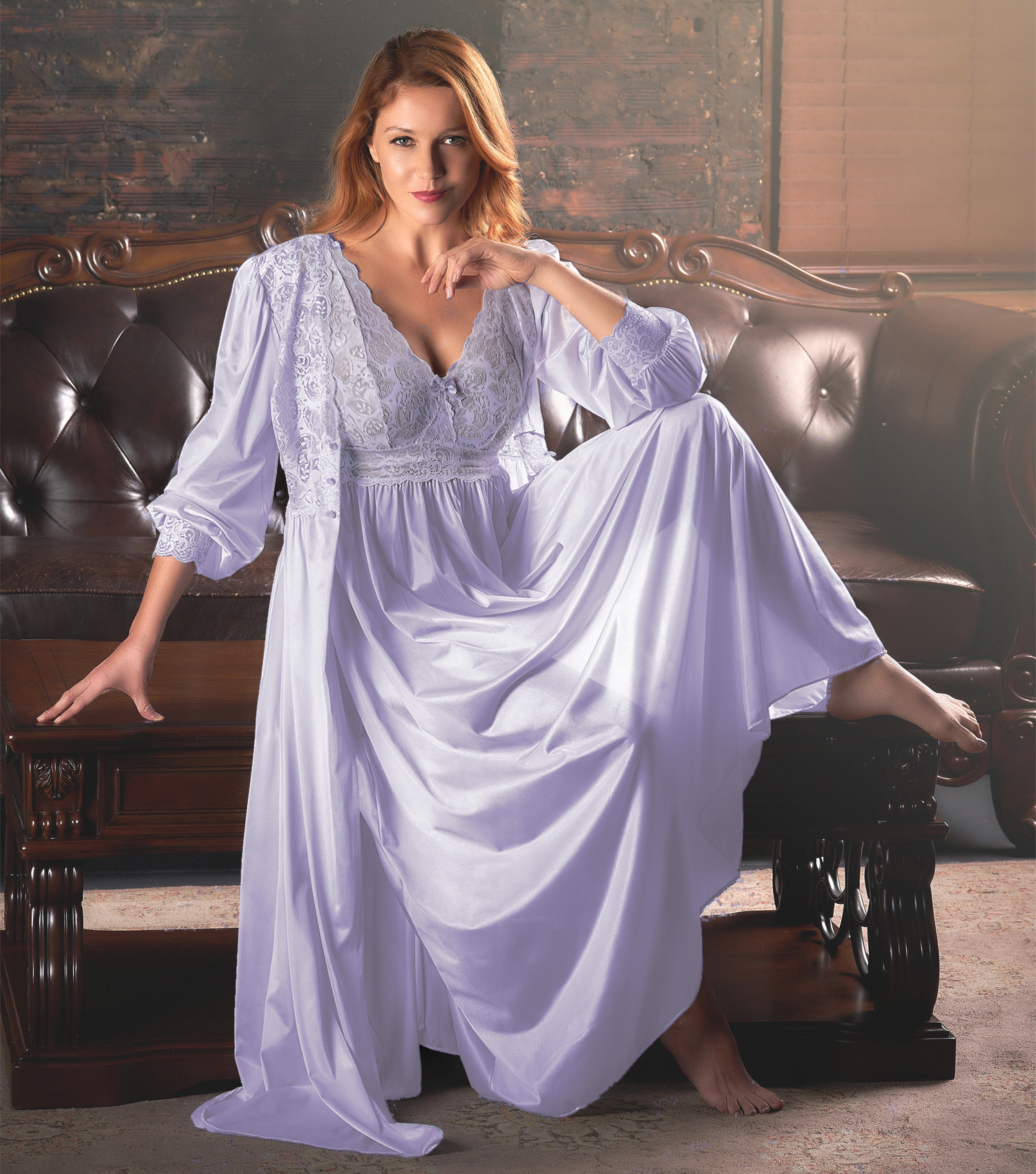 Pastels are typically considered as soft, delicate shades of color. Shadowline amps up pastel hues a notch to create richer, more saturated tones in several of their patented Satintrique® and Opacitrique® Nylon Tricot collections. It's important to note that these signature fabrics are known for their opacity. In fact, they are lauded as the most opaque nylon tricot in the industry and interestingly, the color saturation adds opacity. Seafoam and Lilac as well as Peri Frost (a close cousin to lilac) are showcased here on several of their popular styles.
From Shadowline's Silhouette Collection, the romantic Peignoir Set (above) is a spectacular, vintage-inspired, fitted negligee paired with a silky long sleeve robe with European stretch lace that delicately covers the bust, cuffs, and shoulders. This elegant set is made with signature 100% Satintrique®.  Available in Perifrost as well as Ivory, Navy, Silver, Red and Black in sizes S-3X. (Negligee and Robe can be purchased separately).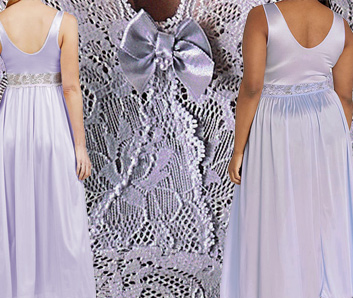 "This is one of the most elegant and beautiful robe and gown sets I have ever purchased. The material is so soft and lovely… it flows so nicely. Just Beautiful!"     Tanya
"This is a beautiful gown! I love the quality and thickness of the nylon, and the true-fit sizing." Suzanne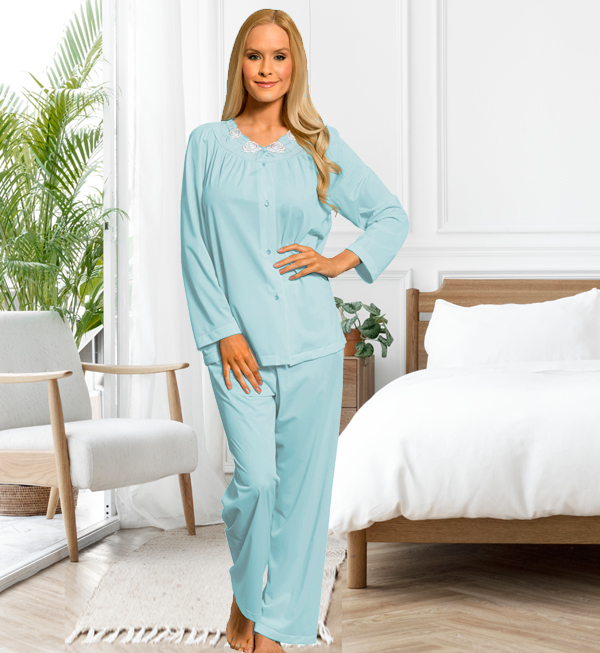 The saturated pastel color of Seafoam is a winner on this Long Sleeve Button Down Pajama Set in 100% Opacitrique® Nylon Tricot.  Featuring the signature Petals embroidered yoke, this comfy pajama set offers a long sleeve button-up top with straight leg, loose-fitting pants with 1/2″ covered elastic waistband. In nine colors, sizes 34-46.
"Elegant without too much fuss: Simple, striking pajamas, I am happily surprised at just how nicely they fit. I normally wear nightgowns, but I figured I would try these and I'm so glad I have. Highly recommended!" Tamara C
Waltz and knee length nightgowns are ideal to wear year-round, especially springtime. Shadowline offers many styles in these popular lengths…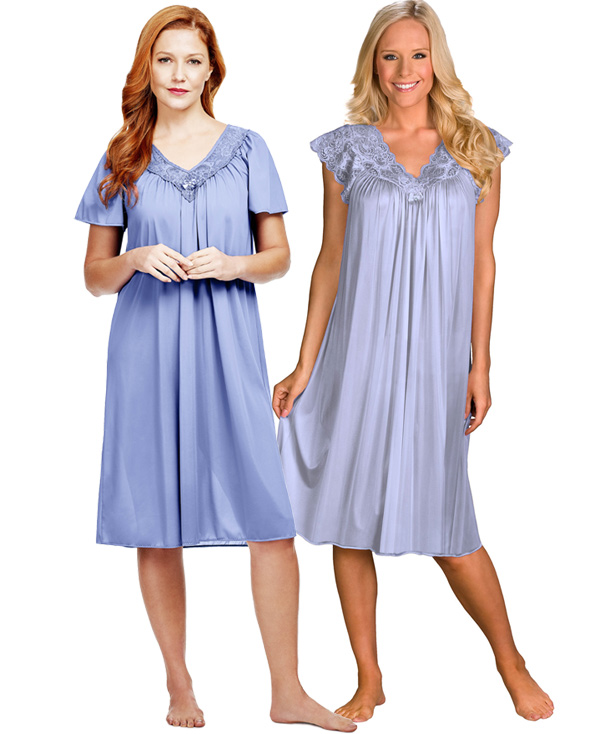 Classic, Short V-neck Nightgown (on the left in lilac) is fashionable and and blissfully comfortable. Made with exclusive Opacitrique® fabric, you'll love the opaqueness of this nylon, cut for a relaxed and floaty fit. It has short sleeves and a V-neck front  trimmed with European stretch lace and adorned with a satin bow. On the right is the Short Lace Cap Sleeve Nightgown in Perifrost. Stretch lace cap sleeves with scalloped v-neck and flowing nylon skirt is very figure flattering. Made with 100% Satintrique® fabric in sizes up to 3X.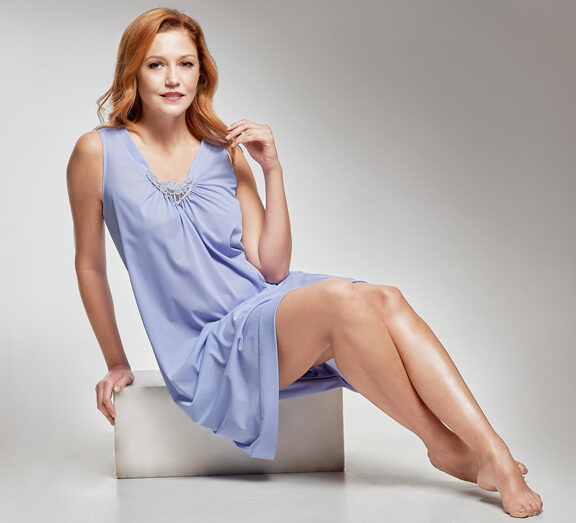 Short Sleeveless Nightgown in lilac, 100% Opacitrique® Nylon Tricot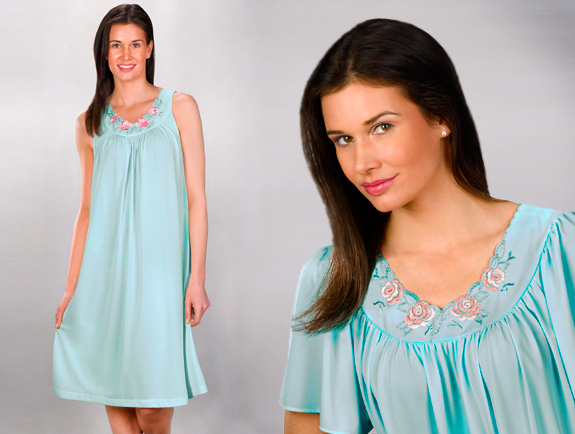 The Petals Collection offers the sweetest sleepwear complete with soft, signature embroidered petal design yokes. Above in Seafoam, is the light and airy Short Sleeveless Nightgown and the Short Flutter Sleeve Nightgown. Pair with an assortment of matching robes or add a long nightgown version. All Petals Sleepwear Collections are made with Shadowline's signature 100% Opacitrique® Nylon Tricot for the ultimate in comfort.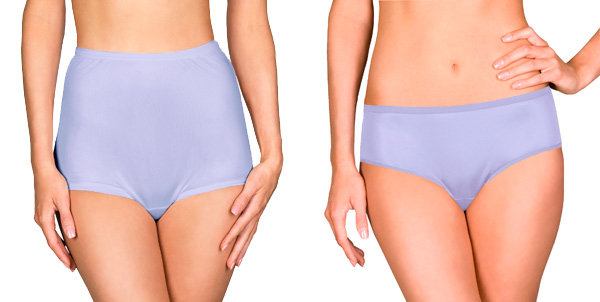 Shadowline's enormously popular Nylon Panties now include the glorious Perifrost saturated pastel color! Choose from the Full Brief or the Hipster. Both styles are made with silky, 100% Satintrique® Nylon. These panties feature a hidden elastic band at the waist and legs plus they have a 100% cotton gusset. Lots of colors to choose from in sizes 5-11. Read more about them: In Praise of The Granny Panty!
"These are the best panties I have ever owned.  The fit and feel of these quality panties is next to none. Great colors, great look, fantastic fit"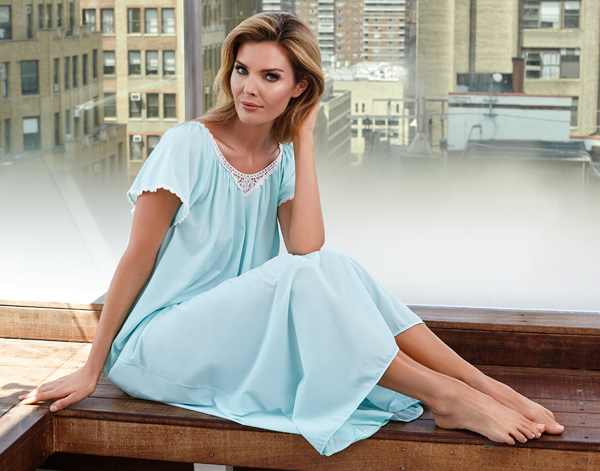 Shadowline® Cameo Long Nightgown with Flutter Sleeve in Seafoam
See more Shadowline collections in their Spotlight