Lustre: Bold & Brilliant Bodywear by Just A Corpse
By ESTELLE PULESTON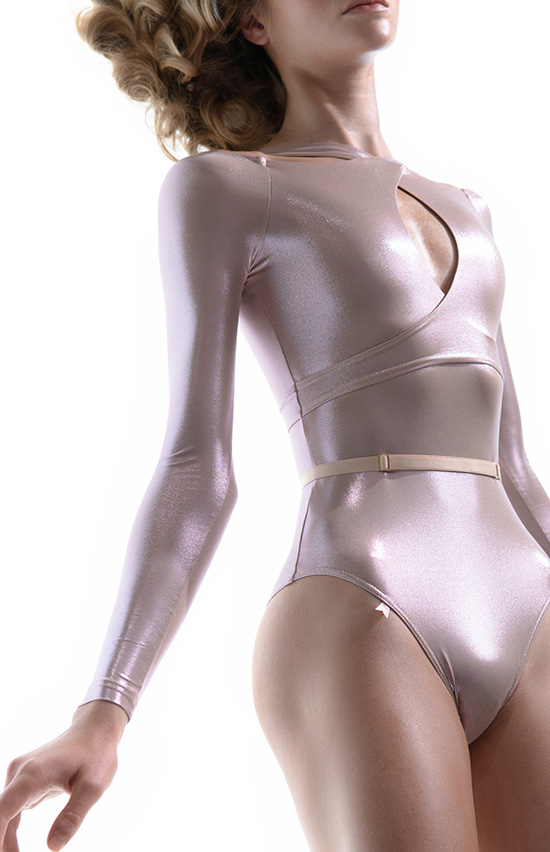 As Holly discussed in her recent article, there's a growing crossover between lingerie, dancewear and everyday fashion. And one of the brands really leading the way in this niche is Just A Corpse.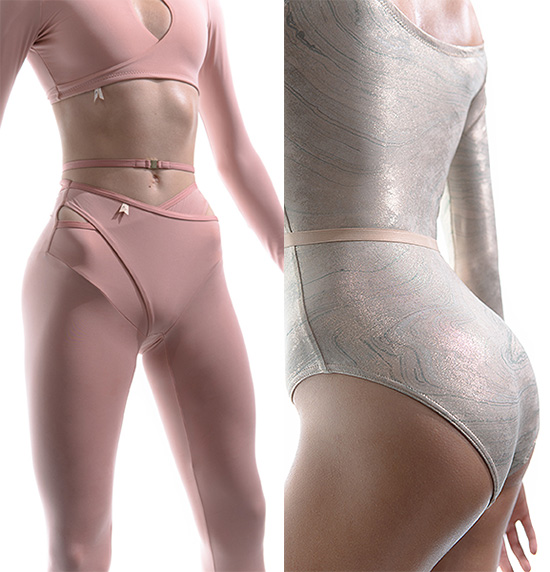 Describing itself as "luxury leisure and body-wear", the label was founded as a collaboration between model Valerija Kelava and Uroš Belantič, a fashion designer with experience in creating costumes for ballet troupes. Inspired by the world of dance, they aim to infuse their garments with a "sophisticated Parisian attitude" while maintaining their functionality as practical athleticwear – meaning comfortable, breathable fabrics with plenty of stretch, plus double layering where required for support or modesty.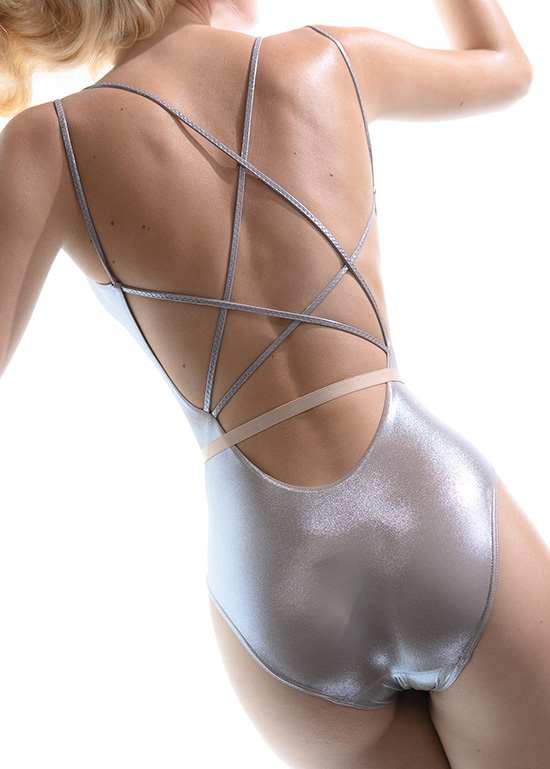 The duo source their premium-quality fabrics from Northern Italy, before employing by a family-run manufacturer in their hometown in Slovenia to bring the garments to life. They launch two main collections per year and for this latest one, titled Lustre, they spent months developing exclusive fabrics which include shimmering, marble-like prints and iridescent solids.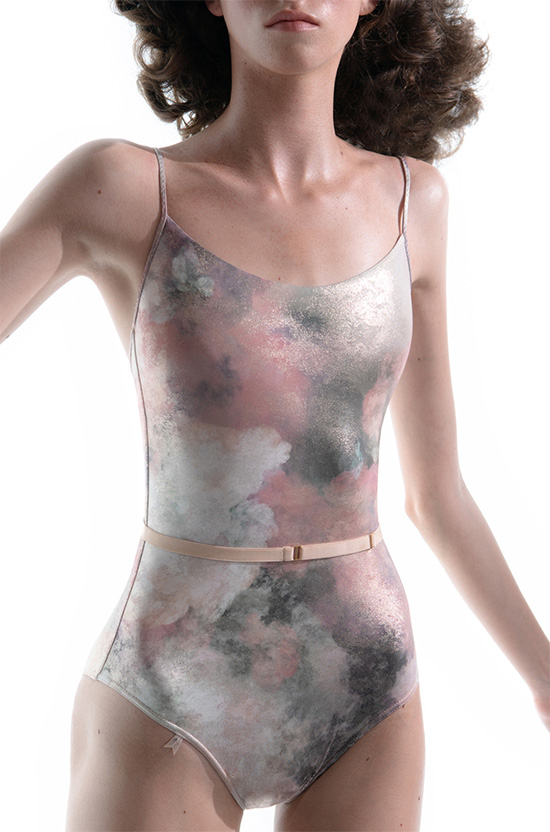 "For a long time we had been chased by the simple idea of a shiny leotard to create an illusion of a glowing body," Kelava told me. The result is garments that absolutely grab the attention, whether they're catching the stage lighting or just the sunlight. Lustre also includes coordinating pieces in matte jersey, plus beautifully-draped and gathered sheer stretch tulles. And the shapes are just as eye-catching as the glossy fabrics, featuring elements such as wrap-over details, structured shoulders, and strappy, open backs.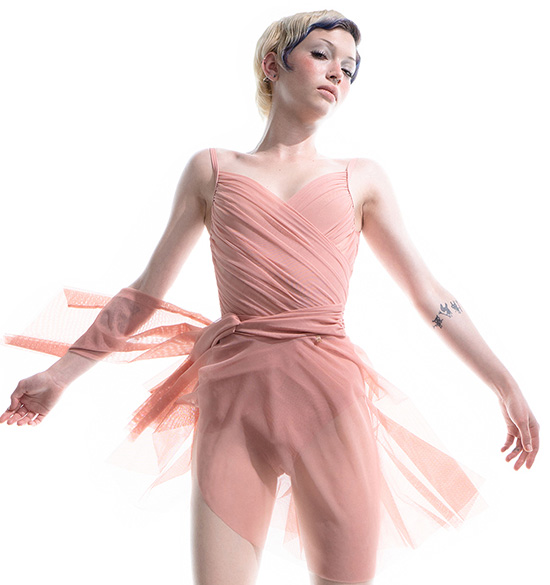 As a dance-focused brand, leotards – both sleeved and sleeveless – naturally form the bulk of what's on offer at Just A Corpse, but there are also fitted crop tops, leggings, jumpsuits, sheer wrap skirts for layering, and more. It's easy to envision how these could be incorporated into your daily wardrobe, either as outerwear or chic loungewear, or worn to ballet class and kept on for the journey home.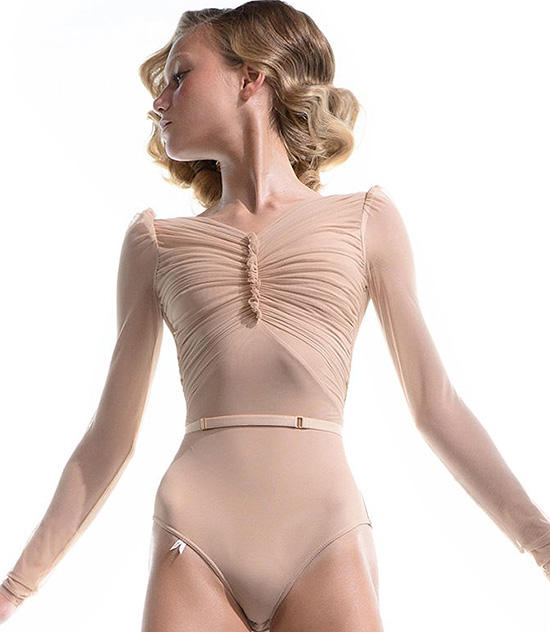 Kelava believes that dancewear has evolved from what it was once – strictly for dance, and aimed only at professionals. "Diverse people from different professions and backgrounds are finding joy and expression through dance. It is sort of becoming like yoga, an activity merging with lifestyle." she explained, "In that context, individuals are also looking for garments that not only serve the purpose of activity, but they want to look good as well… our products are also worn as fashion garments by many of our customers."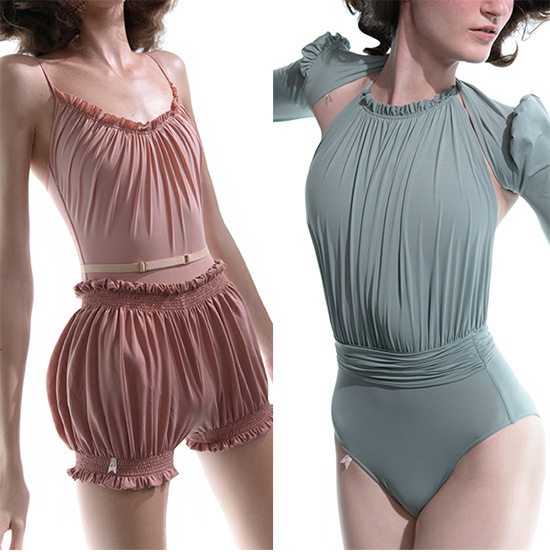 The garments in Lustre are available in sizes XS to XL, and range in price from approximately $120 to $330. Professionals such as dancers and yoga teachers, as well as dance students, can apply for a 20% discount.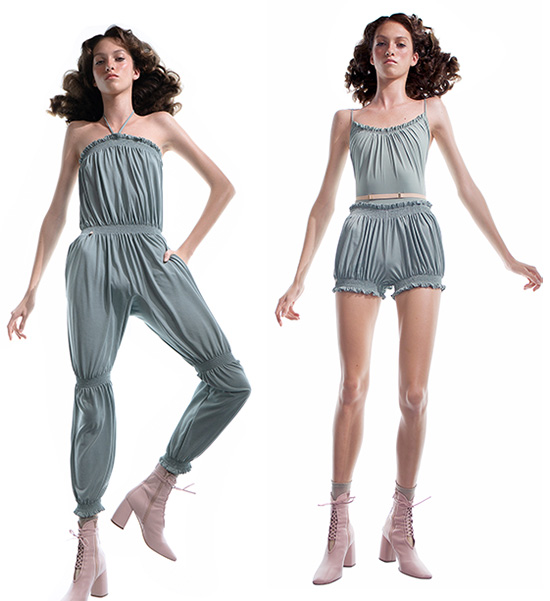 Contact information:
Website: https://justacorpse.com/
Instagram: @justacorpse_official
Email: info@justacorpse.com
See More Articles in Our Gallery by Estelle Puleston