Hot Trend Onesie Rompers for Chic Comfort ~ Urban MuuMuu by PJ Harlow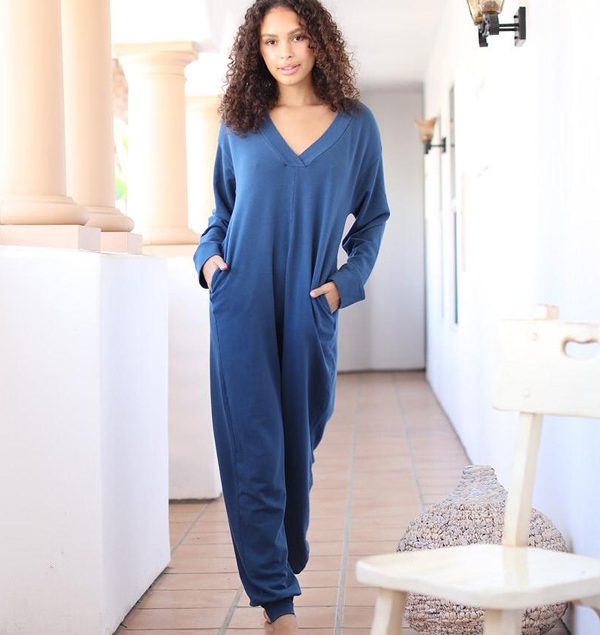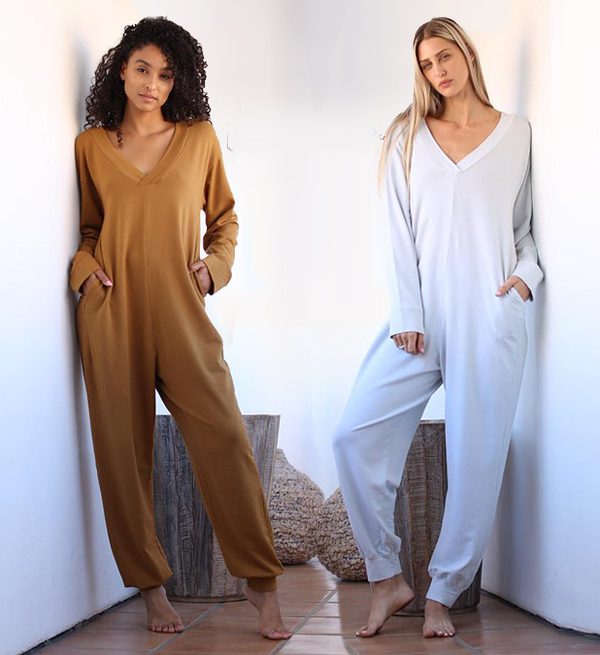 One of the season's hottest trends are cozy rompers. Urban MuuMuu's Supima Cotton Modal French Terry Rompers are so soft, stylish and comfortable, they're a 'must have' for your lounging wardrobe!
Made in the USA, this onesie is great for sunny warmer climates, and hot sleepers; wear it all year long, indoors, or out! The V-neck styling makes it easy on and off… there's even pockets!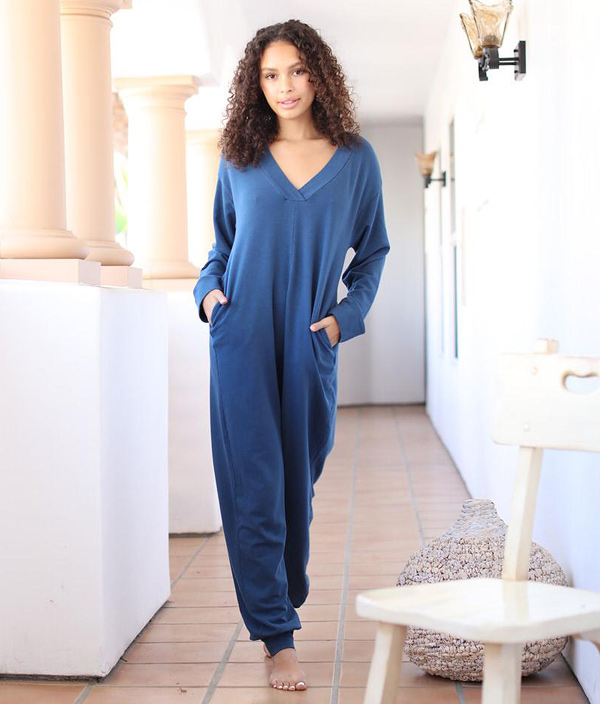 "Great quality color and fabric. Awesome design" Holly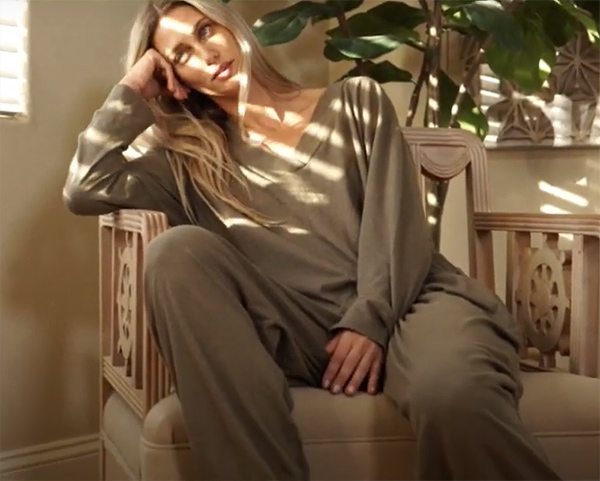 Available in 11 colors, these supima cotton onsies come in one-size-fits-most: Choose size '1' to fit 2-14 (with room to spare) as well as a larger version that fits 14-18 (Choose 'Size 2' with room to spare).  This chic romper is roomy with a light stretch and is a perfect holiday gift for a loved one or yourself!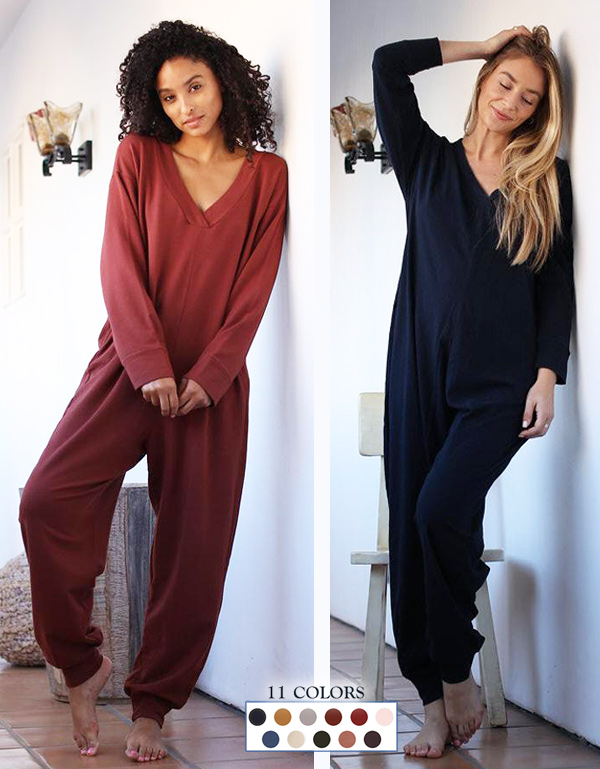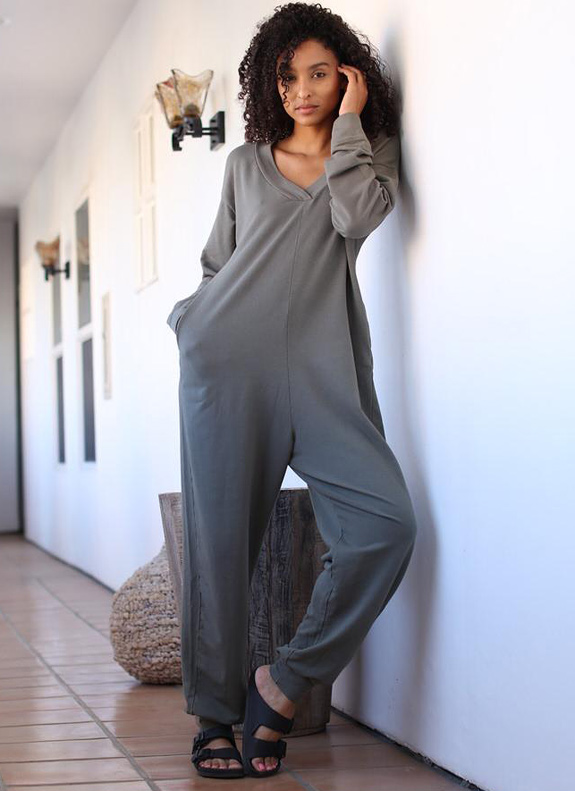 See more PJ Harlow and Urban MuuMuu collections in their Spotlight