Tumbler™ Wool Dryer Balls ~ A Soft, Sustainable, Superior Holiday Giftable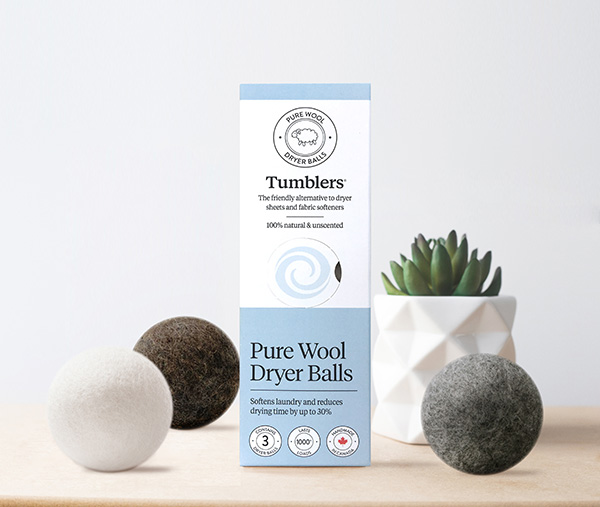 By ELLEN LEWIS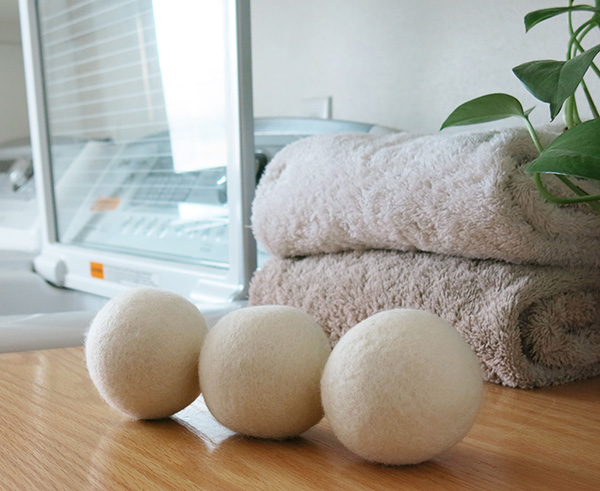 I love these Tumbler™ Pure Wool Dryer Balls gifted to me several years ago from the Forever Group. I tried them, wary of their mission claim "to encourage eco-friendly drying and eliminate toxic dryer sheets." But always in search of a great product with a terrific backstory, I decided to learn more. I discovered this everyday artisanal product was not only functional but very deserving of a new generation's attention.  I was even able to use them to dry delicate lingerie in the dryer.  Handcrafted by a company that truly cares about people, the tale behind their development is worth telling.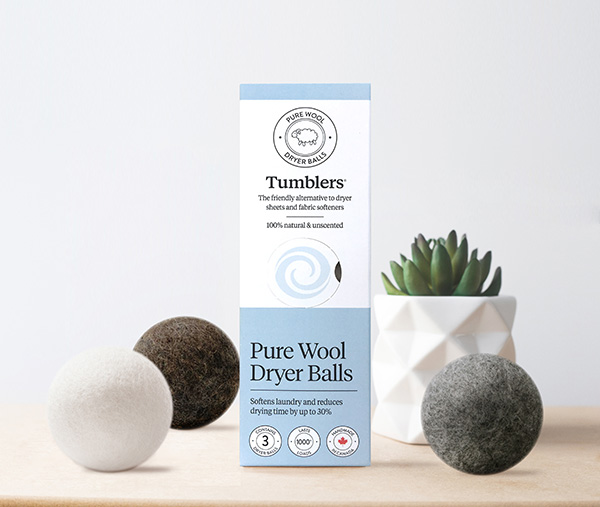 Having solved their initial goal of creating an environmentally friendly laundry wash, The Forever Group was challenged with the need to find a natural drying solution that would guarantee no inherent toxic chemicals that strip and dull the fabric.
The answer appeared in a local Canadian farmers market where an Ontario wool felting artist was selling her wares. A conversation ensued. A liaison was created, and The Forever Group was in the dryer ball business with the Tumbler's brand. In 6 months, with sales escalating from 500 to 2000 units per month, production capacity outgrew the artist's loft. With her support the process was brought in-house to a dedicated workshop. Put into the hands of a 5-person full time felting team now working smarter and more efficiently, Tumblers now produces 10,000 dryer balls a week with the ability to scale up.  In the 5+ years since they began, they have shipped 1.25 million pieces worldwide.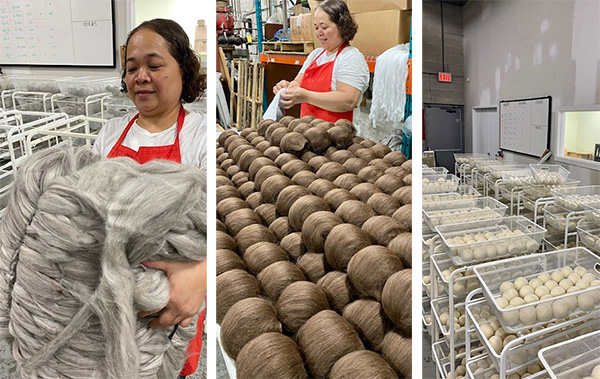 But back to basics. What makes them so environmentally sound? All of the Tumbler's wool is sourced from free range Merino sheep living on ranches in the USA, Great Britain, and South America. These ranches never practice mulesing (a cruel and ineffective procedure to soften wool). Working solely with Wool Cooperatives that mill on site the wool comes exclusively in its natural colors; white, brown, or grey. When finished with the balls, after 1000 uses, bury them in your garden where they are 100% biodegradable and hold moisture in the soil.
Available in a box that enables the customer to touch them, they are so soft, they are an easy up sale for any relatable store.
Pet lovers have discovered them. Woven so tight that an animal can't destroy them, they have become a sleeper category for the Tumbler's brand.
Think about it. This is a perfect stocking stuffer not only for laundry fanatics but also man's best friends.
Contact: Sales@TheForeverGroup.com.
See More Items by The Forever Group in Their Spotlight