Evelyn & Bobbie Enters the Spotlight for Holiday 2022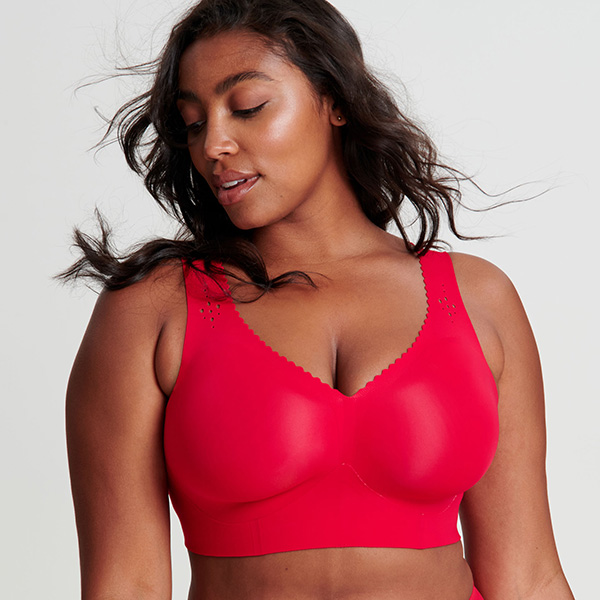 By ELLEN LEWIS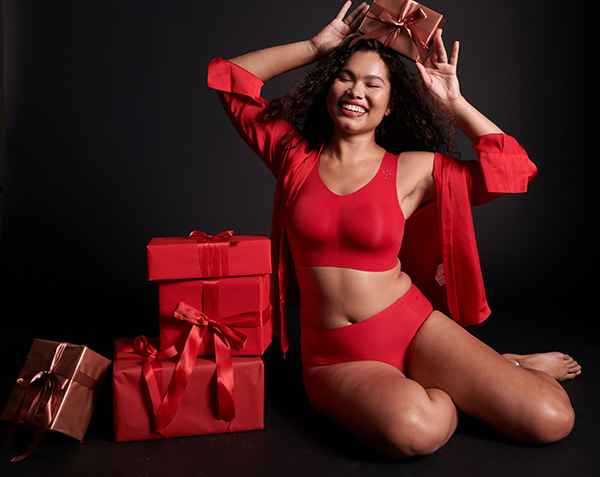 I am thrilled to announce our new Spotlight Partnership today with the Evelyn & Bobbie brand by highlighting their Holiday 2022 Limited addition of their bestselling Defy, Beyond and Evelyn bras. Incorporating laser cut details and gold hardware, they have added a touch of sparkle to these collections.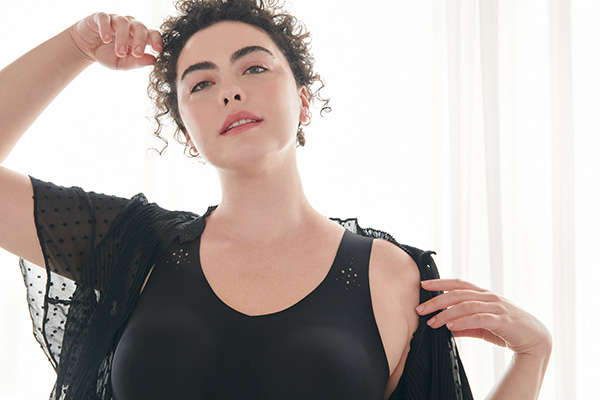 Defy
Clearly, I am a fan. I have personally highlighted them in several editorials since their inception in 2019. Initially, I was skeptical of their claims as a bralette that was not only curvy comfortable but lifted, separated, and supported women from small to 3XL. Just to put it in perspective, I am a 36-38 G-H cup and I wear a large. Then I tried the Defy bra, which shapes and molds to the body with its patented EB Core™ and back and side smoothing technology. It changed my general bra attitude.  I had always "put up" with discomfort for support, but finally, I had found a style worthy of wearing beyond the privacy of home.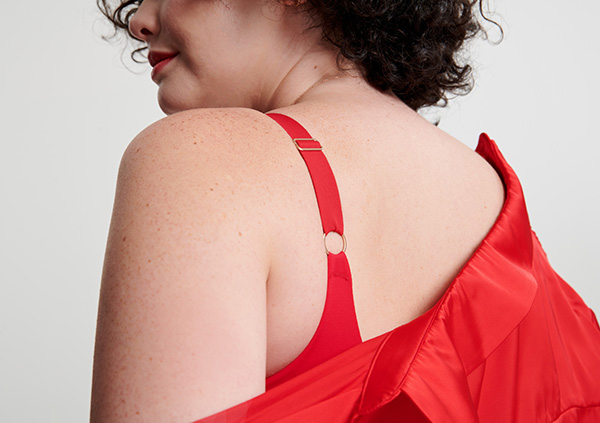 Beyond
That brings me to the next Evelyn & Bobbie discovery, the Beyond Bra. Engineered with the same technology, this style is an alternative choice. Both hook and eye closures and adjustable straps add some flexibility to the shape. After all, a woman's body is always in flux.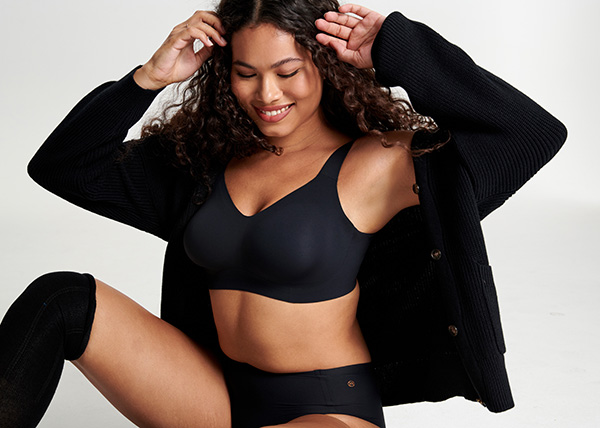 Beyond
Not only did these styles alleviate bra distress, but they gave me solace through the long lounge/workdays of the pandemic. It was life changing.
Evelyn
Very recently, I added the brand's newest innovation to my underwear mix, the Evelyn bra, a plunge design with the same engineering benefits as its' predecessors. Just listen to Susan M, a verified buyer:
  "Best Bra Made: Just bought my 5th Evelyn Bra! That says it all!"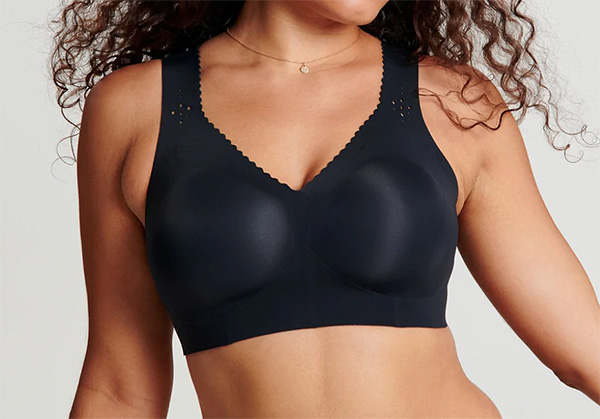 Evelyn
Here in Mexico my underwear drawer is now dominated by these bras. Other than for horseback riding, they are all that I wear. I can tell you that every single curvy woman to whom I have recommended these styles has thanked me, profusely, for the insight. No wonder they get so many 5-star reviews!
See More Evelyn & Bobbie in Their Spotlight