PJ Harlow ~ The Gift of Comfort For the Holidays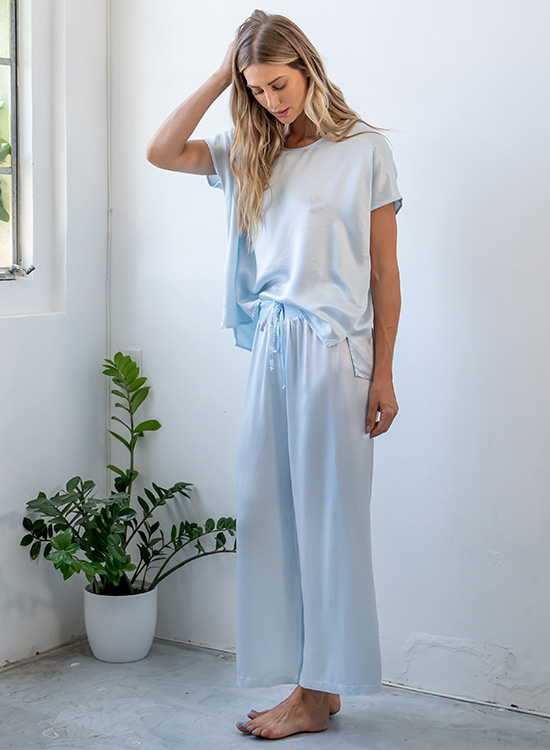 Soft, smooth, sensual, and sumptuous, PJ Harlow Pajamas are the perfect solution for relaxing at home or casual outerwear. Adding violet and pale blue to its already robust palette, key styles are now available in up to 14 colors. Generously draped luxury separates: drawstring pants, shorts, and tops are designed in the brand's silky rayon/ faille fabric. Mixed and matched with PJ Harlow's Micromodal/ Supima cotton/ spandex 2X1 rib jackets and tanks, these pieces are body friendly fitting sizes S-XL.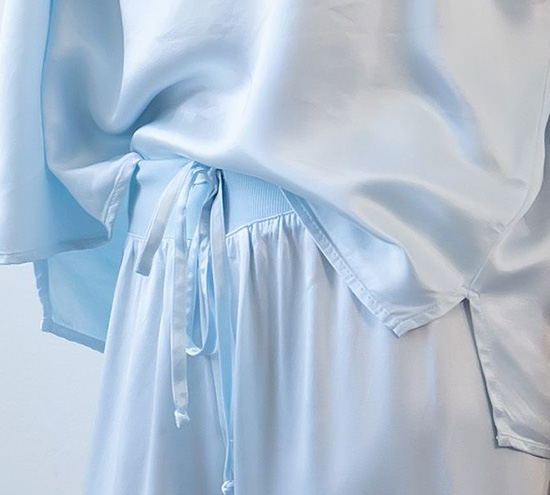 Jolie Pany & Roxxy Top (see above)
Capitalizing on the success of their "hero" shapes such as Jolie, Mikell, Amelia, Roxxy and Shelby and Laura (shown here) the brand, made in the USA, has established a legacy collection. Recognized globally for their easy-going versatility, they are a merchandising phenomenon. This season give a loved one (or yourself) the gift of comfort with a PJ Harlow pajama set.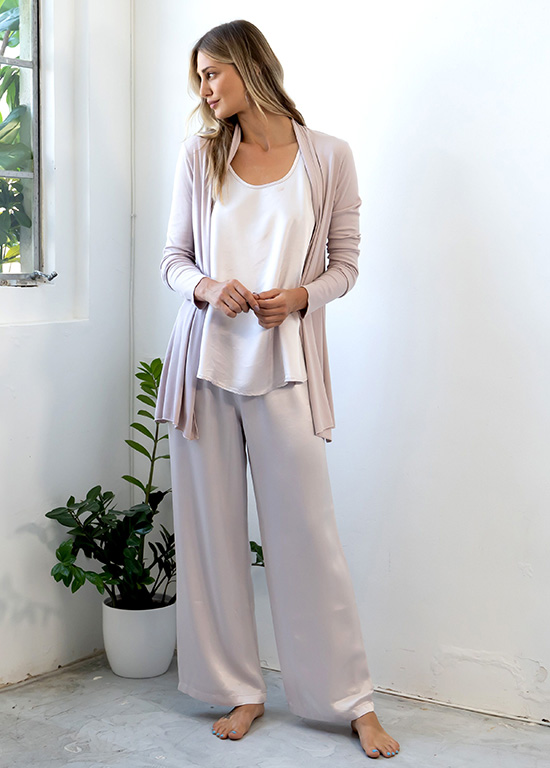 Jolie Pant, Laura Top & Amelia Jacket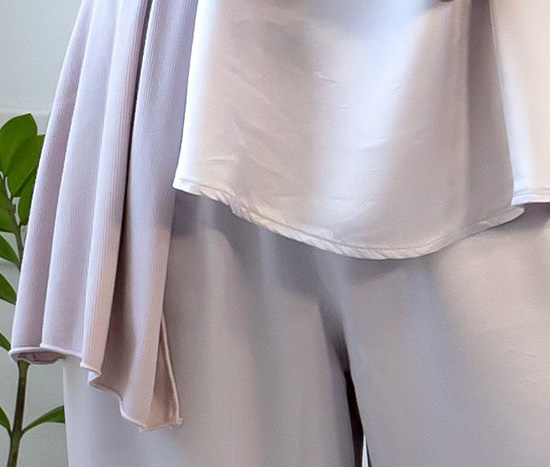 Jolie Pant, Laura Top & Amelia Jacket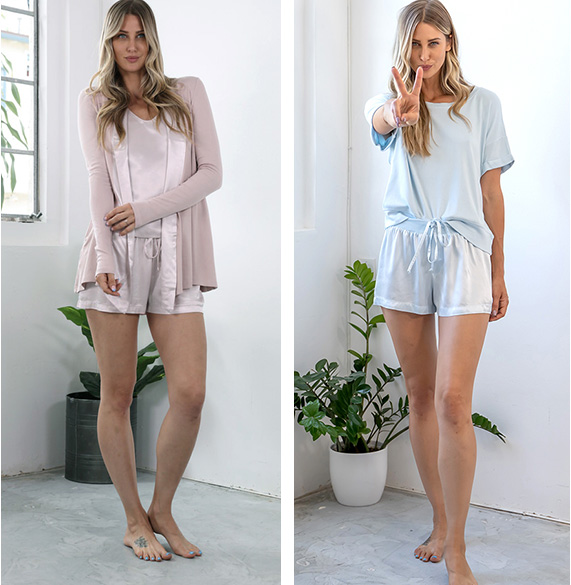 Mikel Shorty and Shelby Jacket
See more PJ Harlow Collections in their Spotlight