Chantelle's T-Shirt Triumvirate: Meet Lucie, Norah and C Jolie's Latest Innovations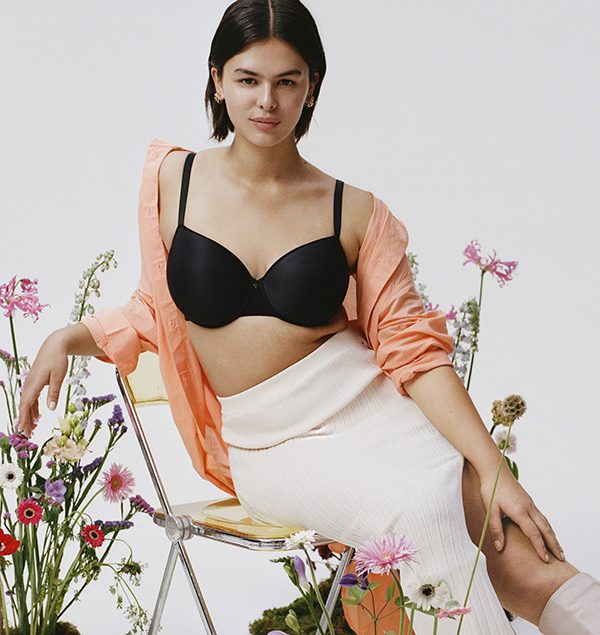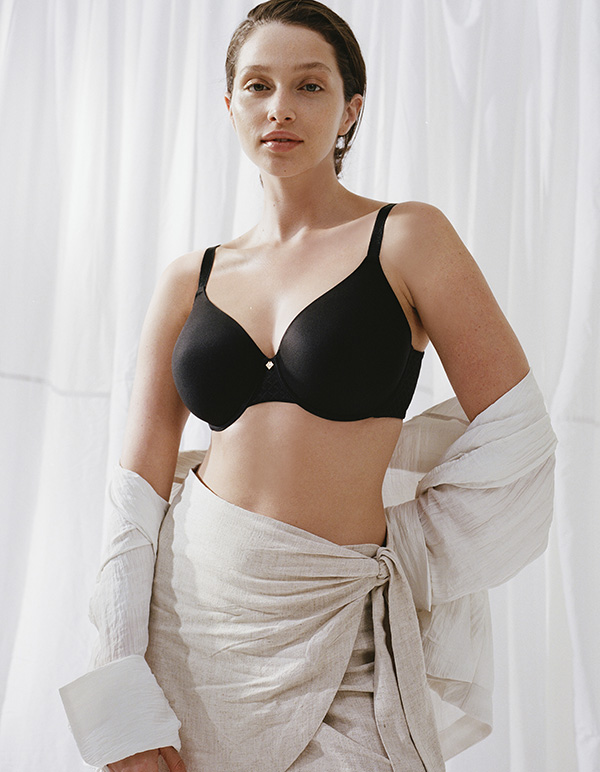 This spring Chantelle Lingerie presents a triumvirate of t-shirt bras worthy of a coterie of feminine needs. Meet the newly launched Lucie Stretch Lace Memory Foam Demi and the Norah Chic Eco-Light full coverage bras as they join the already bestselling ¾ C Jolie Memory Foam option. All three shapes boast incredible comfort fostered by ultra soft, lightweight, flexible, and smoothing materials that disappear under clothing.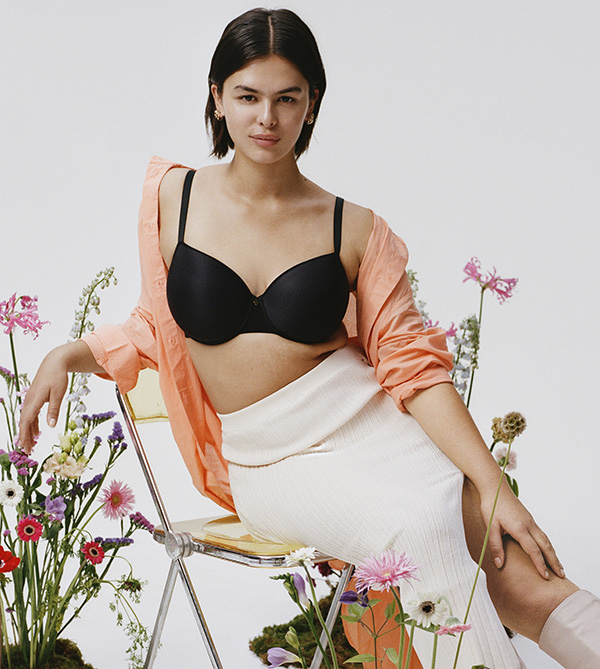 The Lucie Stretch Lace Demi is a sexy daily option. Designed with innovative memory foam cups that react to the wearer's body heat, they create an uplifting custom fit for sizes ranging from 32-38, B-G. The tall double layer band is covered by a delicate stretch lace and is finished with charming details.
The Norah Chic Eco-Light Flex Full Coverage style (top of page) continues Chantelle's sustainable efforts. 20% of the bras weight consists of recycled and sustainable materials. Offering a new foam pad that is 25% biobased carbon, the full coverage cup flexes to many shapes. Along with the tall buttery soft brushed back lace band this style offers lightweight containment for sizes 30-38, B-H cups. Delivering soon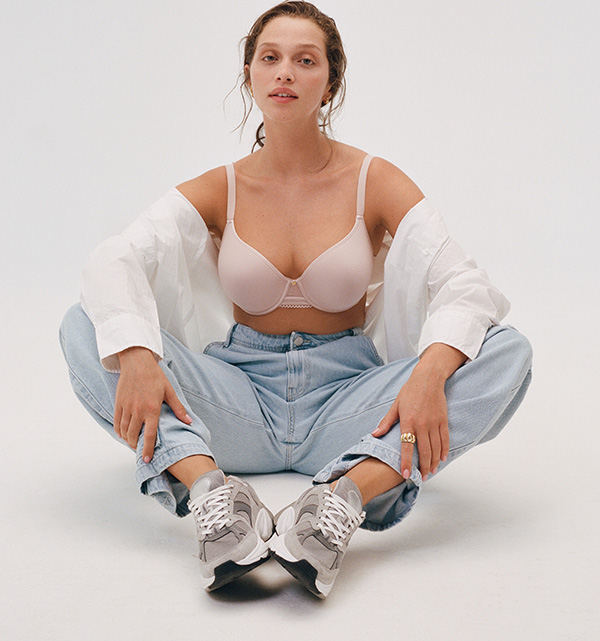 These two new styles join the already bestselling C Jolie ¾ cup Memory Foam t-shirt bra that we first highlighted in June of 2021. Still providing all the features originally promised by this ultra comfortable everyday bra, the style has been updated with the new memory foam pad that reacts to body heat and takes on the wearer's specific shape. Already a favorite for sizes 30-38, B-G this feature adds even more flexibility and comfort to the style.
See More Collections by Chantelle in Their Spotlight