Skarlett Blue Launches its New 2023 Campaign: "In All Forms"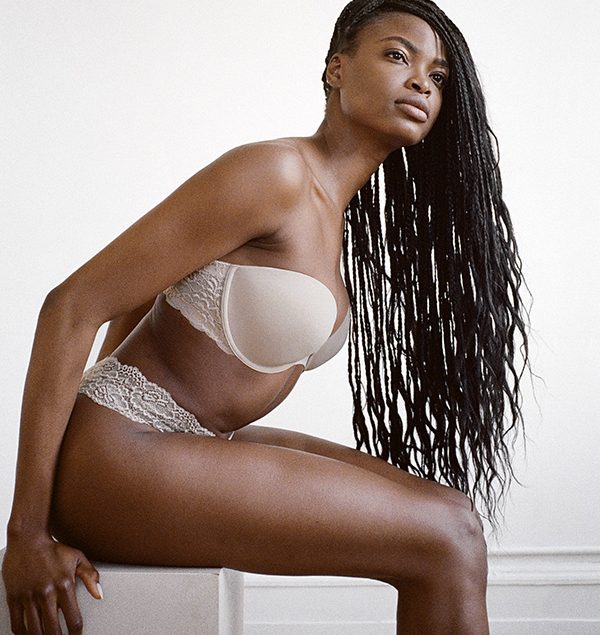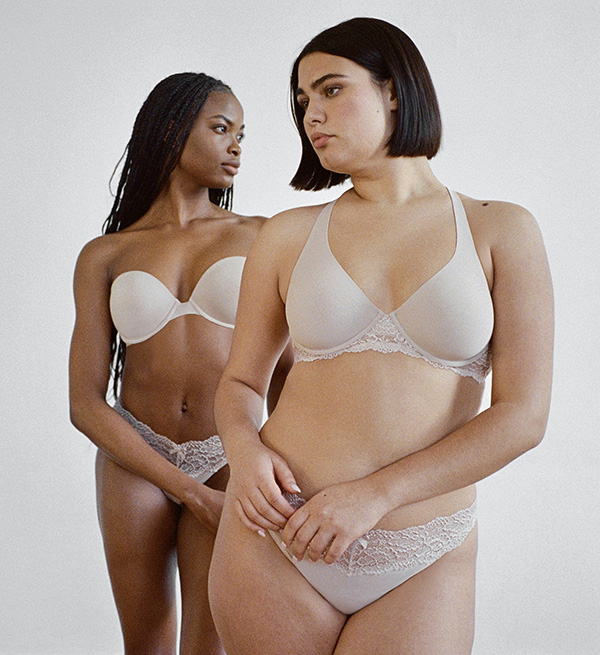 This spring Skarlett Blue launches its new campaign "In All Forms" celebrating the female body in all its attitudes; confident, vulnerable, and unfiltered. Fostering the belief that lingerie is an extension of the individual, Skarlett Blue's collections have always reflected wardrobe adaptability. With a range of sexy, sassy, and beautiful intimates that function in a multitude of venues, the brand answers the needs of a large breadth of women. Known for excellence in quality and value, Skarlett Blue's focus on comfort as well as charm is reflected in every style they sell. In honor of their respect for fit and function, this month they are highlighting three basic collections: Rouse Lace, Goddess and Spellbound. Together they satisfy a scope of sizes from A-H cups, 30-40. Featured here are seven versatile bras that honor the feminine form as a work of art.
Rouse Lace features two shapes: a Balconette silhouette in extended sizes 30-40, C-G and a Super Plunge Strapless bra, 30-38, A-G. It's the lace overlay on the cups as well as the 2-ply stretch lace back that define this collection.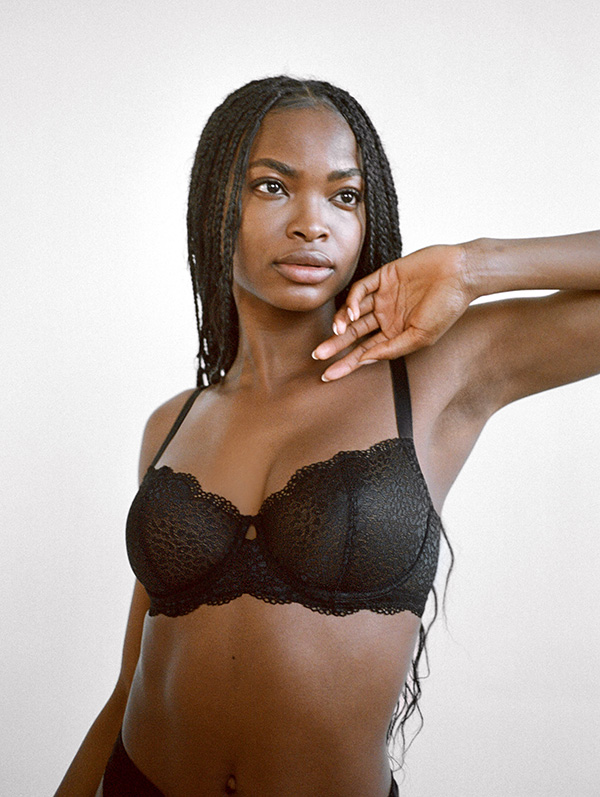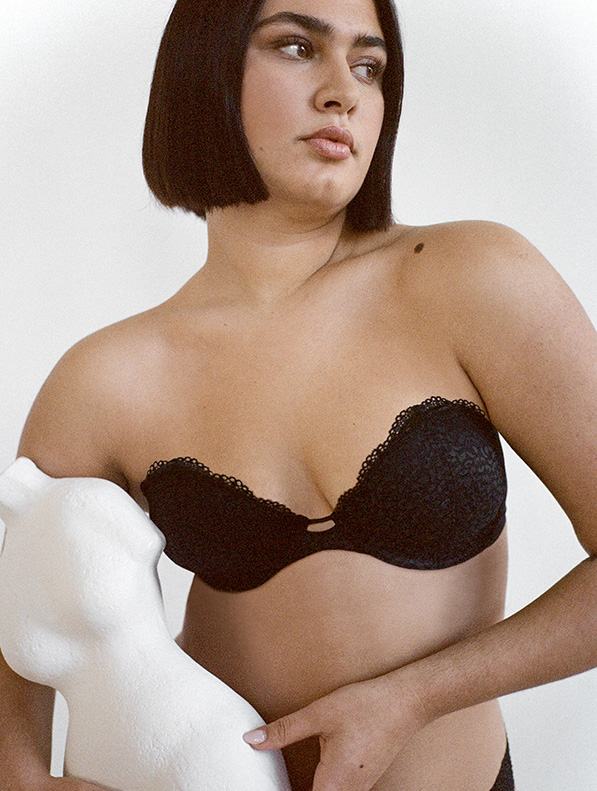 The Goddess collection is composed of three different styles. The lightly lined, lace back Plunge Strapless Bra fitting 30-36, A-DDD converts easily to a classic, crisscross, halter or one shoulder style. That's 5 bras in one.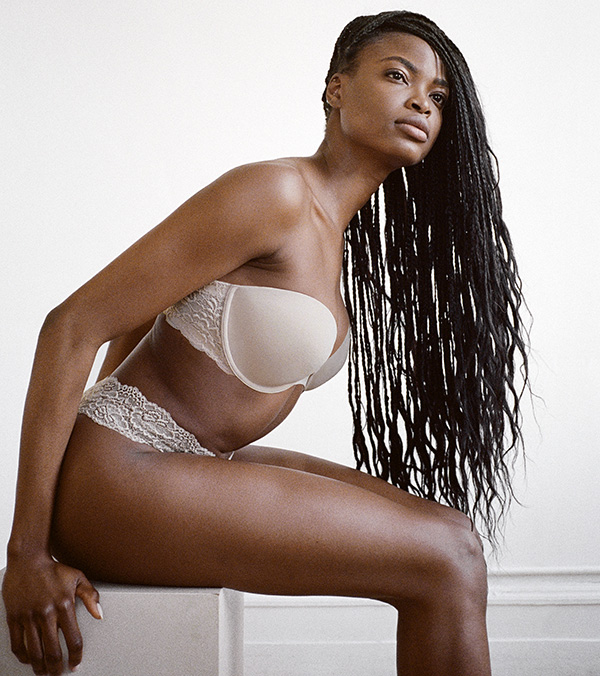 The everyday Plunge T-shirt Bra, also a multiway choice, is constructed with stretch seamless foam cups providing a flexible fit for 30-38, A-G. Lace edging as well as lace back features also found here.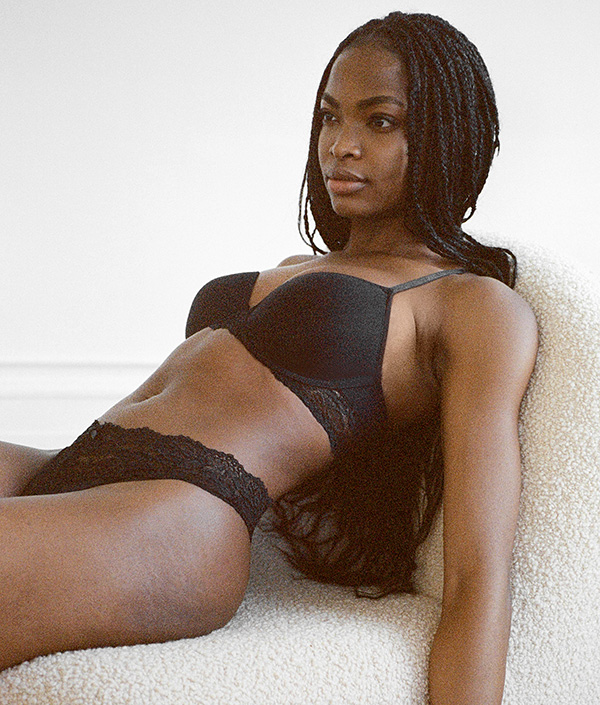 The Unlined Underwire option is a 'go to' choice for women 30-36, B-DDD who seek support in low cut tops. Again, all the Goddess lace details are featured here.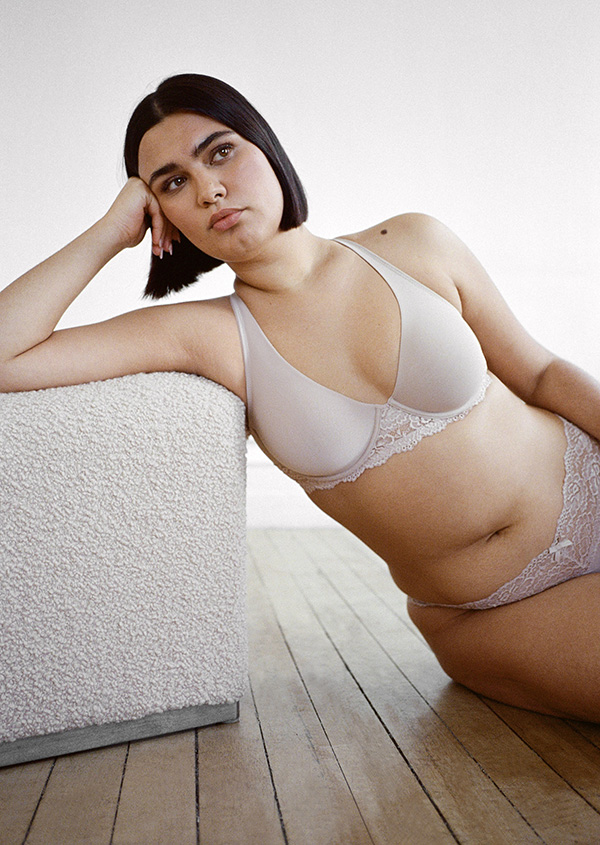 Showcased here from the Spellbound collection are two separate shapes known for their barely their feel. The Sheer Side Support Bra is engineered with all the construction details that guarantee a great support or 32-38, C-H.  Rigid embroidery lined with tulle effect on the cups and side slings lift and support.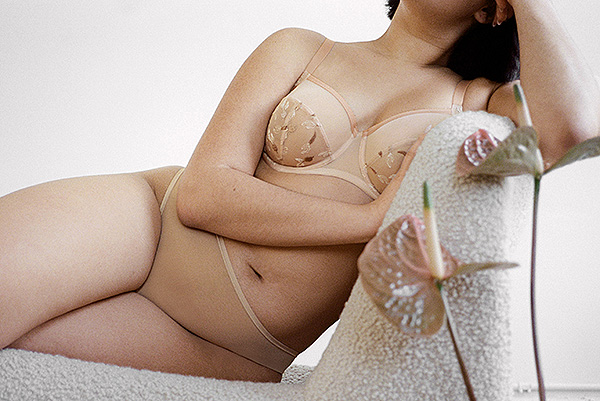 Couple this with the Demi Spacer T-shirt Bra, for a very natural basic light as air look for 32-38, B-DDD.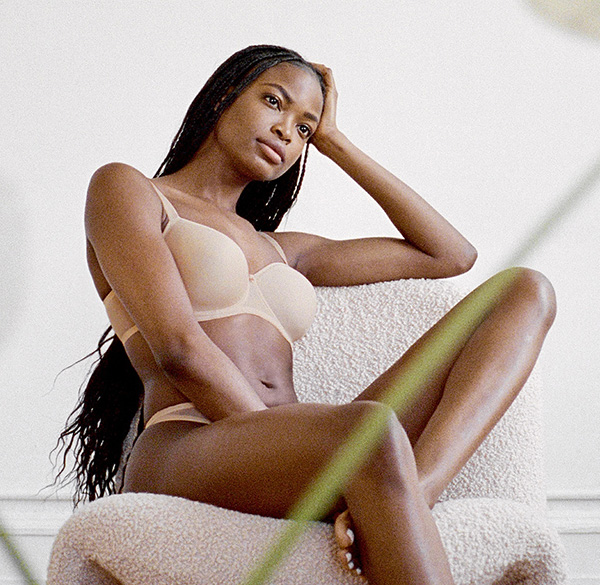 See More Skarlett Blue Collections in Their Spotlight on Lingerie Briefs