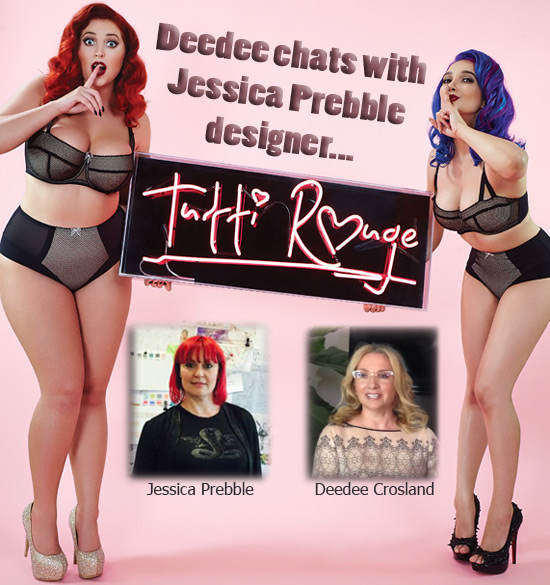 From across the pond, Jessica Prebble, founder and creative director of Tutti Rouge, skypes with Deedee Crosland and shares her stories and career path to developing this super successful, fun and flirty lingerie brand.  Their mission is: Beautiful Bras for Curvy Girls in sizes 28-38 D-HH and everything in between. Also Jessica's launching Rougette, an exciting new, fuller-figure sister brand… (She also shares some very amusing stories!) Listen to find out… Enjoy!
Listen to Deedee's interview with JESSICA PREBBLE
click arrow below…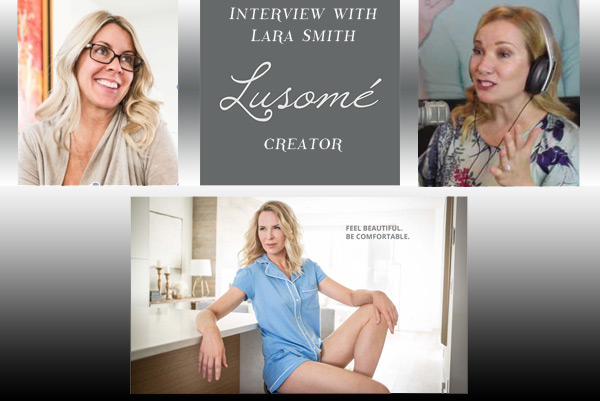 Enjoy Deedee Crosland's in-depth and fascinating chat with special guest Lara Smith the creator of Lusomé. Lara shares how after years of research and development, Lusomé was launched to help women that experience night sweats find stylish comfort during slumber.
Lusomé is a beautifully designed sleepwear brand using the most innovative moisture management technology possible for naturally blended fabrics. Lusomé with Xirotex™ provides women with revolutionary moisture management in luxuriously soft fabrics expertly engineered for ultimate comfort.
Listen to Deedee's interview with LARA SMITH
click arrow below…
…
...Read more