by DEEDEE CROSLAND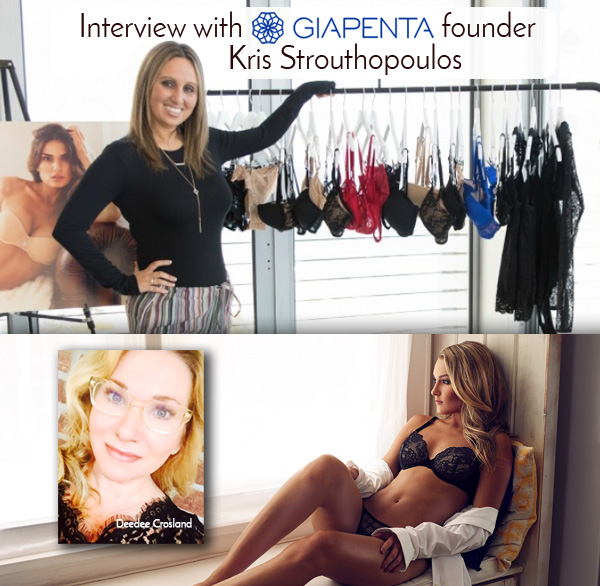 A recent chat with Kris Strouthopoulos, founder of Giapenta luxury lingerie shares how and why she developed Giapenta (whose name was derived from the Greek words meaning FOREVER) and how their exclusive TempPro™ high-performance fabric brings comfort to the next level by proactively balancing your body temperature, keeping you cool and comfortable. It's a beautiful, sexy line and great interview – take a listen!
click small box to the left below to start audio…
by DEEDEE CROSLAND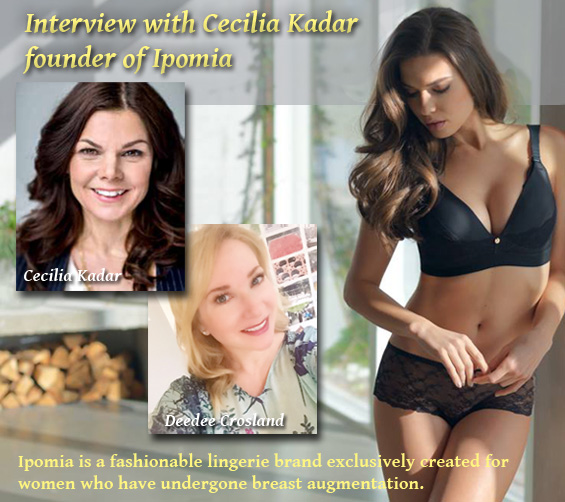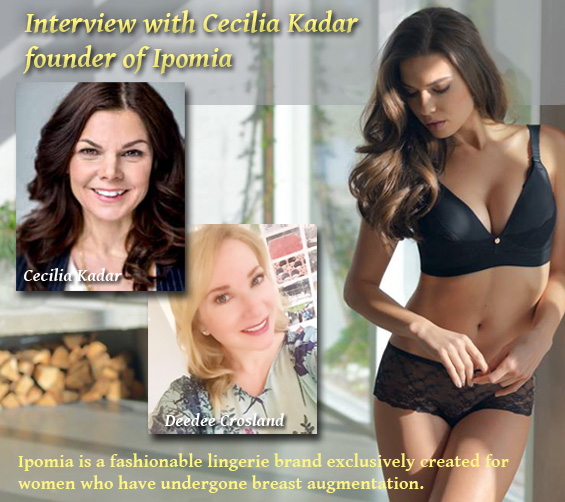 I recently had a very insightful discussion with Ipomia Lingerie founder Cecilia Kadar. Cecilia shares how she discovered the need in the market for bras specifically developed for augmented breasts, and gathered the team of specialists to start Ipomia. She focuses on the post surgery styles being beautifully designed and supportive. What I love about Ipomia is its a "one stop shop" for post breast augmentation care because she caters to ALL of women's lifestyle needs.
click small box to the left below to start audio…
…
Read More
by DEEDEE CROSLAND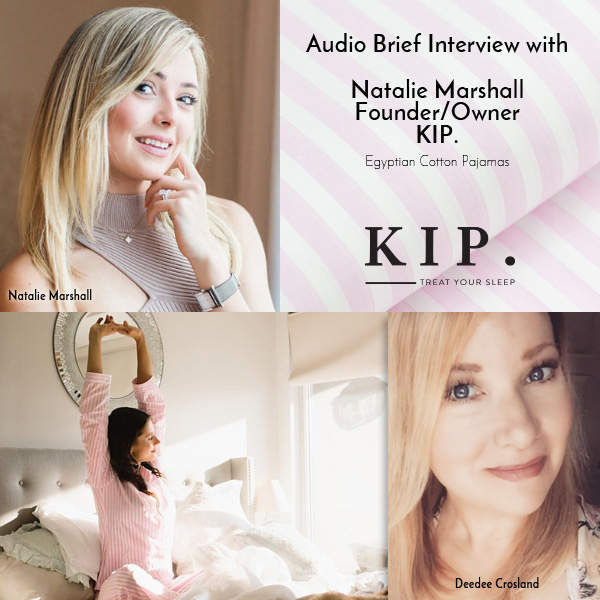 I recently enjoyed a lively chat with Natalie Marshall about her brand KIP SLEEPWEAR. Natalie shares her fascinating journey of designing and manufacturing high quality, chic pajamas that are traditional in style with a youthful twist. As a young girl she recalls the excitement of receiving exquisite pajamas as gifts from relatives in Britain, which she cherished, but as an adult had difficulty finding locally. KIP Sleepwear was founded as a way to recreate the perfect pair of pajamas ~ and share with the world!… Read More