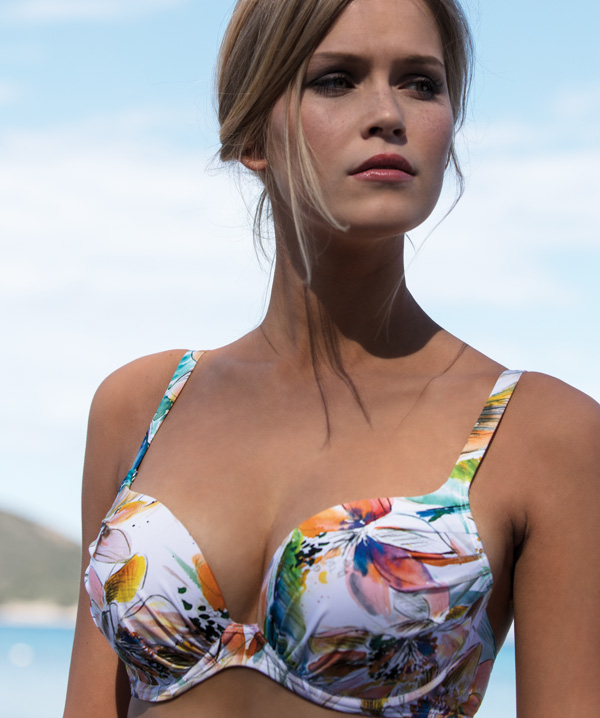 Empreinte is treating you to a break inspired by the relaxing Caribbean, infusing their swimwear collection with a sense of fun luxury and laid-back chic. This trendy high-end bra-sized swimwear line enhances silhouettes with soft feel fabric and French know how ~ all keys to its worldwide success.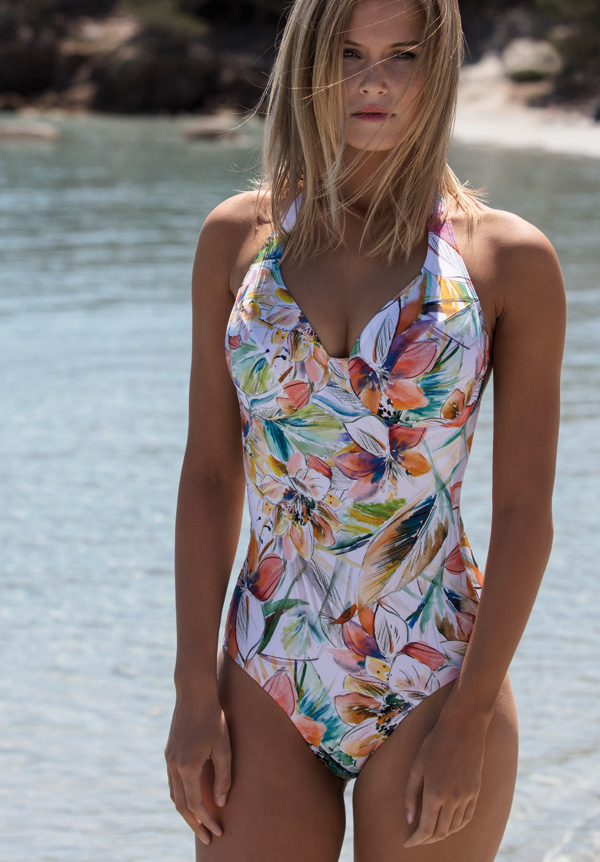 Colourful natural surroundings are expressed with blues and greens, such as LAGOON (above), IRIS and HORIZON, freshened with a pure white. Warmer orange and pink tones, such as POPPY, FUCHSIA and MANGO intoxicate with their sunshine hue.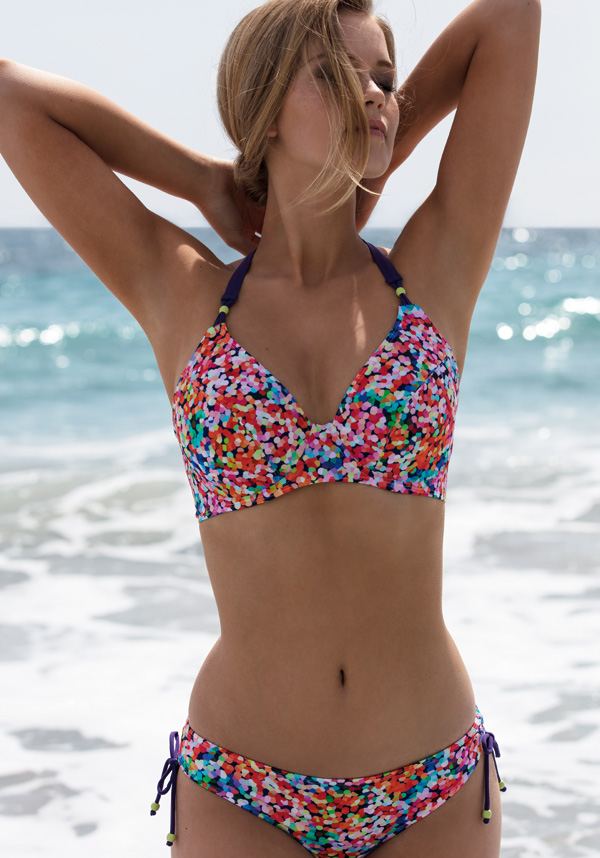 Party Iris Bikini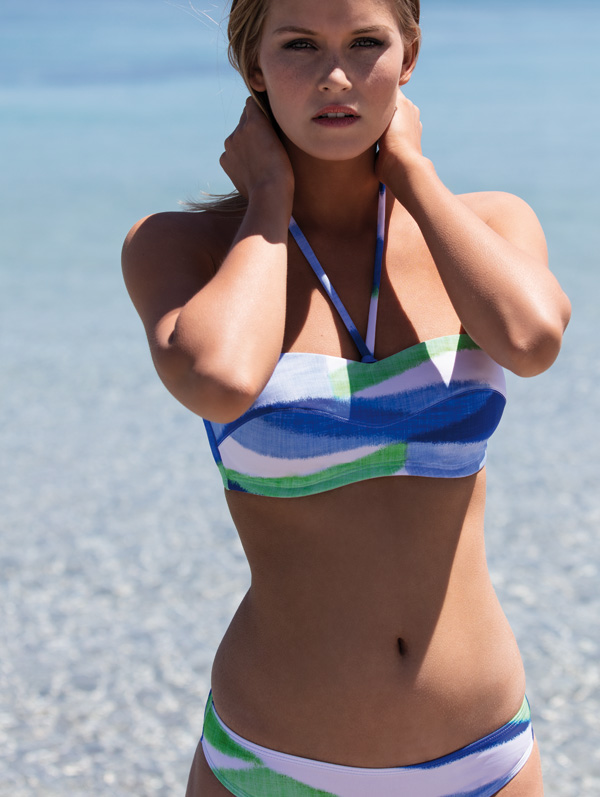 Alizes Horizon Bikini
Empreinte's constant quest for quality means that special attention has been paid to the decorative finishes and choice of fabrics. The soft, body-shaping woven fabric for the plain colourways combines comfort with figure-enhancing properties. A new fabric with a subtle satin sheen for the patterned colourways enhances the brightly coloured, graphic-rich designs.
3 ultra-chic plain colorways are waiting to … ...Read more