BRIEF ALERT! CurveNY Lingerie & Swim
This Week's Intimate Discovery:  New Brands debut at Curve NY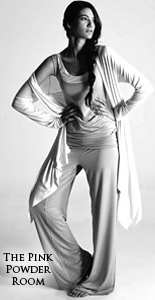 There will be 314 brands on display at CurveNY , at least 30%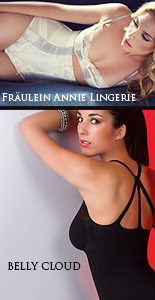 newcomers to the show, but I am particularly pleased to see a few that truly intrigued me with their product message when I first discovered them in Paris at The Salon De Lingerie.   I found The Pink Powder Room (booth 274), a collection of gorgeous Egyptian Cotton Loungerie, while I was searching for factories capable of quality knit production.  These are supremely soft layers that are effortlessly chic.   London based Fräulein Annie (booth 225) caught my eye while navigating the Spicy Garden venue reserved for new and innovative lingerie designers. Exquisitely rendered French inspired underpinnings give this glamorous collection a modern twist on tradition.   And just when I thought there was nothing else to see in Shapewear , along comes the German brand Belly Cloud (booth 241) with its transparent integrated support zones.  Honing in on the defining elements of their country"s design esthetic, each of these brands helps to expand the global reach of the North American Intimate Apparel Industry.
.
"I Do Not Seek, I Find"  . . . Pablo Picasso
.
inquiries:  Laurence@curvexpo.com
.