US vs UK Lingerie Gift Giving ~ Is There a Difference?
By HELEN MASTERS
Lingerie – The Ultimate Gift ?? (TIP To Male Readers: This Column Will Solve All Your Gift Buying Headaches! )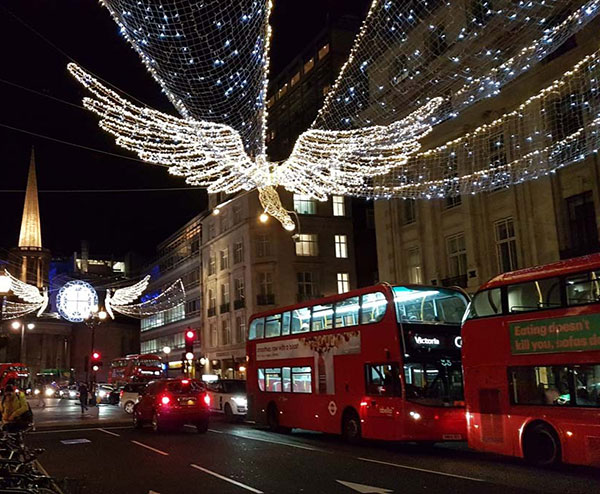 My recent columns have explored the themes of love and relationships and of course the difference between US and UK lingerie tastes. They have sparked some interesting comments and debate which inspired me for this next column to look into how the approach to the traditional gift season that is soon to be upon us varies between the UK and the US and, in the spirit of keeping all partnerships happy this Xmas, to unveil my top tips for lingerie gifts this season both sides of the Atlantic.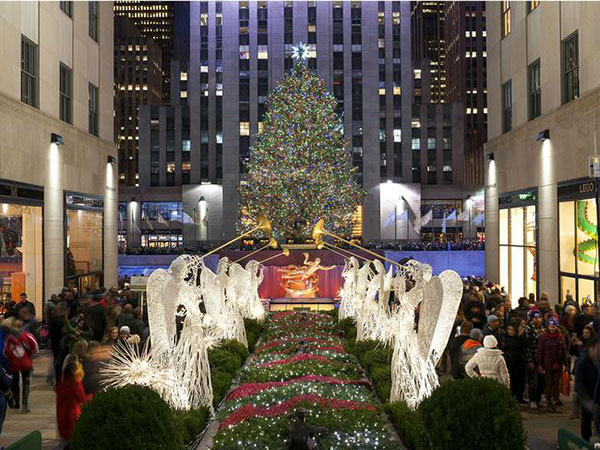 So how does our attitude to Gift Season vary?
Well, all I can say is 'Ooh to be Stateside this time of year!'  Halloween, Thanksgiving , Xmas and New Year's and then of course Valentine's are all major celebrations and great gift opportunities. We Brits could learn a thing or two from our US cousins on the subject of generous gifting – quite frankly with only one major gift opportunity (Xmas) plus the odd lacy number at Valentine's, we are jealous or as they say in Essex (quite near London actually) 'Well jeal'!
Interestingly, lingerie and nightwear are high on the list of 'most sought' and 'most bought' gifts in both countries but the lack of multiple Holiday Season gift occasions means UK consumers lose out with the average American spending $935 on gifts in the holiday season versus £400 ($535) spent by the average Brit. So, it pays to be in the States at this time of year!
As a lingerie aficionado, I was interested to find out if there are any other differences between our holiday season purchasing patterns – as I have explored in recent columns, there is a definite difference in lingerie tastes between both countries with our US cousins favouring more conservative, practical styles, and a stronger demand for sexier design-led styles in the UK, usually in brighter colours. I was keen to see if this led to differences in gift tastes too so off I went to do a little bit of research into the subject among the major lingerie gift buyers at this time of year – men!
What I found was that male lingerie gift buyers on both sides of the pond are actually surprisingly similar and that there are some common traits of lingerie gift buyers which appear to be universal.  So to celebrate the season of male lingerie purchasing I decided to undertake some research into the most common Lingerie Purchaser Personalities (LPPs) in the UK and US. What I discovered hopefully makes for a fun and informative read – see if you can spot yourself or your partner!
Mr Hand Holder – nervous and a bit twitchy, often known to hide behind mannequins in embarrassment – but his heart is in the right place and good on him for taking the plunge to buy her underwear! One thing my years on the sales floor have taught me is that it's worth plucking up the courage as ladies love a lingerie gift!
Mr Knows His Stuff – at the opposite end of the spectrum to Mr Hand Holder, he is confident, has bought lingerie for partners successfully before and strides in store with an air of casual, comfortable expertise. He's known for favouring silk and prestigious brand names but doesn't always know as much as he thinks, so actually a little help (in the form of big hints) can go a long way, especially if you want a gift that is a little bit more different this year!
Mr Brow Beaten Bloke – he's had it hammered home that he must buy her favourite range, in her favourite balcony style (no plunges please) in a 32ff in a practical skin tone & woe betide he gets it wrong! He's done 'experimental' in the past and got it badly wrong so, with fingers burned, he now sticks firmly to the rules! But the formula works….
Mr Last Minute Man – it's 4pm on Christmas Eve and he has precisely 30 minutes to complete all his shopping before he hits the pub. Cue something black, sexy and 2 sizes too small – but hey, he always gets a gift receipt!
Mr Perfect Partner – he does his homework, finds out her size, knows the sort of thing she likes but is prepared to put his own twist on it (with some professional guidance of course!) he strives to find a gift that is the best of both worlds – he wants to see her in it, she wants to wear it! And not a too-small -thong in site! He is our guru – and if you want to know how to be him – read on!
Ring any bells? I have discovered over the years that these examples exist in both countries, and of course the gifts they choose will vary. Here's my lowdown of the top lingerie gifts for each Lingerie Purchaser Personality, whether you are US or UK based – there is something to suit every personality type and every pocket!
Perfect for Hand Holders – Something safe yet elegant and a choice that any woman should like:
Luxury loungewear or nightwear styles are perfect for Hand Holders. My favourites this season include: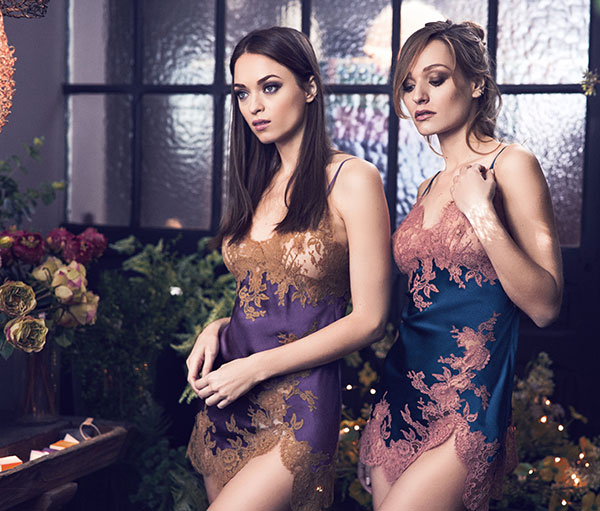 Marjolaine's classic silk and lace negligees, known for their bright and bold hues & currently available in teal or prune – stunning!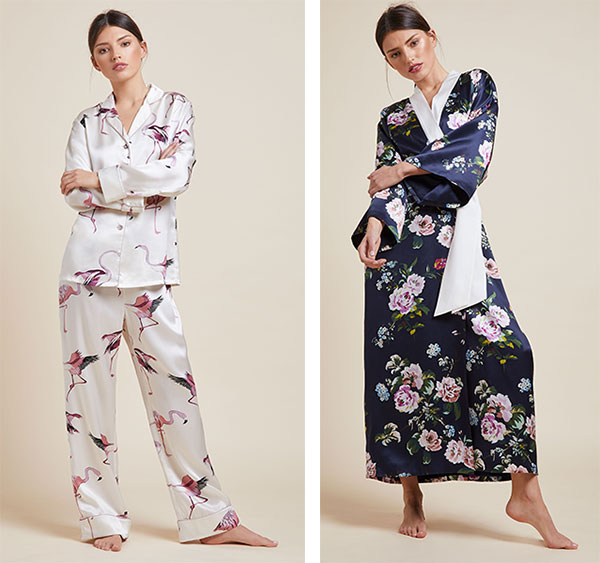 Olivia von Halle's Peregrine pyjamas & Queenie robe for up to the minute prints (flamingos!!) & luxury fabrics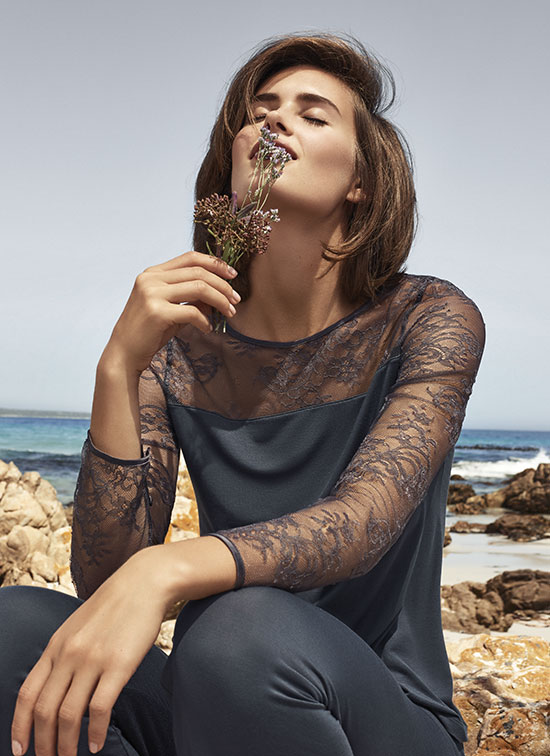 Marie Jo's Agatha loungewear for that soft, snuggly feeling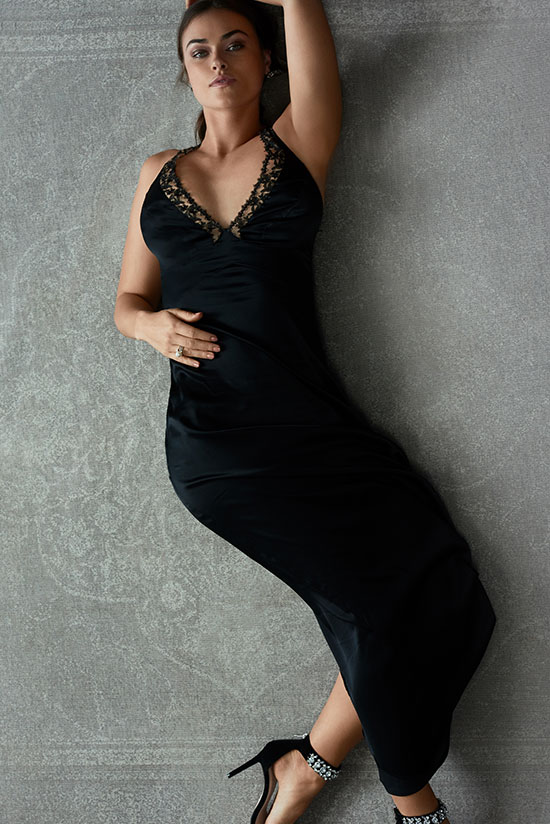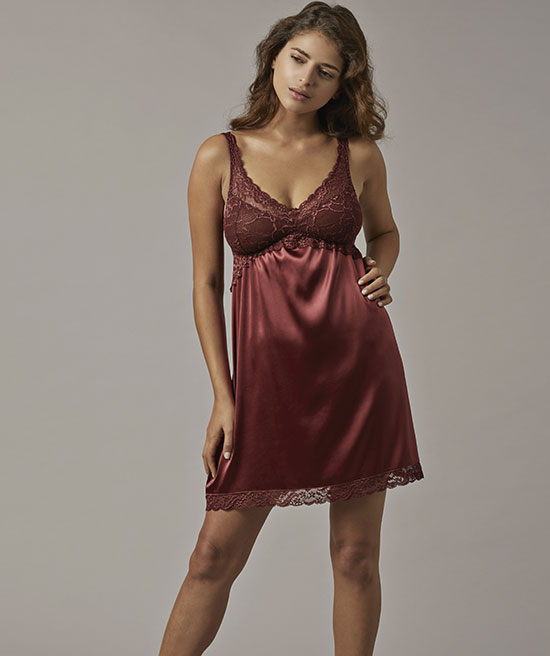 For full cup elegance, Prima Donna's Soiebelle nightdress (you could actually wear it on the town!) & Nui Ami's stunning cup sized silk negligees – loving this season's Bordeaux shade!
Perfect for Mr Knows His Stuff – only the best will do, so it's the top brands, most sumptuous fabrics or sexiest looks, try: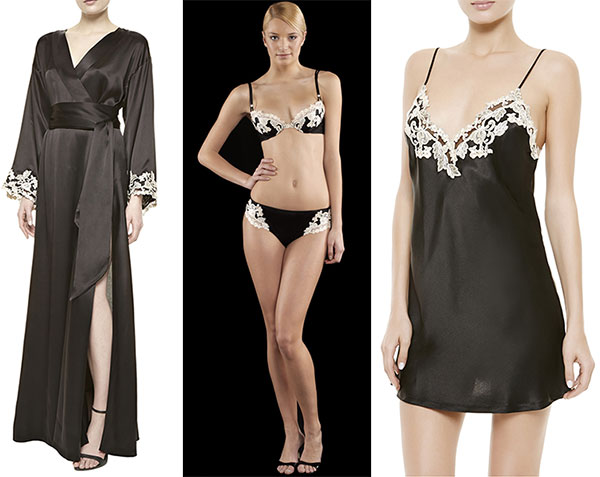 La Perla – the signature line Maison, known the world over was my Christmas staple, as a lingerie retailer, for years & never fails to impress, a truly iconic lingerie range that every woman must own at some point !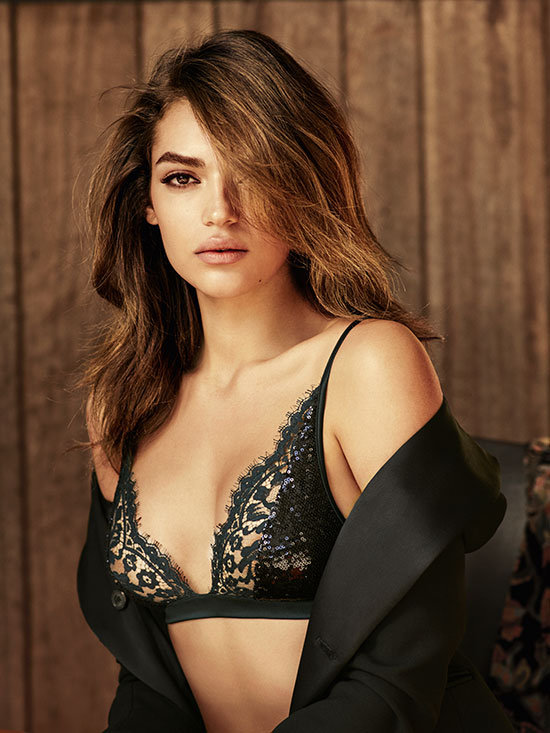 However, why not try and tempt her with something lesser known but just as good this year? Andres Sarda's Megeve set in the finest black lace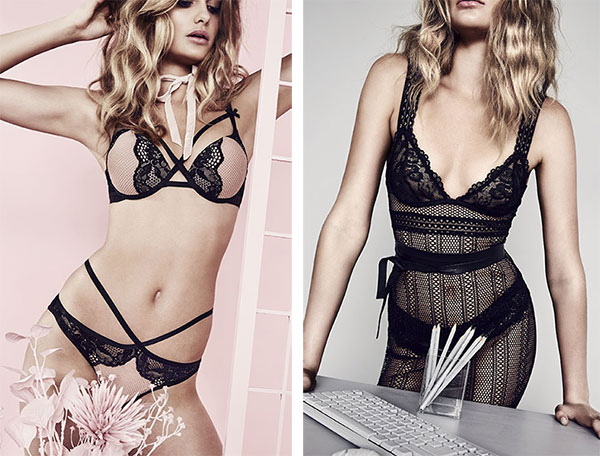 Palindrome's daring Kitty Chemise in black or supremely sexy double push up bra in dusty coral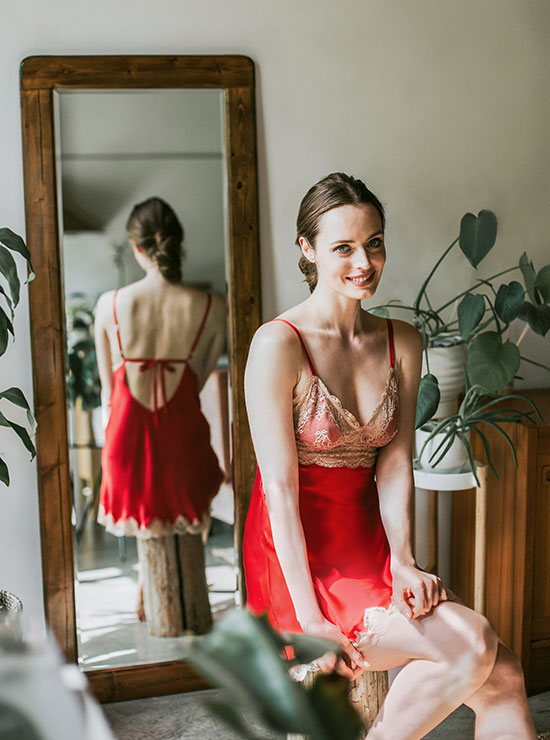 NK Imode's Odessa negligee in scarlet  all have the ultimate wow factor!
Perfect for Mr Brow Beaten – it might at first glance sound a bit (dare I say it) boring & practical but getting her the gift that is exactly what she asked for (with every detail correct down to the style of knickers and exact shade of beige) feels like the perfect gift for Mr Brow Beaten – he won't get it wrong if he sticks to the rules. But remember, you can always add a little twist on an old favourite to glam it up for gift season, try: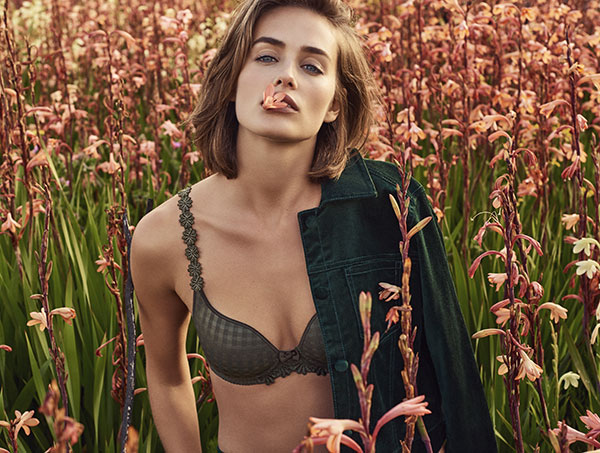 Marie Jo's cool khaki green shade for an up to the minute take on the classic Avero style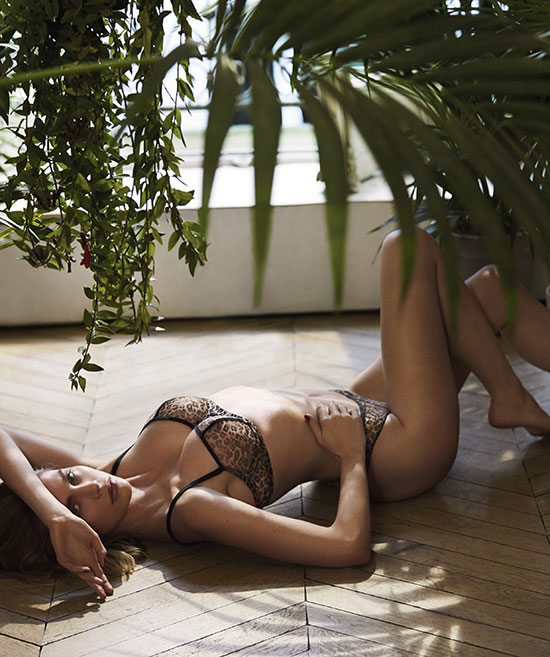 Aubade's sexy yet endlessly wearable Nudessence in the fabulous fauve colourway – roar!!
Perfect for Mr Last Minute Man – normally the one to bag something black or red in any size at all (and I have known him to pay for it with his partner's credit card!), with a bit of help Mr Last Minute Man can still get it right and be in and out of the store in record time. These hot little numbers fit the bill: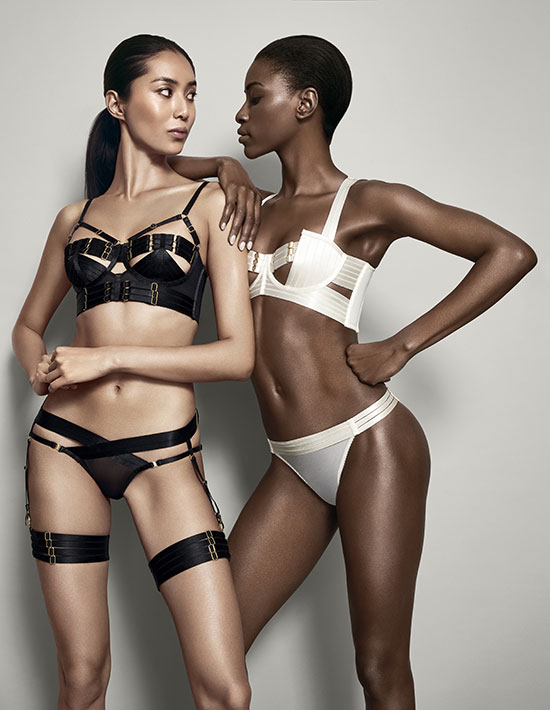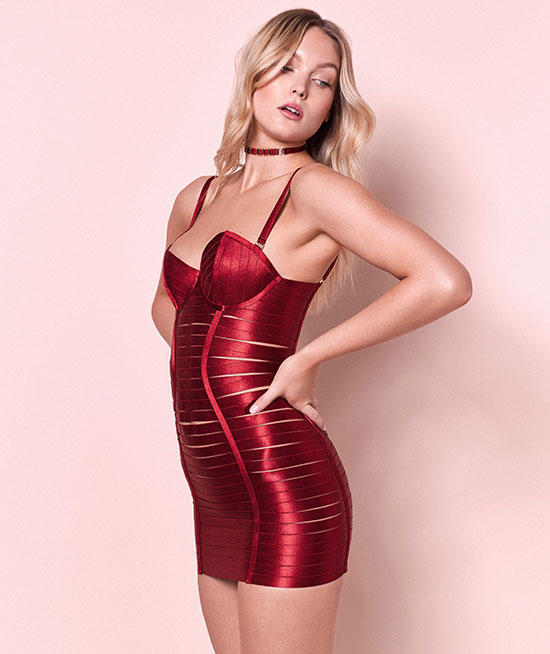 Bordelle's sexy-for-all skin toes lingerie sets and divine diva dress in sexy scarlet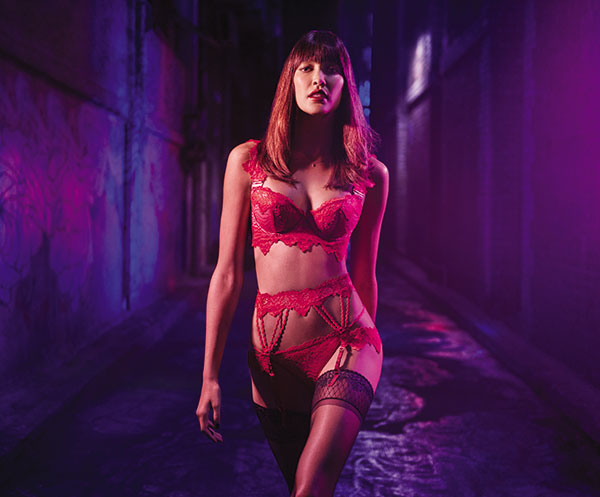 Pleasure State's divine couture lingerie set in scarlet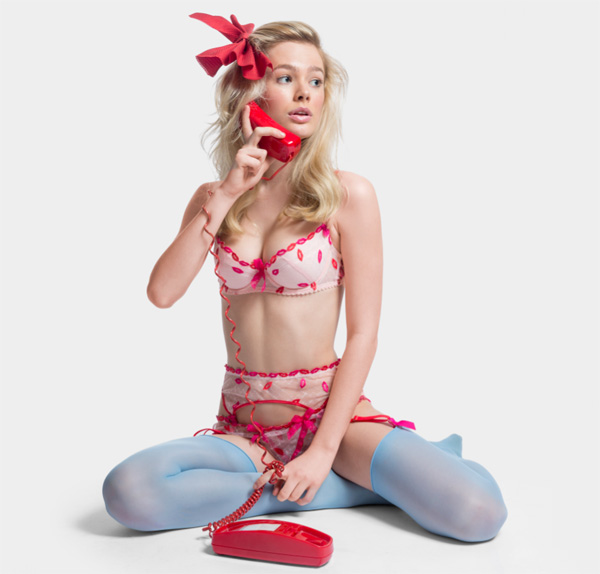 Mimi Holliday's Liplace for a fun festive gift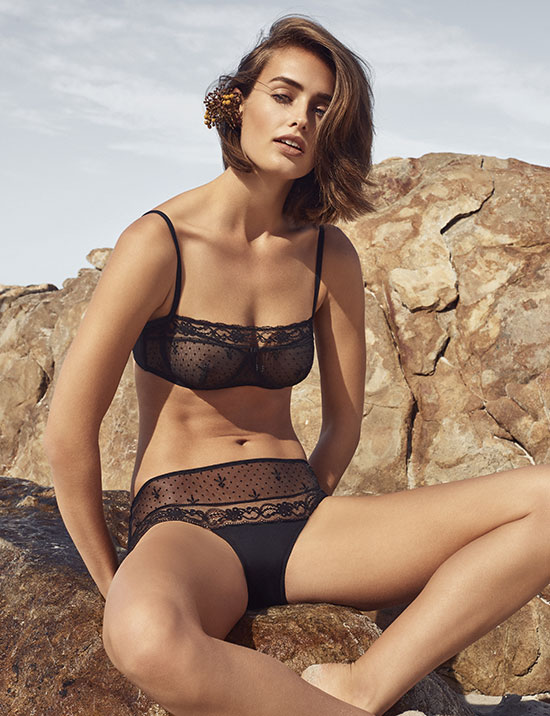 Marie Jo's Eirin in can't -go -wrong black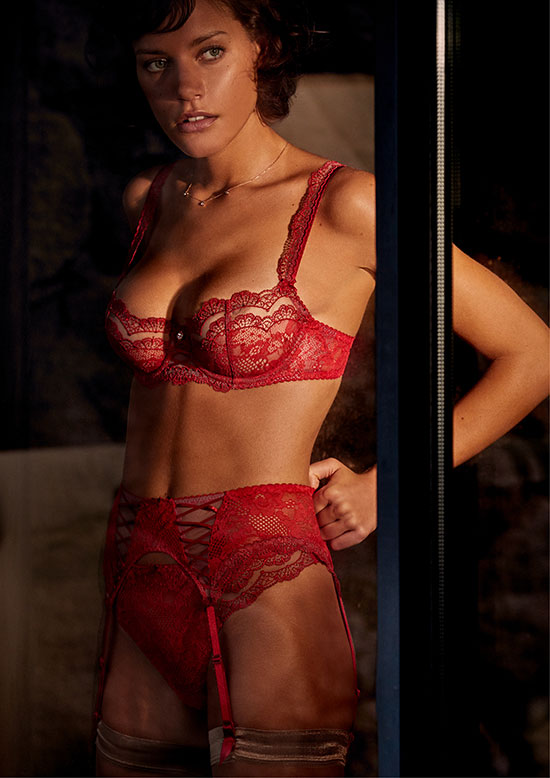 Aubade's stunning Verge set – proving that red can be seductive and classy at the same time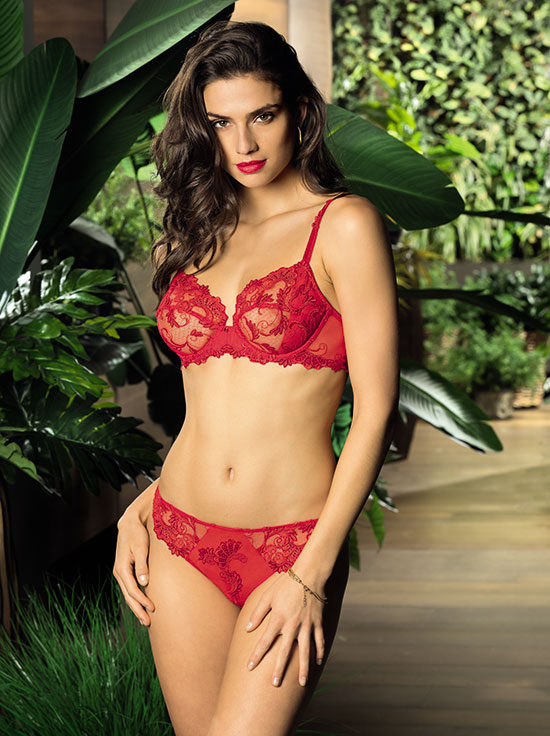 Lise Charmel's classic guipure lace set , Dressing Floral ( A Christmas staple for high end lingerie retailers ) – in festive red
Perfect for Mr Perfect Partner – he knows his thongs from his boy shorts or if not, knows who to ask ! He seeks a Best of Both world's gift – wearable, a great fit and looks amazing so you both enjoy it. These fail safes are top of Mr Perfect's gift list: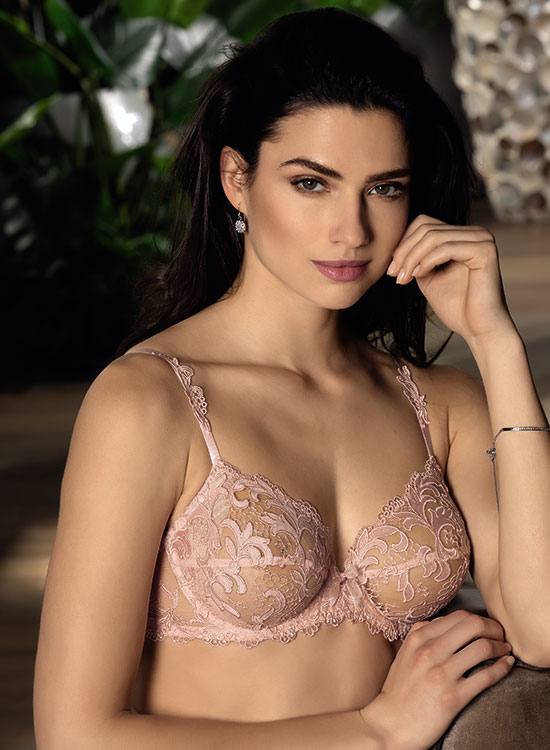 Lise Charmel's stunning Acante Arty in a divine yet practical pastel pink for every day elegance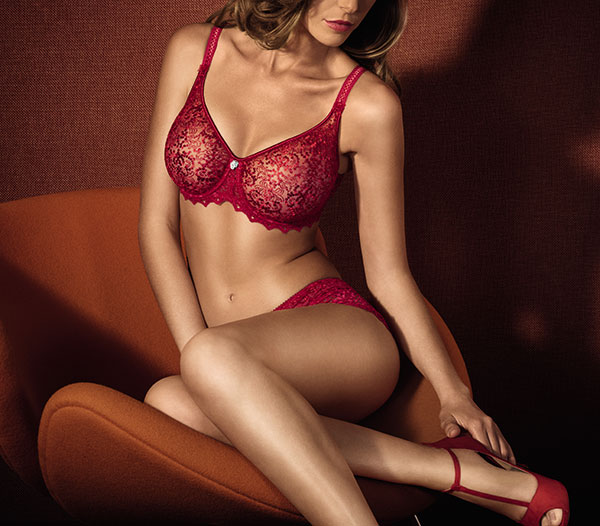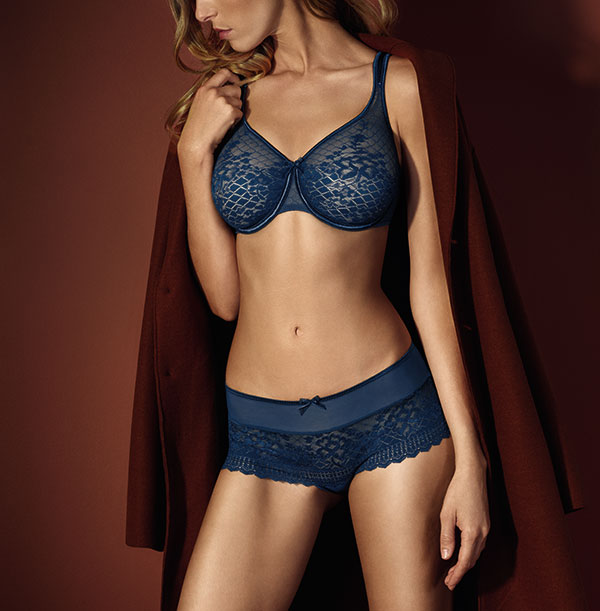 Empreinte's classics – Cassiopee in fusion or Melody in Paradis, this season's stunning take on lingerie that's loved by women the world over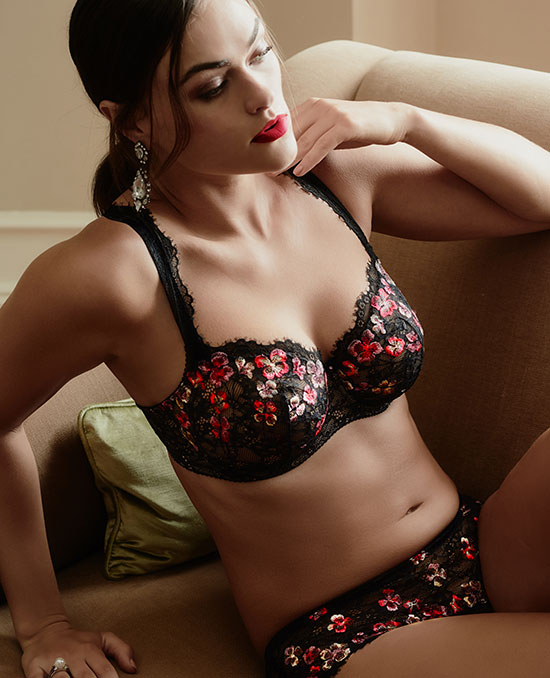 Prima Donna's sensual Baboushka , the perfect balance of sexy and suitable!
Happy Holidays as they say in the US & of course, Happy Gifting!
---
HELEN'S 'HOT LIST'

---
Hot UK Lingerie Brand:
Coco de Mer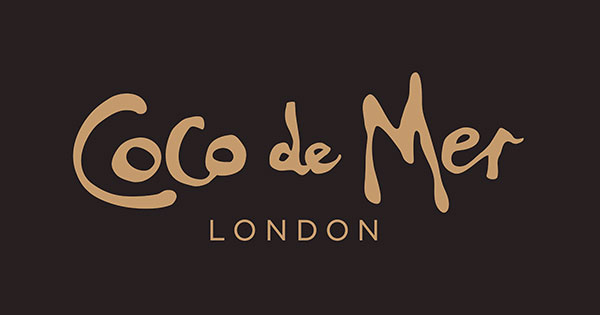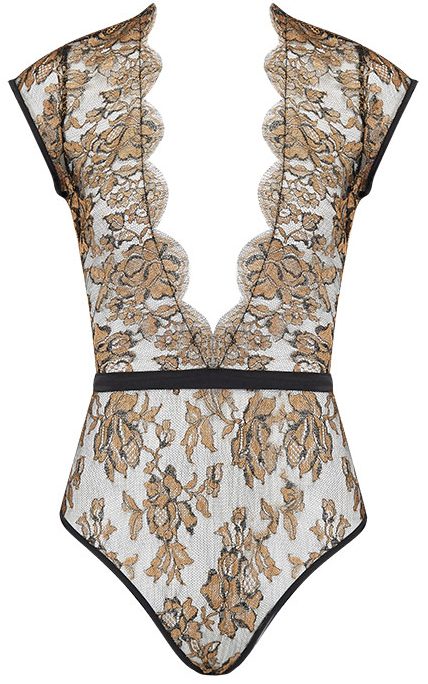 Party season is soon to be upon us and every party outfit needs good quality lingerie as the foundation. But what about combining your underwear and your outfit int one? The 'underwear as outerwear' trend that I featured in my review of the London Lingerie Shows goes from strength to strength and there is no better time than party season to embrace it! Coco de Mer's Ametrine Bodysuit is my current favourite take on this trend.
Check it out now at www.coco-de-mer.com or pop into the store at 23 Monmouth Street, London WC2H 9DD.
HOT UK Lingerie Retailer: Tallulah Lingerie
Celebrating its 15th birthday this month, this Islington based boutique is a lingerie gem.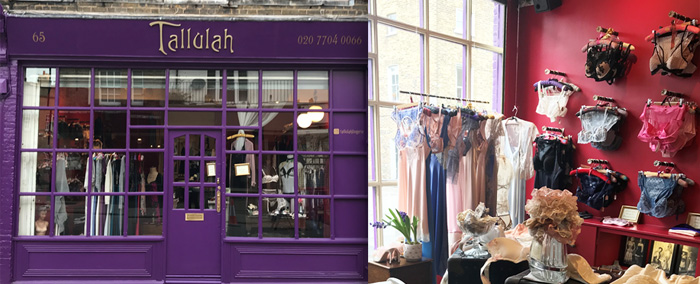 Owner Nicola, prides herself on a unique approach to lingerie shopping. She says: 'Lingerie is an intimate matter and our customers love coming in for a fitting for that special boudoir experience.  With gorgeous new collections coming in on a regular basis, we keep our lovely customers excited about lingerie and offer an ordering service should we for some reason not have the ideal lingerie in stock.' A passion for beautiful lingerie coupled with frustration over not finding quality pieces that fit well were the impulse for launching Tallulah. We work with many different brands from well-established French designers to the more independent houses, they stock everything from dreamy delicate lace and silk to everyday lingerie. From a lingerie emergency for a special dress to foundations for a bridal fitting, Tallulah can make magic happen. Visit the store when you are next in London at 65 Cross Street London N1 2BB  UK or shop online at http://www.tallulah-lingerie.co.uk
Featured UK Brand of the Moment:

 MAGIC BodyFashion

Magic Bodyfashion ~ featured in The Spotlight
offers several gift items this holiday season